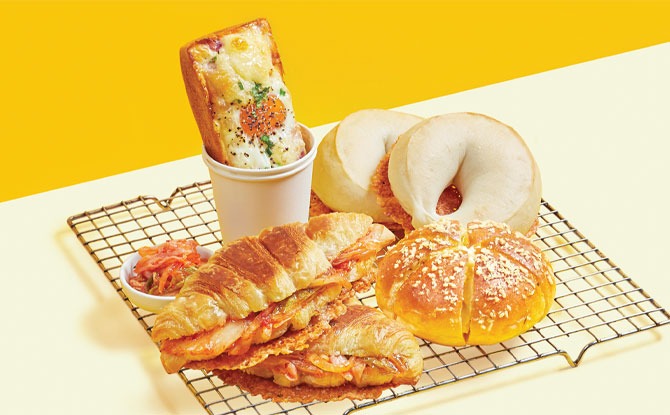 Be transported to Korea with BreadTalk's 'Seoulfully Good' collection which is available starting now till 15 August 2021. This new series features a line-up of sweet and savoury breads inspired by popular street snacks and well-loved Korean dishes – Dae-Bak!
---
BreadTalk's New Korissant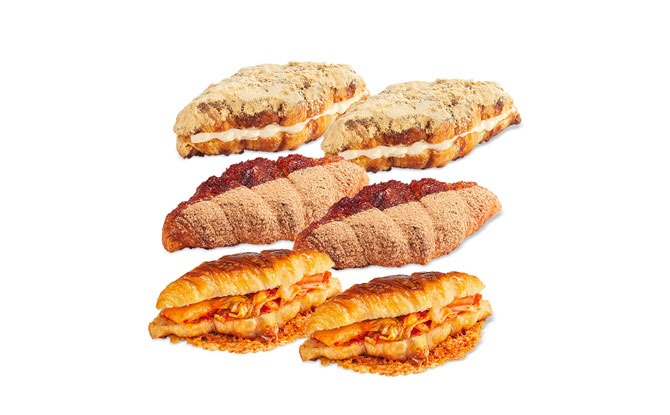 Inspired by the trendy mix between a croissant and waffle, also known as a 'croffle', BreadTalk's Korissant is a croissant gently pressed on a flat grill to render a crispier texture. The croissants are available in three flavours: Brown Sugar Injeolmi (roasted soybean powder), Kimcheese and Cinnamon. As part of the 'Seoulfully Good' collection launch, customers can buy any five Korissants and get one for free.
---
Other 'Seoulfully Good' Korean Inspired Breads
---
-- Story continues below --
No matter the cravings for something sweet or savoury, there's a pastry that will satisfy. For something savoury, try BreadTalk's take on the popular Korean cream cheese garlic bread, Annyeong Garlic featuring a pillow-soft bun brimming with a combination of sweet cream cheese and house-made savoury green garlic mayonnaise, topped with breadcrumbs an extra crunch.
Bite into the Instagram-worthy Mandu Mandu, which is a plump nugget packed with juicy ground pork, dried black fungus, shiitake mushrooms, cabbage, sweet potato noodles and egg. The golden-brown lacey bottom of each bun is formed with melted gouda and mozzarella cheeses, much like that of a traditional Korean mandu or dumpling.
For something sweet try the Goguma Roll which is filled with sweet potato or Injeolmi Patso that features a trio of sweet red bean, soybean custard cream and diced almonds, and dusted with Injeolmi powder.
Lastly, customers can try the refreshing Yuzu Sarang which is a floral- fruity concoction of yuzu honey citron and lemon juice.
BreadTalk's 'Seoulfully Good' collection is available at all BreadTalk and Bread Society outlets island-wide and online on GrabFood, FoodPanda, Deliveroo, as well as their E-Store.
You may also enjoy reading about this food cafe in Singapore, or these cruffins, or this night experience.