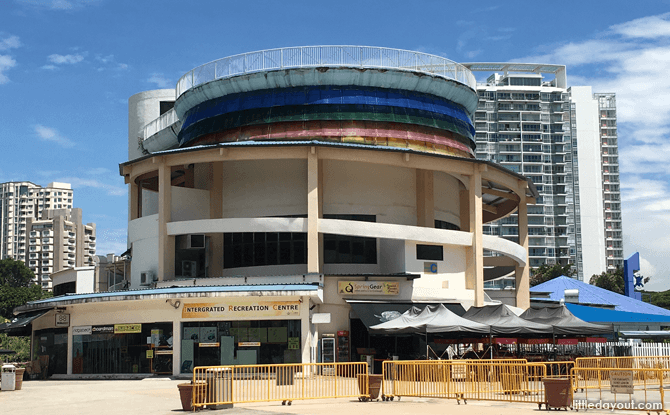 Before there was Wild Wild Wet and Adventure Cove, there was Big Splash.
Big Splash Back In the Day
When it opened back in 1977, Big Splash was a water theme park that featured several pools and a colourful five lane water slide. This made it an instantly recognisable landmark along East Coast Park.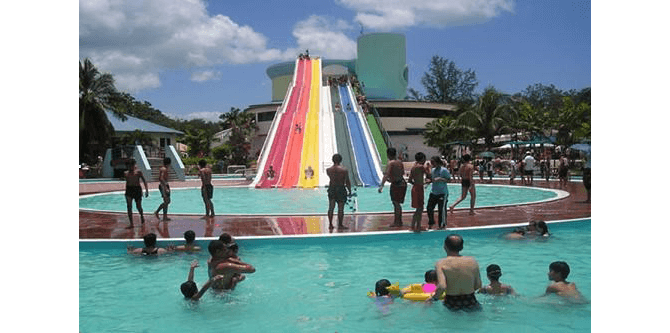 Image: geocaching.com
In its heyday, Big Splash's popularity could only be rivaled by Mitsukoshi Garden, a water theme park located next to the Japanese Garden at Jurong Garden Road.
The original Big Splash water park closed in the mid 2000s and reopened as a lifestyle and destination hub, minus the pools and slides, in 2008. Nowadays, it is marked out by a big, red neon lobster, visible from East Coast Parkway in the evening, advertising the Seafood International Market & Restaurant.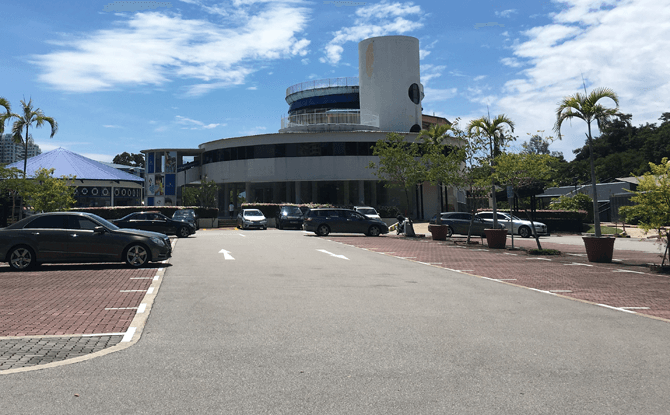 This July, it was announced that Big Splash's lease would end in October 2016 and the site returned to the government for redevelopment. However, some tenants have since had their leases extended, some to as late as January 2017.
Many of the tenants told us they enjoyed the beachfront location and laid back feel at Big Splash. Before we have to bid it farewell, we look at some of Big Splash's tenants that you may wish to pay a visit before they are gone for good.
Lilliputt – Funtastic Singapore in 18-Holes
Lilliputt has always been great fun for kids.
Where else can you grab a putter and knock a ball around miniature Changi Airport, Suntec City and Haw Par Villa while enjoying the sea view. All in air-condition too! Our personal favourite hole is Mount Faber with its moving cable car. There is also the gorilla that keeps popping up at the Zoo hole.
Lilliputt will be closing its doors on 15 September 2016 and we are sorry to hear that due to difficulties finding an alternative location will be ceasing operations indefinitely till further notice.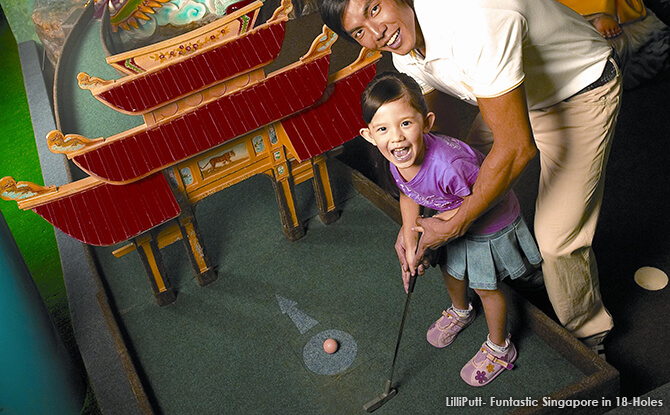 Here at Little Day Out, we are also thankful to have had the opportunity to collaborate with Lilliputt in the past for their support with some of our past contests.
Lilliputt – Funtastic Singapore in 18-holes
Block B #03-05
Website
Fish @ Big Splash
Offering 24-hour longkang fishing and prawning, Fish @ Big Splash has been a tenant at Big Splash for the past four years. Let the kids grab a net and get their feet wet while chasing down fish. Fish @ Big Splash is only set to cease operations in 2 January 2017 so there is still time to chase those fishies. They have also opened a centrally located INDOOR fishing spot at Bugis+ too.
Fish @ Big Splash
Block H, #01-30
Website
Kaboodle Kids
Found at Block B on the second floor, Kaboodle Kids is a "DIY" indoor playground. Blue spongy forms lie across the play space and kids can use their creativity to piece these together into anything they can imagine. Opened since November 2014, Kaboodle Kids will stay open till 17 December 2016.
Kaboodle Kids
Block B, #02-05B
Website
Integrated Recreation Centre by Spring Gear
This bike rental shop rents more than just bikes. It also rents striders and kangoo jumps. But what we enjoy most are its QuadCycles. These red-coloured box-on-wheels let the whole family go cycling together. Integrated Recreation Centre by Spring Gear will stay open till December 2016.
Integrated Recreation Centre
Block C, #01-20/21
Website
Alpha Gymnastics
Alpha Gymnastics started off at Big Splash back in 2008. They offer a range of gymnastics classes for all ages, from toddlers to adults. With the closure of Big Splash, they will be shifting to Chai Chee Technopark in October and have another centre at Dempsey.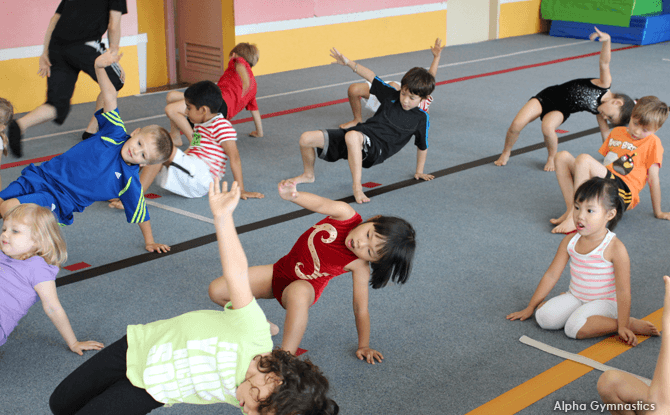 Alpha Gymnastics
Block B, #02-07
Website
Other tenants at Big Splash include dining outlets such as Old Town White Coffee, Mr Teh Tarik and Sunrise Bistro. For the full list of tenants, visit the Big Splash website.