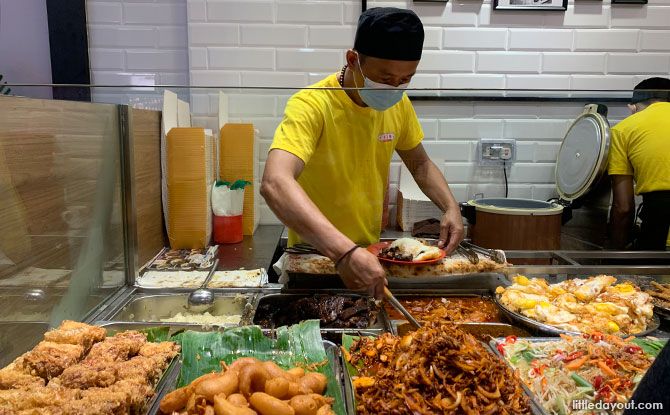 If you are a fan of the famous Beach Road Scissors Cut Curry Rice, you would be delighted to know that they have opened a new outlet at VivoCity. It is the first of three outlets that the brand will be opening in the malls.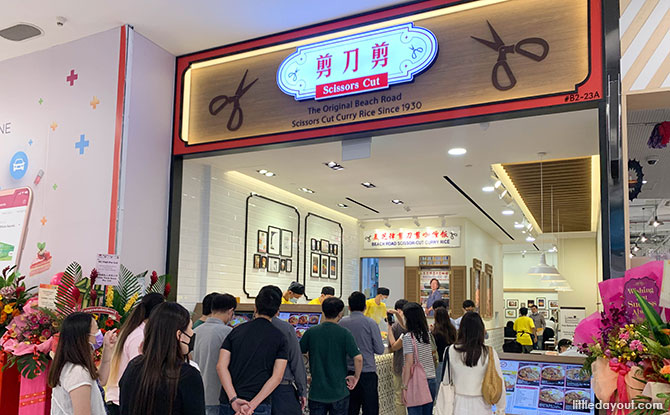 By the time I arrived, long snaking queues had already formed outside the outlet. The store's interior gives off old-school vibes. There is even a display window where you can watch your dish being prepared in front of you after ordering.
---
Menu at Beach Road Scissors Cut Curry Rice VivoCity, featuring an In-store Exclusive Dish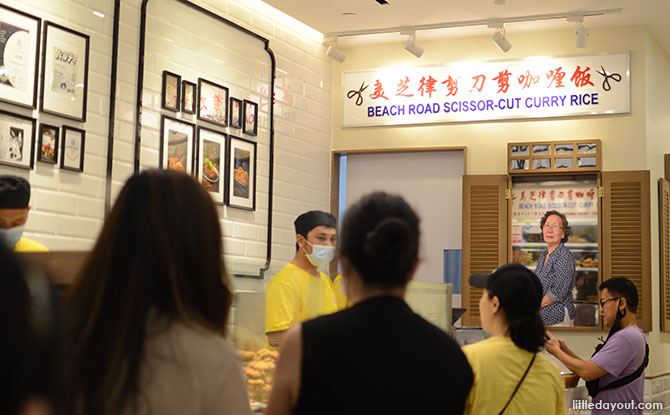 ---
-- Story continues below --
The menu at Beach Road Scissors Cut Curry Rice features various curry dishes, including their signature pork chop and braised pork belly. These are seven different sets available, each served with chap chye (cabbage) and two original sauces – a braised pork sauce & a curry sauce.
They also offer an exclusive in-store Sharing Set ($16.80), recommended for 2, that includes all their signature dishes. Various side dishes are also available as add-ons to the sets or served separately.
---
Review of the Dishes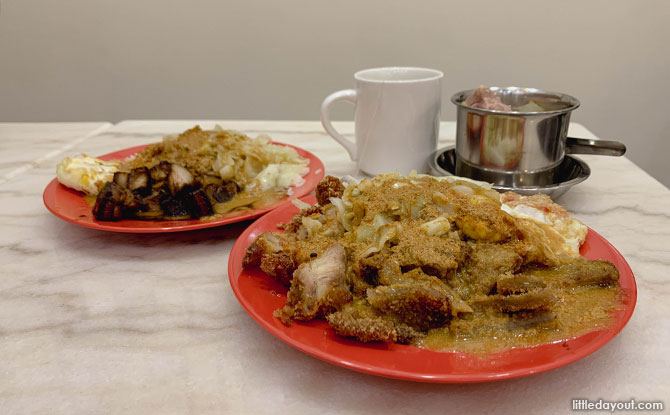 My meal consisted of three dishes – a Set B ($5.80), a Set D ($8.50) and a Soup Of The Day ($4.50). To round it off, I got a cup of hot green tea.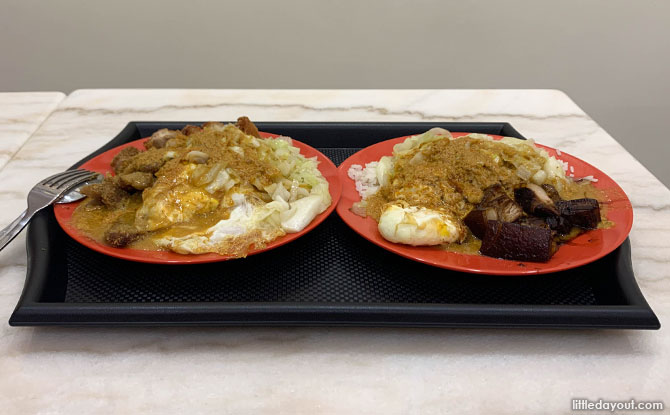 Set B consists of the braised pork belly, which had a perfect meat to fat ratio, and rice. The pork belly tasted flavourful and juicy. Set D features the tender and bite-sized chicken chop and pork chop, both of which were very well seasoned. It is highly recommended to mix all the ingredients on the plate to ensure that the sauce is well distributed over the rice.
Both sets came with a fried egg, which was well cooked and lightly salted. The crunchy and well-marinated chap chye added a refreshing taste. The sauces had a good balance of spiciness and umami, complementing the dish.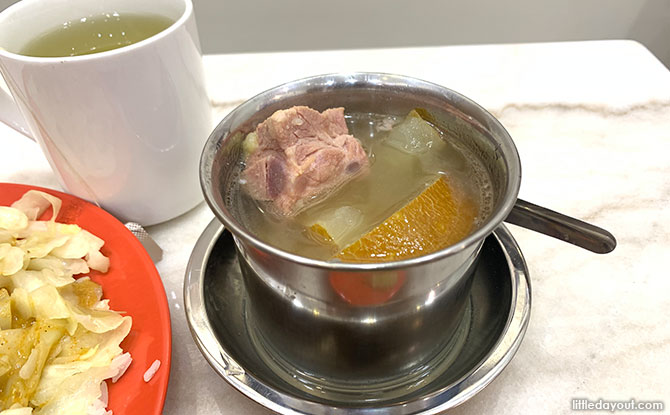 The soup of the day was Old Cucumber Soup with Pork Ribs. The soup tasted very rich and was generously laden with ingredients. The meat was tender and the old cucumber just melted in my mouth. I felt that this was a wonderful companion to the rice sets as it balanced out the strong flavours of the curry rice.
---
Final Thoughts and Verdict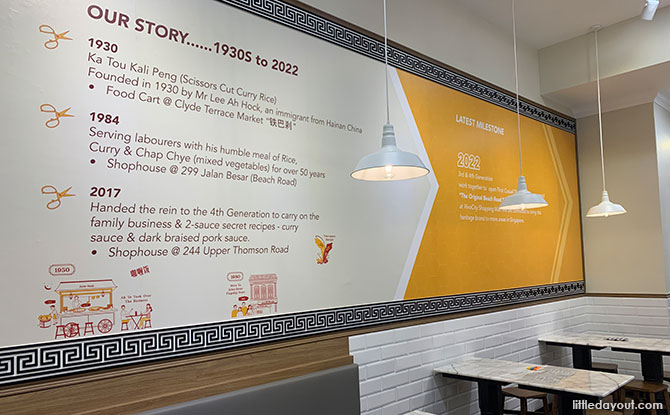 Overall, the store's ambience provides the feeling of dining at a coffee shop. The store is decorated with historic photos and various articles. There is also a timeline that details the history of the brand. Their food is delightfully generous in their portions.
I look forward to visiting it again some time in the near future!
---
Beach Road Scissors Cut Curry Rice VivoCity
Where: VivoCity, 1 HarbourFront Walk, Singapore 098585, B2-23A
Opening Hours: 10 am to 10 pm, daily
Media Invite
If you enjoyed this, you may also enjoy reading about the refreshed VivoCity zone.