Puzzle-solving, family fun, old local legends housed in a historical building built in the 1850s – Amazing Chambers Singapura is the latest escape room to open its doors to mystery solvers.
As a family that loves solving puzzles and playing games, we knew we had to try it out. We have had a few escape room experiences but few are suitable for children below 12. Hence, we were thrilled to know there were a few family-friendly options at the Amazing Chambers escape room.
---
The Beauty of the Yellow Mansion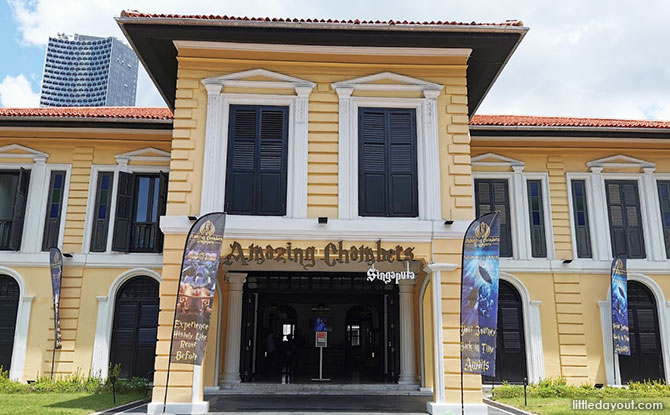 Amazing Chambers is housed in Gedung Kuning also known as Yellow Mansion in the heart of the Kampong Glam district. It is right next to Malay Heritage Centre which is known as Istana Kampong Glam.
---
-- Story continues below --
This area is rich in heritage, home to the Malay, Arab and Bugis communities. The two buildings Gedung Kuning and Istana Kampong Glam were reserved for seats of Malay royalty and the top governors.
The history of Gedung Kuning began in 1850s, where it was constructed as a Prime Minister's residence. The mansion was built in the typical Malay architectural style, with some colonial influence. The grandson of Sultan Hussein, Tunku Mahmud, was said to have lived in the house. Walking into the compound felt like a step back in time, little did we know we would be whizzed back in time in a while.
---
Escape Room based on Singapore History and Malay Folklore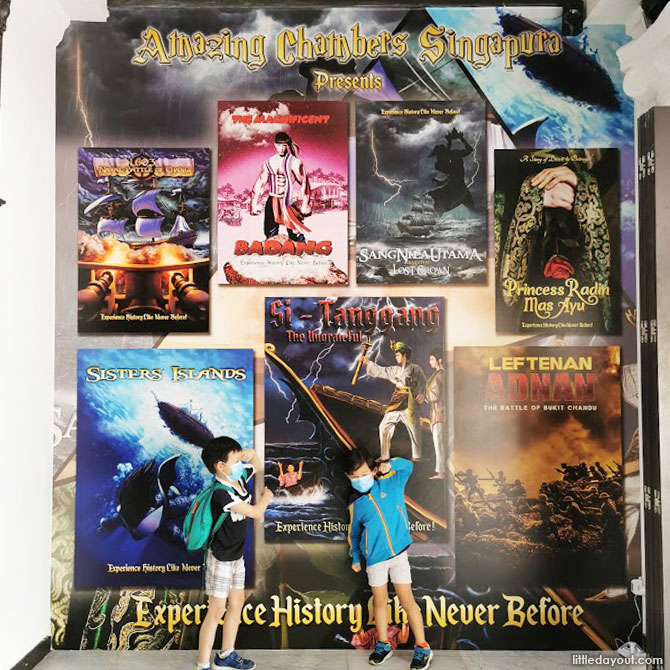 Amazing Chambers Singapura feature themed rooms which are uniquely Singaporean – based on its history as well as Malay folklore. The story of Lieutenant Adnan, a war hero during World War 2, is one of the stories featured in one of the rooms. So are the stories of Sisters' Island, Badang the strongest man in Singapore ever lived and Sang Nila Utama's tale of his crown which was cast into the sea.
Visitors can choose the different rooms they wish to escape from within 60 minutes. Each group is limited to five people, because of the current safe distancing rules. Five is a nice number too, as it meant each member of the group could be assigned different roles.
Before entering the room, visitors will be briefed about the historical significance of the building – and thus to refrain from being too rough with fixtures which have been painstakingly restored. Listen closely to the guide's instructions and introduction of the story before entering the room.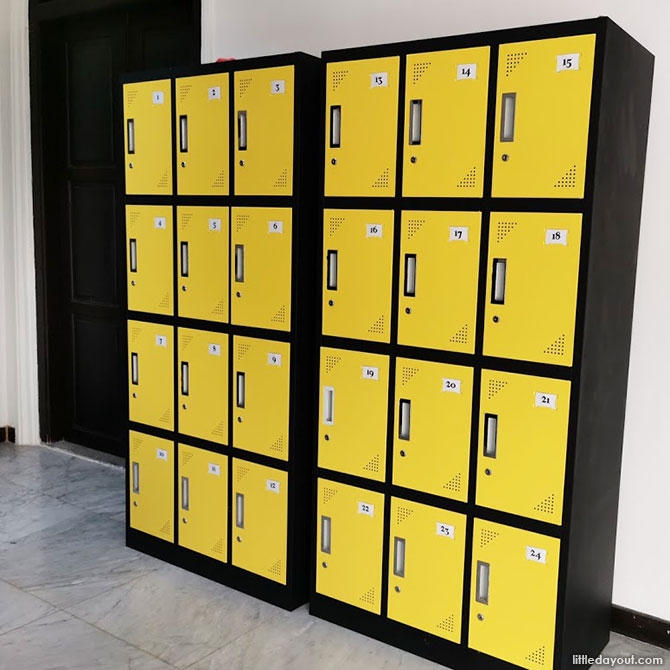 There is free onsite parking during the visit! Free parking is always appreciated. There are also lockers to place personal belongings in. Electronic devices are not permitted in the rooms.
---
Family-Friendly Escape Rooms – "Extraordinaire" based on Badang The Magnificent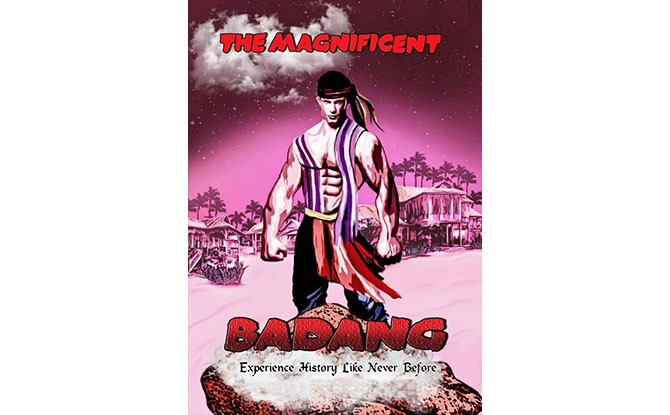 For families with children below 12, you can choose from two rooms: Extraordinaire based on the story of Badang, or The Lost Crown based on the story of Sang Nila Utama.
We chose the former which was the easiest of all the rooms as a starting point. The escape room is closely tied to the story of Badang and we were heading back in time to discover his legend. Each themed room is decorated according to the timeline of the story. While "The Lost Crown" room was designed like a ship, the room for "Extraordinaire" brought us back to a Malay Sultan's residence with plenty of props to trick or guide participants.
I would not divulge too many clues but as with any escape room experience, it is always helpful to check all locks and corners. Our children were involved in counting objects or spotting symbols. They were also naturally good and lifting or examining objects. The staff is also helpful if any hints are needed, we could communicate via a cordless phone.
I liked how the local folktales were weaved into the theme as we have never experienced something similar.
It was also great to pay tribute to the rich heritage of the building and the district, and remember the legends of yesteryears. Also, the themes were not scary neither was the room too dark.
We have had experiences of our children feeling afraid because of the ambience and type of music played in other escape rooms which was unfortunately not as family-friendly.
---
Amazing Chambers Singapura Escape Room – Family Fun And a Learning Journey
We enjoyed ourselves tremendously and felt a little more confident from our successful escape. It was an hour of putting on our thinking caps and pretending to be like Sherlock while reading about the legends of Singapore.
Our city-state certainly has many stories to share and Amazing Chambers has done well in promoting our less well-known stories.
For more details, head to Amazing Chambers' website here.
---
Amazing Chambers
Opening Hours:
Monday to Thursday 10.30 am to 10 pm
Friday to Sunday 10.30 am to 12.30 am
Prices:
Off-peak (Weekdays before 5.30 pm) $28.90 per pax; students enjoy a rate of $20.90 during off peak hours
Peak $32.90 per pax