Located approximately 45 minutes by car from Da Nang, Vietnam and at an altitude of 1,487m above the ground, Ba Na Hills is the place to be if you wish to experience cool weather in a tropical country.
With a wide variety of restaurants, attractions, and photo-worthy sites to visit, it's understandable why people choose to stay for a few days at Ba Na Hills. However, even if you don't have quite so much time to spend, it is still worth paying a visit.
Here are seven highlights from our visit to the Sun World Ba Na Hills resort.
#1. Hoi An Garden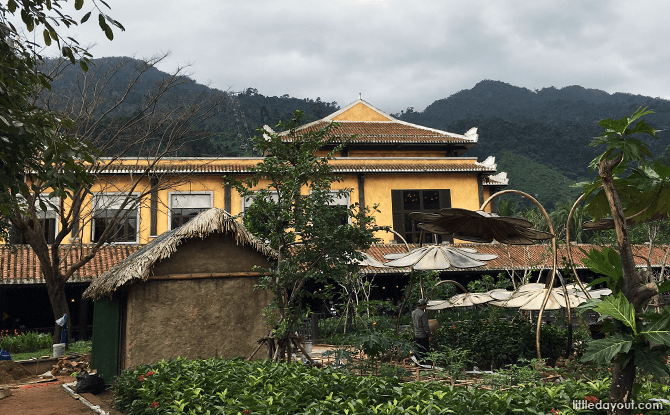 This garden is located at the bottom of the hill and is beautifully landscaped with East Asia-themed decorations as well as a variety of beautiful flora and fauna. The bright yellow bricks are iconic to the houses that are found in Hoi An Ancient Town and there are also straw houses and even a section which represents a bamboo forest.
---
-- Story continues below --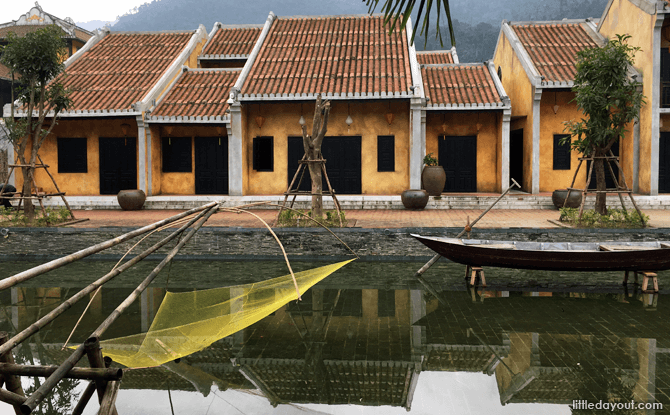 This is a location worth visiting for those who may have missed the opportunity to visit Hoi An Ancient Town, or for visitors who wish to take pictures that will show friends and family the "iconic Vietnamese" scene with sampans on calm waters.
Don't forget to take a picture with a hat on!
#2. Cable Car Ride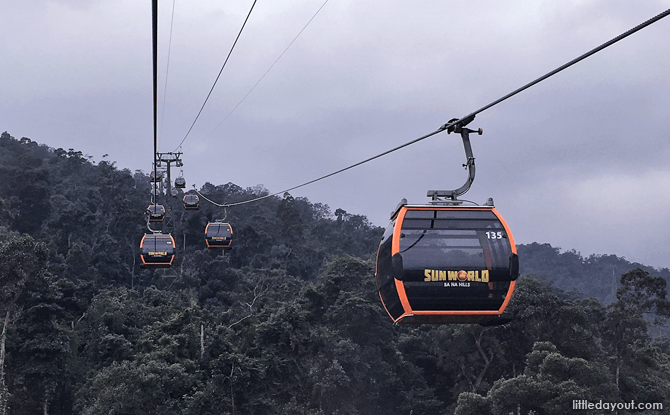 One of the highlights leading up to the main Sun World Ba Na Hills resort area is the cable car ride.
Tickets can be purchased at the retail counter at the entrance. This famous cable car ride currently holds two Guinness World Records: the world's longest single-cable cable car system (5,042.62 m long) and the world highest gap between its departure and arrival station (1,291.81 m high).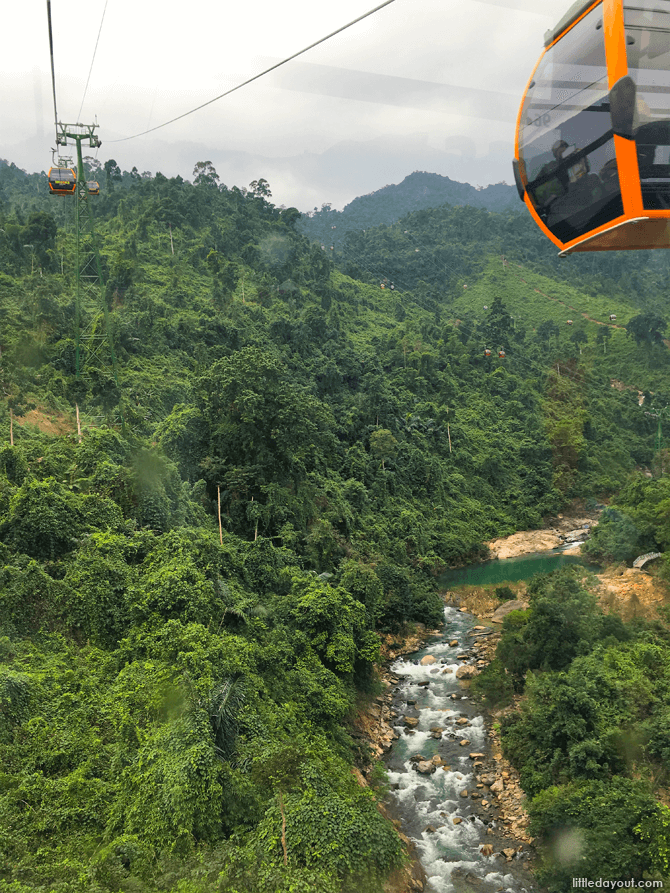 This record-breaking cable car ride also allows a glance at the beautiful Toc Tien Waterfall before you ascend, literally, into the clouds.
#3. Fantasy Park
At Sun World Ba Na Hills, Fantasy Park is a three-storey indoor amusement park that will definitely be a hit amongst kids (regardless of age).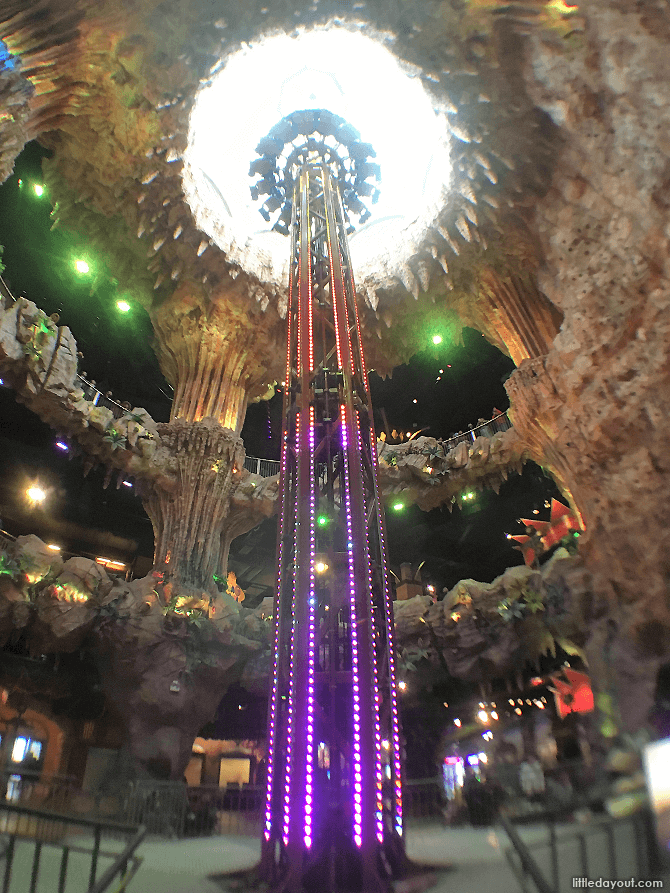 The park is inspired by the famous novels Journey To The Center Of The Earth and 20,000 Leagues Under the Sea by author Jules Verne and has such a huge variety of attractions, activities, and performances to watch. One is sure to be spoilt for choice on where to start!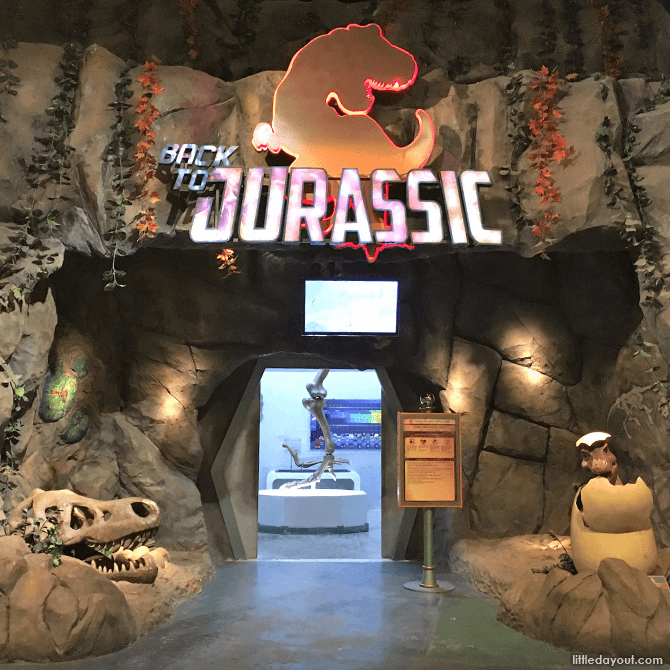 Travel back in time and visit the Dinosaur Park which contains replicas of different dinosaurs before experiencing 3D, 4D and even 5D movie systems.
For adrenaline-seekers, there is a 21-meter rock climbing wall, a 29m Free-Fall Tower as well as other exciting rides such as the Skiver Pilot which will swing you around at high speed.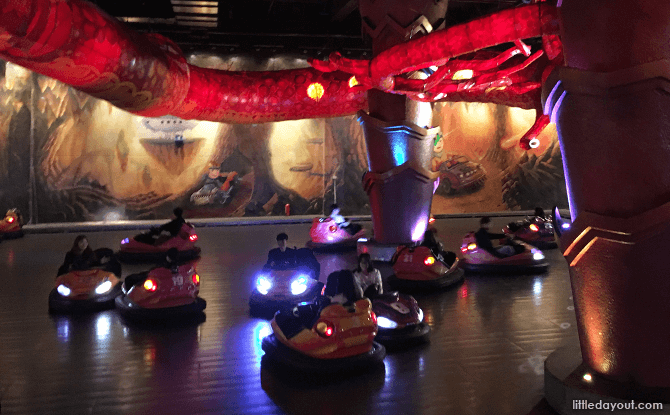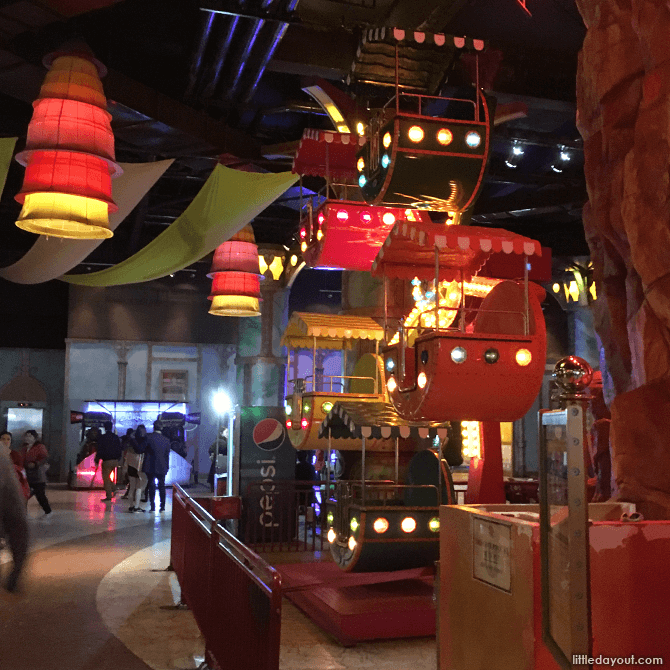 If you prefer to keep your feet on the ground, there are over 90 games, a small playground for little children, a mini Ferris wheel, a mirror maze and more. It's endless hours of fun and entertainment!
#4. Huge Variety of Food and Snacks
Have an international feast at Ba Na Hills. With a variety of restaurants, many uniquely themed, and different cuisines, there is something to suit every taste.
Most of the restaurants at Sun World Ba Na Hills can be found in a beautiful glass dome, "Place du Dôme", where diners can enjoy a splendid 360-degree view over Ba Na Mountain.
There are some restaurants located in the middle of gardens with both indoor and outdoor seating. If you're looking for something light, there are also cafes available.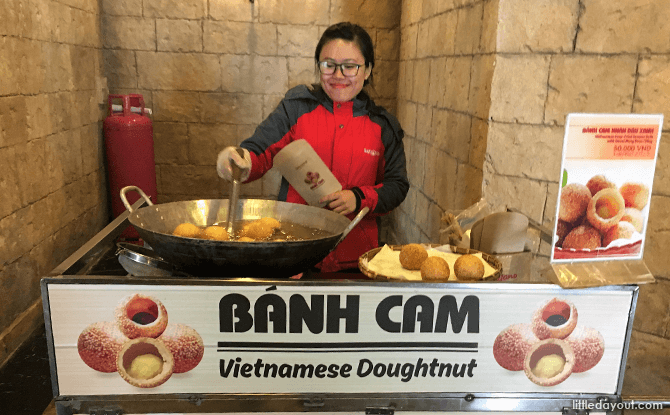 We personally enjoyed the simple Vietnamese Doughnuts which are sold in little carts. They were chewy and a perfect warm snack for the chilly weather.
#5. French Village
Step into Ba Na Hill's French Village and be surrounded by the beautiful architectural buildings that would be found in medieval French villages, complete with a square and a church.
They are perfect for taking memorable photos for your trip.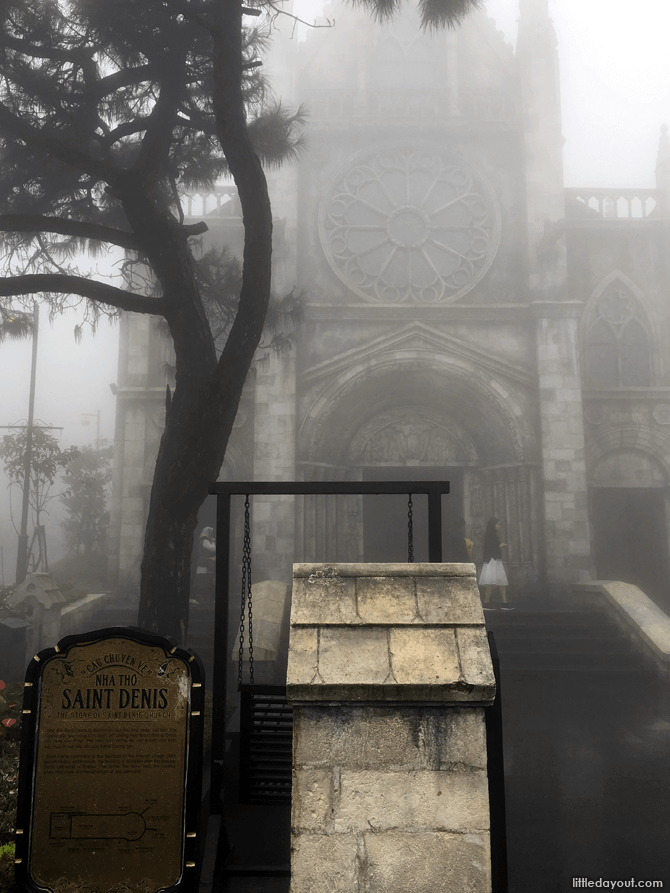 If you're into gothic architecture, be sure to check out the impressive Saint Denis Church (a replica of one found in France). It features gorgeous gothic architecture with a high dome, stone walls and colourful stained glass.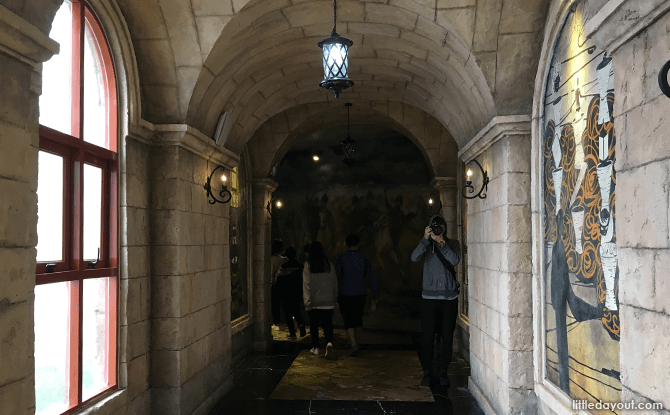 There is plenty to admire around the French Village.
#6. Flower Gardens
Le Jardin d'Amour translates to The Love Garden. It is a famous flower garden with nine different themes. Each garden has a different style of architecture and a unique story. It is a picturesque location filled with bright and colourful flowers.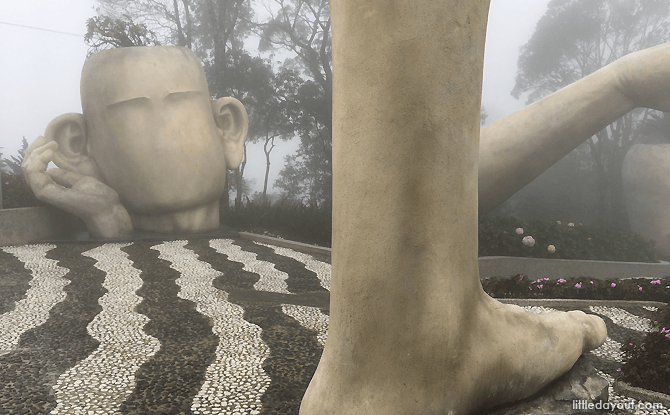 An alternative flower garden to visit is Paradise Garden which has a more "Aztec" theme with mosaic designs and stone sculptures of human hands, ears and legs.
#7. Wax Statue Museum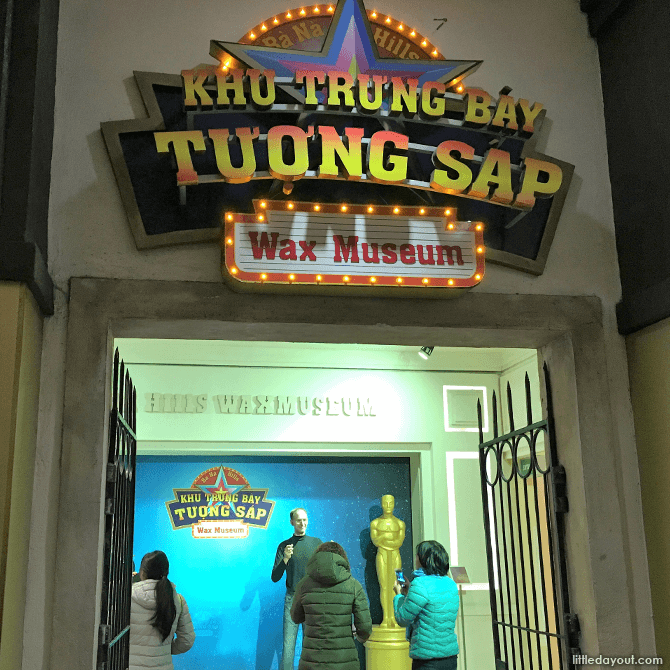 The Wax Statue Museum at Sun World Ba Na Hills allows visitors to see wax figures of politicians and celebrities from all over the world. Meet familiar famous faces from movies, television, music, sports and politics such as Steve Jobs, David Beckham and even Mr Bean (Rowan Atkinson)! Entry is free for children under 1.3 metres.
Other attractions at Sun World Ba Na Hills include a funicular railway and alpine coaster. There are also pagodas and temples that can be visited at Ba Na Hills.
Ba Na Hills can get quite chilly, so be sure to bring a thicker jacket and an umbrella in case of rain. Parents with young children are advised to keep an eye on them as the place is big and can get very crowded. With all that being said, Ba Na Hills is a must-visit if you are traveling to Danang, Vietnam.
Sun World Ba Na Hills, Danang City, Vietnam
Address: An Son – Hoa Ninh, Hoa Vang Prefecture, Danang City, Vietnam
Admission: An entrance ticket is required and it includes the cable car ride, which is the only way to get to Ba Na Hills.