Want to bring the little ones out and show them some of the available attractions in Singapore? If you have a young child between the ages of 2 to 4 years old, here are some of the attractions in Singapore that they can enter for free. 
---
10+ Singapore Attractions Where Kids Enter Free
Singapore Zoo
Home to more than 2,400 specimens of over 300 species, 34 per cent of which are threatened, the Singapore Zoo is renowned for its 'open concept', which offers visitors from around the world a place to see the wonders of nature. Kids 2 and below enter for free.
---
Night Safari
The Night Safari is the world's first nocturnal wildlife park and is a 13-time winner of the Best Attraction category awarded by the Singapore Tourism Board. There are close to 900 animals from approximately 100 species, of which almost 41 per cent are threatened. Here, kids aged 2 and below enter the park for free.
---
Jurong Bird Park
Jurong Bird Park is Asia's largest bird park, offering a 20.2-hectare hillside haven for close to 3,500 birds across 400 species, of which 20 per cent are threatened. They have multiple conservation efforts and educational programs that allow visitors to learn more about the various species in the park. Children aged 2 and below enter for free.
---
River Safari
The River Safari has over 7,500 aquatic and terrestrial animals representing close to 240 species, including one of the world's largest collections of freshwater animals. Kids 2 and below enter for free.
---
Canopy Park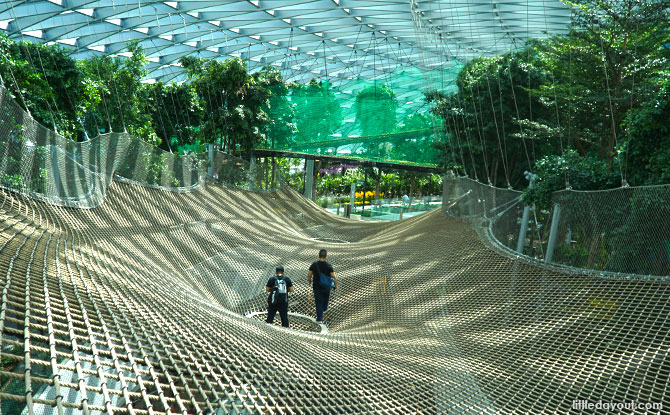 Located at the topmost level of Jewel Airport is Canopy Park, an indoor wonderland featuring recreational spaces such as play attractions, gardens and walking trails. Some must-see ones include the Manulife Sky Nets, Mirror Maze renowned consultants to complement Jewel's lush garden environment. Those 2 and below enter for free.
---
Changi Experience Studio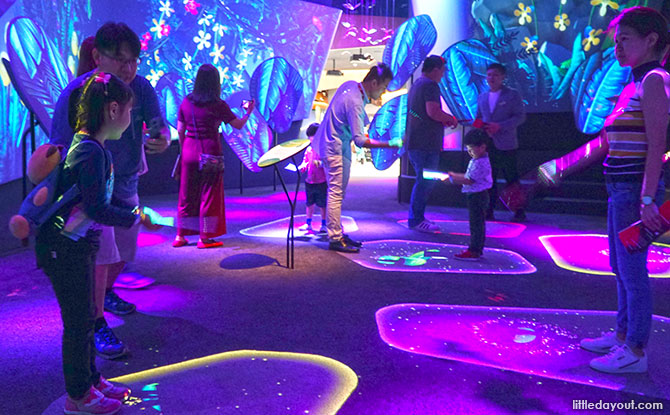 A fascinating journey for both adults and children alike, learn about the history and development of Changi as you go behind the scenes of its operations and play games simulating airport functions and more. Kids aged 4 and below do not need a ticket to enter the Changi Experience Studio.
---
Marina Bay Sands Observation Deck
Located on the 57th floor of Marina Bay Sands Hotel is the Marina Bay Sands Observation Deck. From above, try spotting some of Singapore's iconic landmarks such as the durian-shaped domes of the Esplanade, the Merlion statue as well as the Singapore Flyer. Kids below 2 years of age enjoy complimentary access to the attraction.
---
ArtScience Museum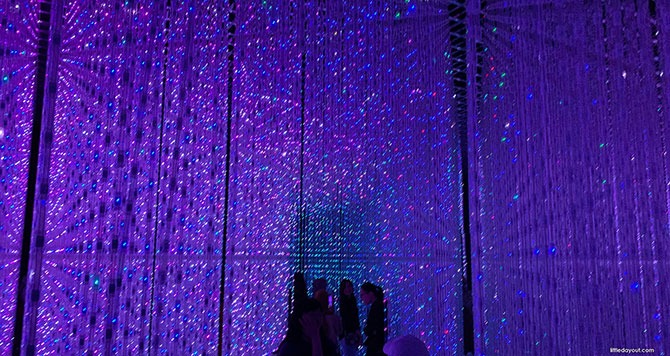 Kids below 2 years of age enjoy complimentary access to the ArtScience Museum. Bring them to see ongoing exhibits such as Future World: Where Art Meets Science, STAR WARS Identities: The Exhibition and more.
---
Cable Car
Take the little ones out on a ride with a view from above! Enjoy the amazing aerial views from 100 metres above sea level. Choose from the Mount Faber line which allows you a stunning view of the Singapore Harbour or the Sentosa line that flies above the golden sandy beaches. This is free for kids aged 3 and below.
---
Singapore Flyer
The Singapore Flyer stands at 165 metres, with a diameter of 150 metres, making it one of the largest Giant Observation Wheels in the world. It offers 360-degree city views that stretch to parts of Malaysia and Indonesia on a clear day. Be transported on a 30-minute journey and enjoy the stunning day and night scenes. Kids 2 and below get to ride the Singapore Flyer for free.
---
Universal Studios Singapore
Universal Studios Singapore is Southeast Asia's first and only Universal Studios theme park, featuring 24 rides, shows and attractions in seven themed zones. Although there is a minimum height requirement for the various rides, little ones aged 3 and below can enter for free and meet their favourite characters such as those from Sesame Street and Madagascar.
---
SEA Aquarium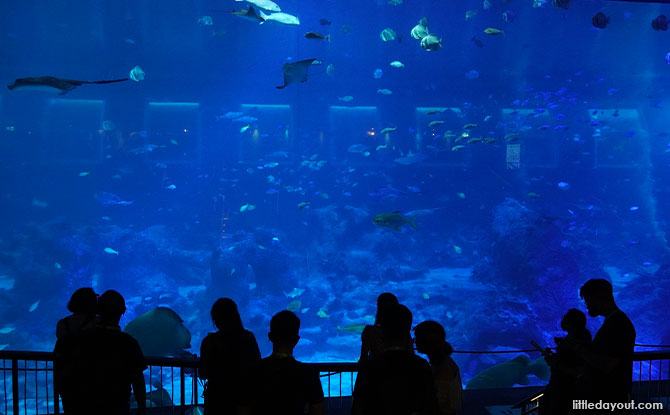 Enter and explore the marine realm of S.E.A. Aquarium, which is home to more than 100,000 marine animals of over 1,000 species, across 45 different habitats. Kids aged 3 and below can enter for free. Have an unforgettable time viewing animals from under the sea!
---
Cloud Forest
Located at Gardens by the Bay. The Cloud Forest is a conservatory with a breathtaking indoor waterfall and plant species from up to 2,000-metres above sea level. Little ones aged 3 and below can enter the nine unique zones of this Conservatory for free.
---
Flower Dome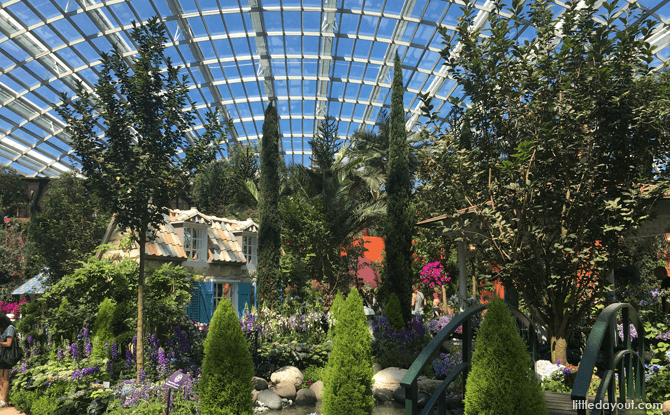 The Flower Dome at Gardens by the Bay is the largest glass greenhouse in the world as listed in the 2015 Guinness World Records! It features plants from the Mediterranean and semi-arid subtropical regions, complemented by changing displays in the Flower Field to reflect different seasons and festivals. Kids aged 3 and below enter for free.