Remember the geography lessons we had in school about erosion? These lessons are brought to life in the most breathtaking way at Yehliu Geopark! The popular attraction is located along the Yehliu cape on the north coast of Taiwan and is known for its large number of rock formations shaped by wind and water erosion.
We visited Yehliu Geopark on our recent family trip to Taipei, as part of a day tour that we booked on Klook. It was the third stop of our day, after Shifen and Jiufen.
Meeting the Queen and Other Interesting Characters at Yehliu Geopark
The most famous rock at the geopark is 'Queen's Head', called so because it resembles the head of Queen Elizabeth that we see on British coins – but only when viewed from the right angle. For the purpose of getting your photos right, the geopark has even marked out the exact place to stand to capture the majestic spectacle!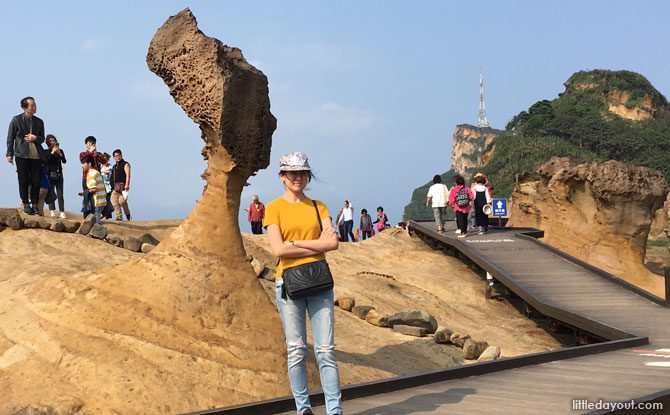 It took us a while to locate the 'Queen's Head', partly because it wasn't as big and dramatic as we had imagined it to be. The other reason was that there were just too many interesting "distractions" in the geopark!
---
-- Story continues below --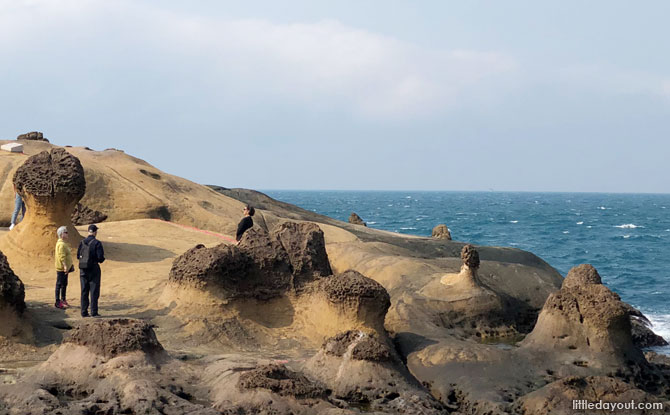 The mushroom rocks were so cute,..
… the cuesta so beautiful,..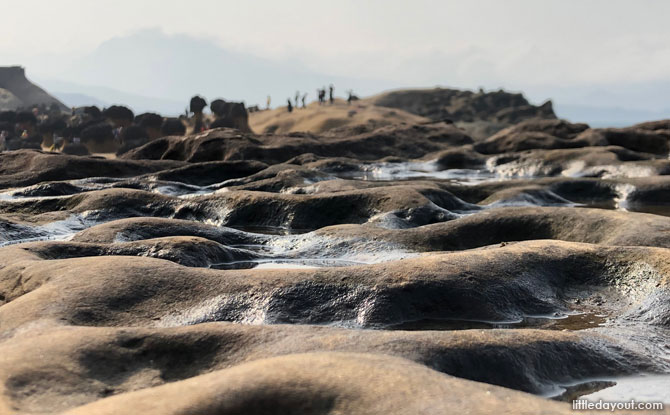 … and the scenery just so amazing!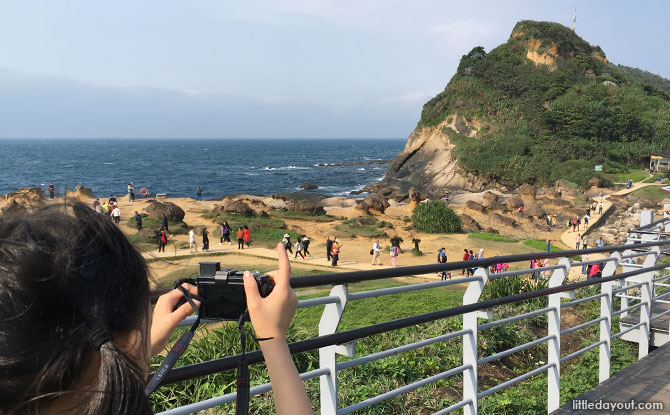 Many of the rock formations at Yehliu Geopark are named according to what they look like. Take for example 'Candle Rock', 'Fairy's Shoe', and even 'Ice Cream Rock' and 'BBQ Drumstick'! Children will be utterly intrigued!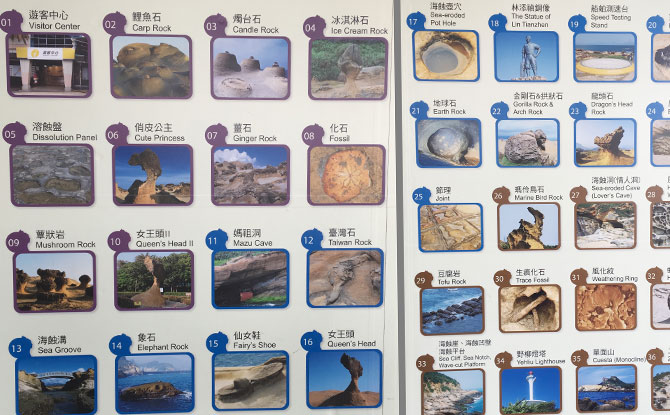 It was a great excursion for city folks like us who don't get much exposure to nature. Oh, how I love geography!
*Note: You'll see replicas of the 'Queen's Head' and 'Cute Princess' near the entrance of the geopark. Don't spend too much time with these; make sure you see the real McCoy's! The 'Queen's Head' replica was created to protect the real one, which is suffering from a thinning neck from continued erosion and may soon topple.
Book a Tour to Yehliu Geopark
See the Yehliu Geopark for yourself on a Shifen, Jiufen and Yehliu Geopark day tour with Klook, which includes a hands-on Taiwanese pineapple pastry-making session. Book your day tour here.
Read more on how to spend an amazing time in Taipei with kids.
This feature story contains affiliate links.