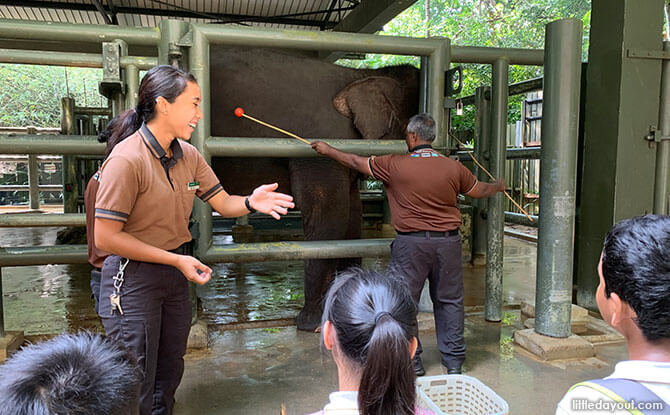 Elephants are amongst the world's most majestic creatures. The largest land animals on Planet Earth are not only intelligent but can be playful and have loads of personality too.
At the Singapore Zoo, we are usually only able to view these amazing animals from the spectator area at the Elephants of Asia exhibit.
However, at the end of 2019, we were given the privilege of going behind-the-scenes, together with some lucky children from Zhangde Primary School, to meet the elephants on a preview of the Singapore Zoo's special Gentle Giants Wildlife Tour.
---
Meet the Elephants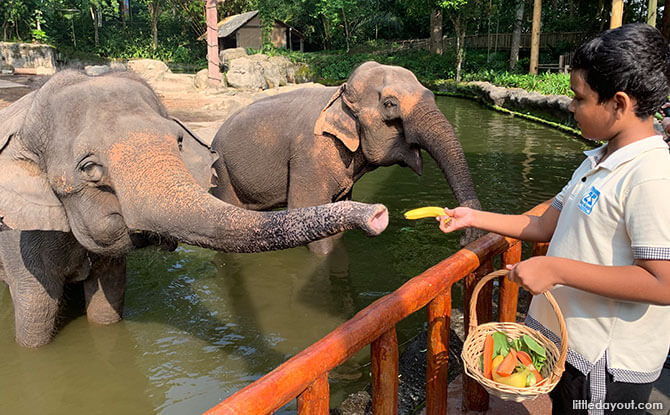 Our experience started at the Elephants of Asia spectator area with an elephant reception party. It was the opportunity to "meet-and-feed" the mighty beasts.
Reactions from the kids ranged from happily passing carrots from hand to trunk, to shrieks of "I'm scared" as they gingerly approached the elephants.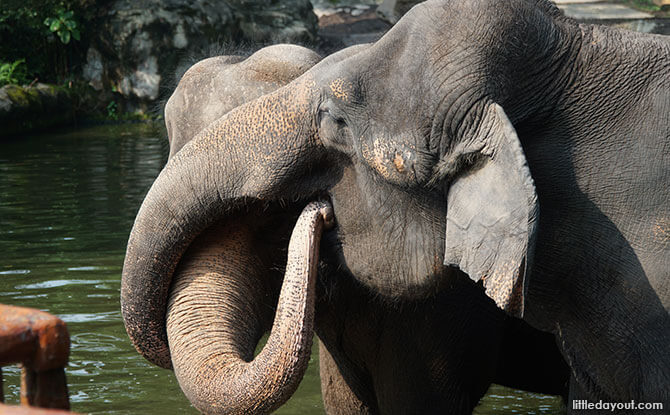 It was a good way to get warmed up to the massive mammals.
---
Going Back-of-House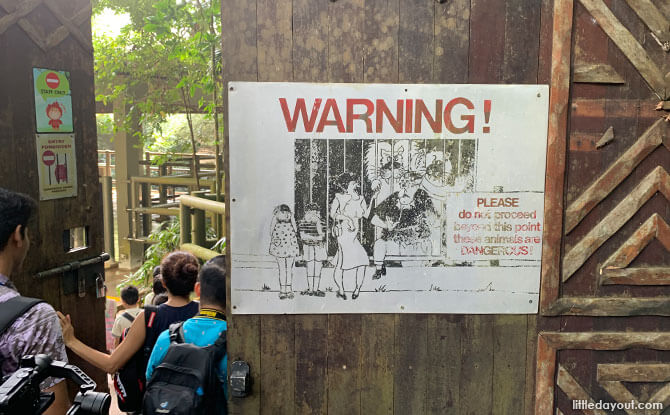 Next came that the part of the Gentle Giants Wildlife Tour that we had all been looking forward to – the visit to the usually-off-limits back-of-house area.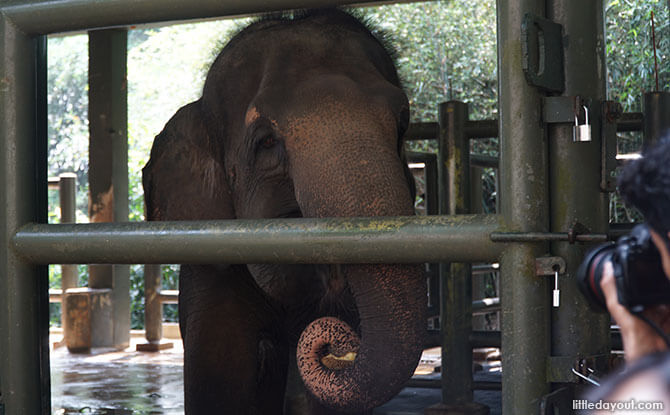 Here, we got to meet Intan, a 24-year-old female elephant.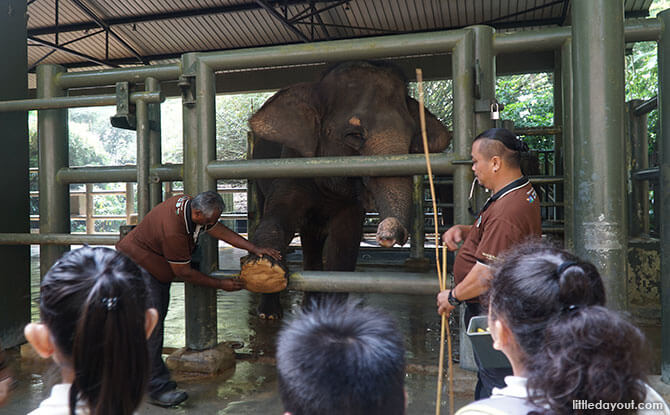 Singapore Zoo's elephant keepers Seya Rama and Clement Bayang demonstrated how they take care of the elephants while we stood safely behind a marked yellow line,
Husbandry duties range from routine care for the elephants' feet to feeding medicine to sick elephants.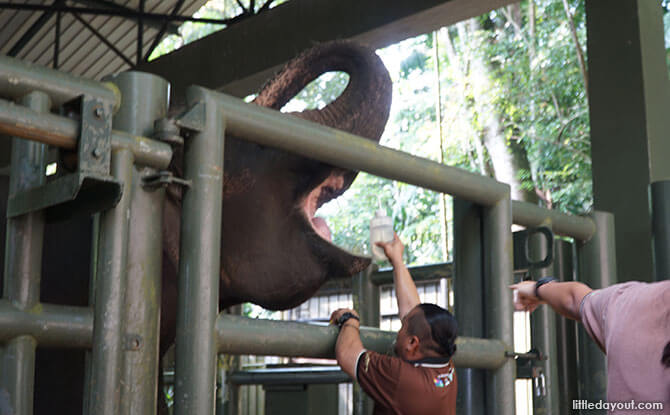 We found out that elephants do not like the taste of bitter medicine but the elephant herd and animal care team have devised way of getting them to take it by giving them a treat with the medicine. Sound familiar, parents?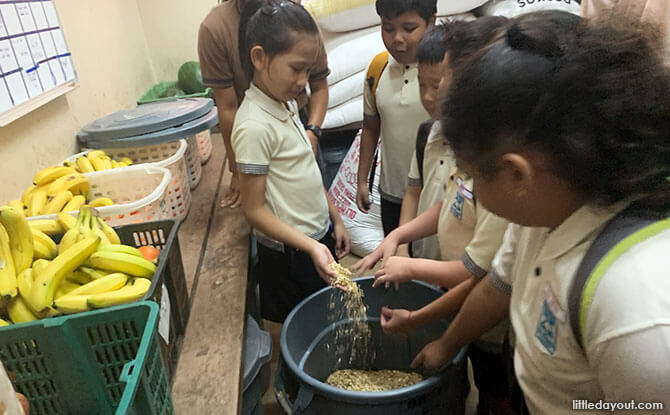 We also got a look at the elephant food storage area where 100 kg of food is prepared for the elephants every day.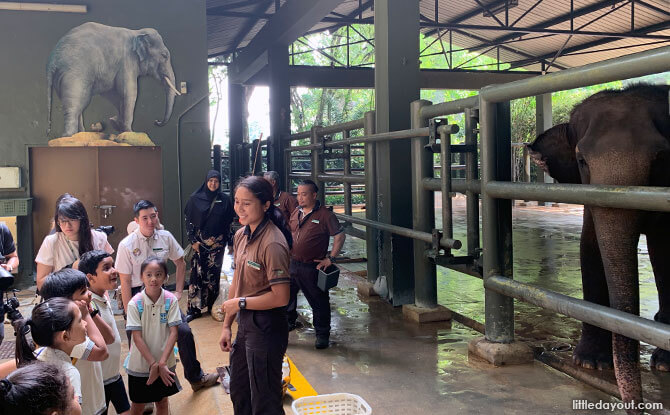 It was an exciting opportunity to learn about elephants in an intimate setting. The Gentle Giants Wildlife Tour was organised in conjunction with the Singapore Zoo's 2019 year-end school holiday special A Mammoth Adventure Back in Time.