Go prehistoric at Singapore Zoo during the November-December 2019 school holidays at Singapore Zoo with a Mammoth Adventure Back in Time.
Enter the Valley of Giants
15 giants of the past have taken up residence at Singapore Zoo. These towering animatronics are lurking within the verdant vegetation close to the otter exhibit. With life-like movement and sounds, they make a big impression on all who dare to venture into the Valley of Giants.
Many of the mega fauna at A Mammoth Adventure Back in Time resemble their modern-day cousins – but in a supersized form.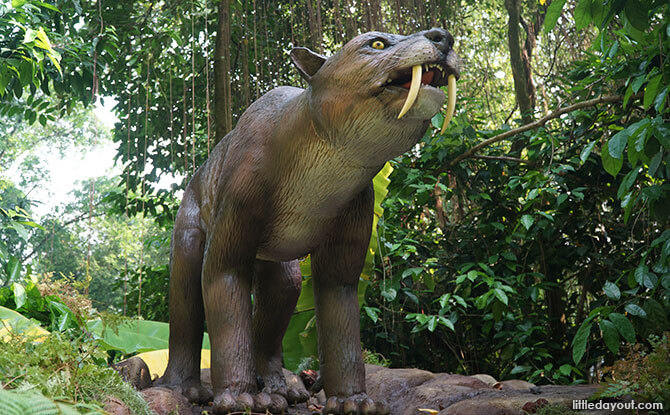 The Woolly Mammoth and Saber-tooth Cat are two creatures which most would recognise. Other mega creatures in the menagerie are less familiar but no less impressive.
---
-- Story continues below --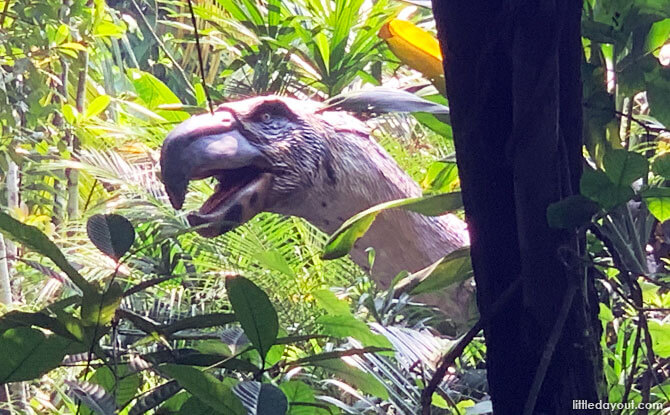 There is the Terror Bird,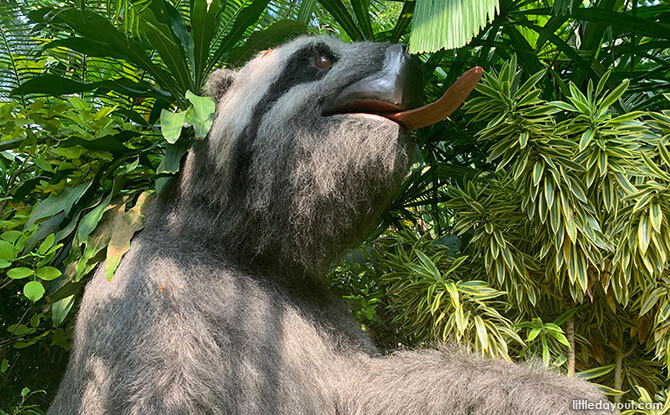 Giant Ground Sloth, …
… and other prehistoric giants lurking around the wilds of the lush, green valley.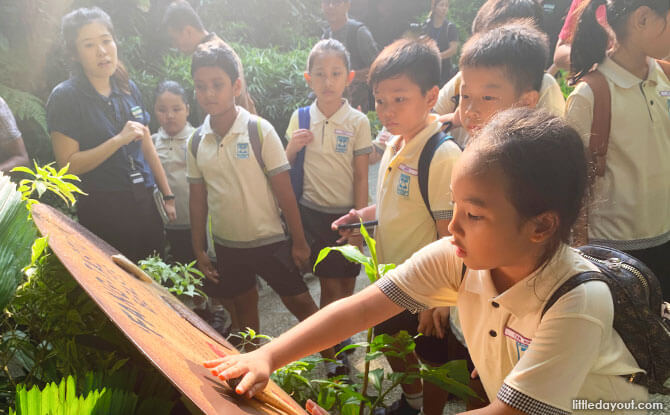 Visitors can learn more about these prehistoric creatures and their modern cousins at information panels along the trail.
Little Momo & the Valley of Giant Trail
If you are feeling lost amongst the giants at A Mammoth Adventure Back in Time, you are not alone.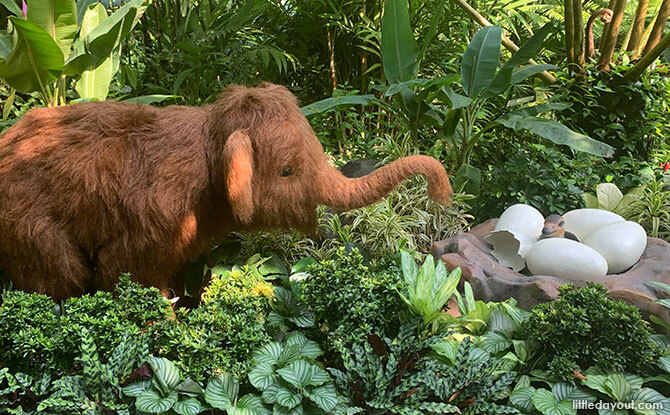 Little Momo, a baby Mammoth, has been separated from her mother. On weekends and public holidays between 16 November and 29 December 2019, pick up a trail map from the entrance gift shop and head off on a story adventure in search of clues to help reunite Little Momo with her mother.
Weekend Activities during the November-December School Holidays at Singapore Zoo
Singapore Zoo will be holding special activities on weekends and public holidays as part of A Mammoth Adventure Back in Time.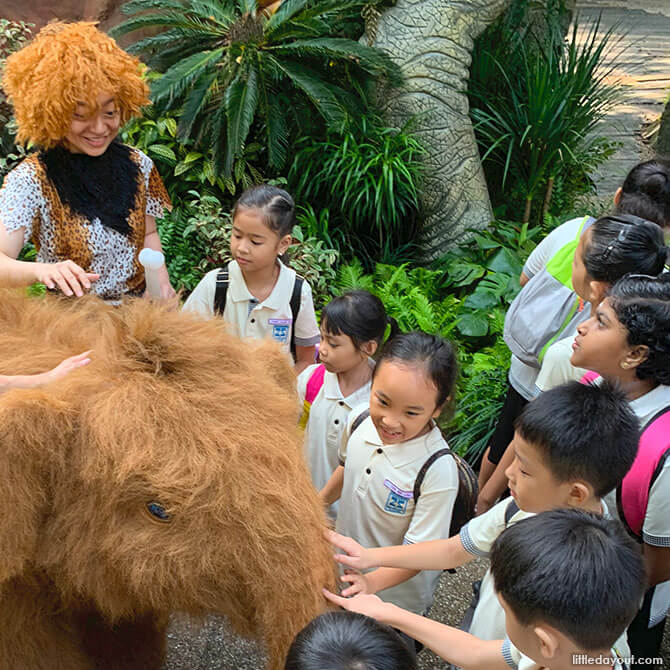 Get to meet cavemen together with little Momo herself at 11 am, 1 pm & 3 pm.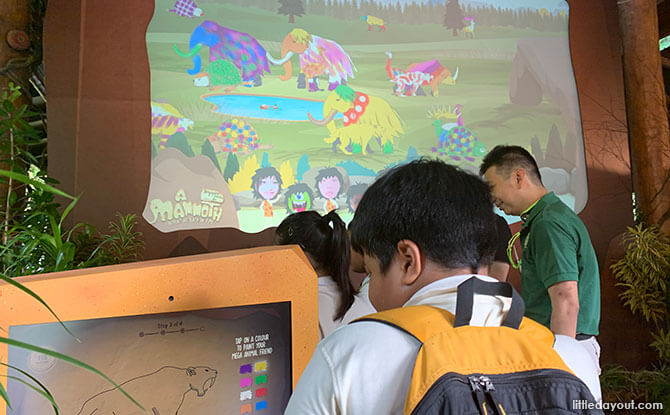 Be a digital caveman and design a prehistoric giant at Colour-like-a-Caveman and take part in Jumbo Games. There will also be craft activities where kids can make their own prehistoric necklace out of recycled materials.
Discounts and Promotions
On 23 & 24 Nov, the first 100 cavekids who come dressed in their caveman-best will get to enter Singapore Zoo for free. Singapore Zoo's resident caveman will be presented to judge who gets let in!
Local residents who purchase their tickets online will also be able to enjoy 15% off Singapore Zoo admission.
For more details, visit the Singapore Zoo website.
Mammoth Adventure Back In Time
When: 16 November to 29 December 2019; activities on weekends and public holidays.
Where: Singapore Zoo
Website