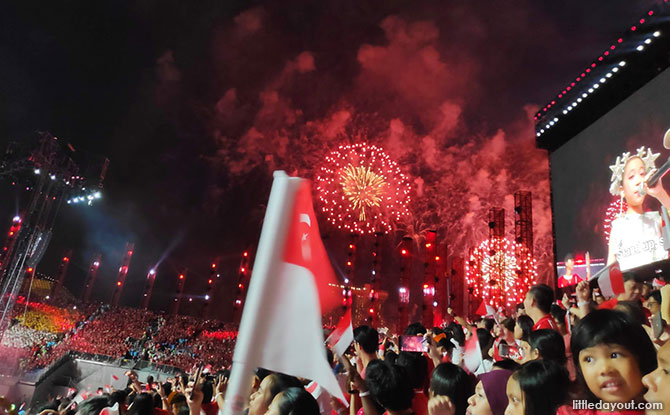 National Day is just round the corner! For families, annual rituals include watching the parade, fireworks, flypast or celebrations in the heartlands. We also think this is a brilliant opportunity to include bilingual learning easily through the celebrations, events and festivities!
Linxin, founder of online Chinese bookstore – My Story Treasury, has 14 ways to recommend when including bilingual learning just for our nation's birthday!
---
About Linxin, My Story Treasury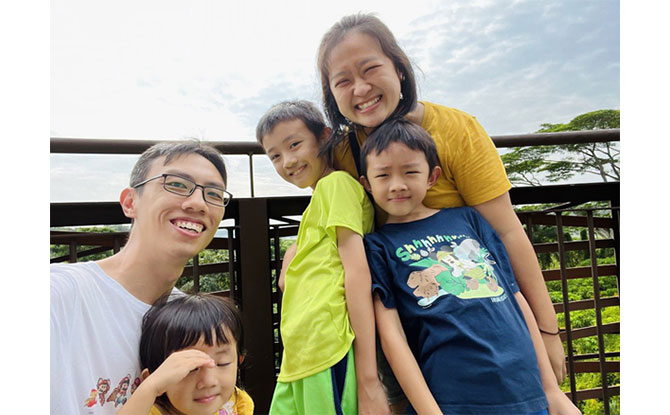 Linxin is a nurse by training and a stay home mum to three children ages 2, 7 and 9. She appreciates the beauty and intricacies of the Chinese language as she grew up in a Mandarin-speaking environment. She loves Mandopop and Chinese literature and hopes her children can be effectively bilingual as well.
However, it did not come naturally raising the children as bilinguals. When she started speaking Mandarin to her firstborn, he said to her "Mama, don't speak Chinese to me. I'm English." Does this scenario sound familiar?
---
-- Story continues below --
This started her journey of bilingual parenting. She decided to be intentional and persistent in her efforts to turn things around. How did she help her child go from resisting anything related to Chinese to disliking it less, accepting or even enjoying the language? Through books!
As Linxin realised that local options were limited, she knew a collection of awesome books that can engage, entertain, educate and inspire would help. An opportunity to share her finds came and she founded My Story Treasury. She has connected with many like-minded bilingual parents, educators and organisations passionate about passing on a love for Chinese and our heritage to the next generation.
Now Linxin's family speaks mostly in Mandarin and she enjoys re-learning and re-discovering the language, culture and heritage together with her children!
Here are My Story Treasury's Ideas on Encouraging Bilingual Learning Through National Day Celebrations!
---
14 Ways to Include Bilingual Learning While Celebrating National Day In Singapore
Remember to tailor these ideas according to your child's age, interests and ability!
Eat different kinds of local cultural food! Talk about the English / Chinese terms and even in other languages, learn about various races. Check out a recipe and cook it if you're adventurous!
Watch Mandarin NDP song videos together. Learn them and sing together if you'd like!
Learn local Chinese nursery rhymes. Maybe even visit the places illustrated in 《儿童新唱计划: 我们的儿歌画故事》 The Nursery Rhymes Project books!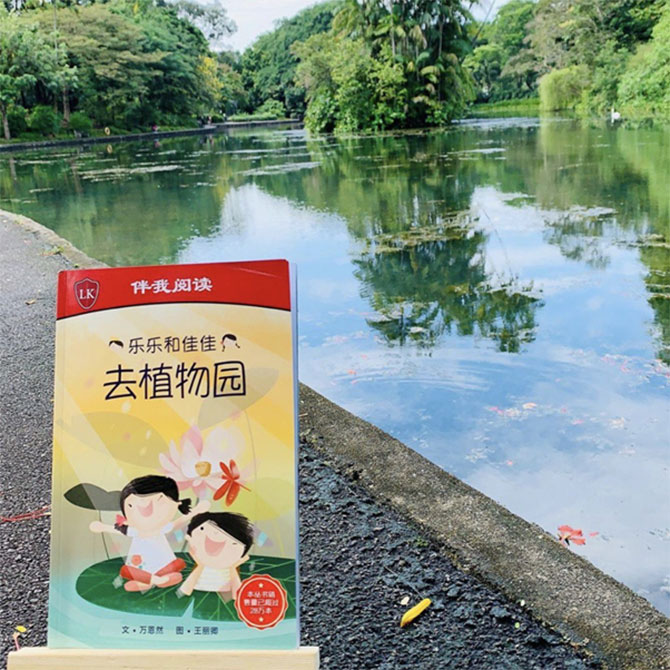 Learn about local butterflies in《看!蝴蝶》 Look! Butterfly, and find them at parks like Tampines Eco Green, Singapore Botanic Gardens and more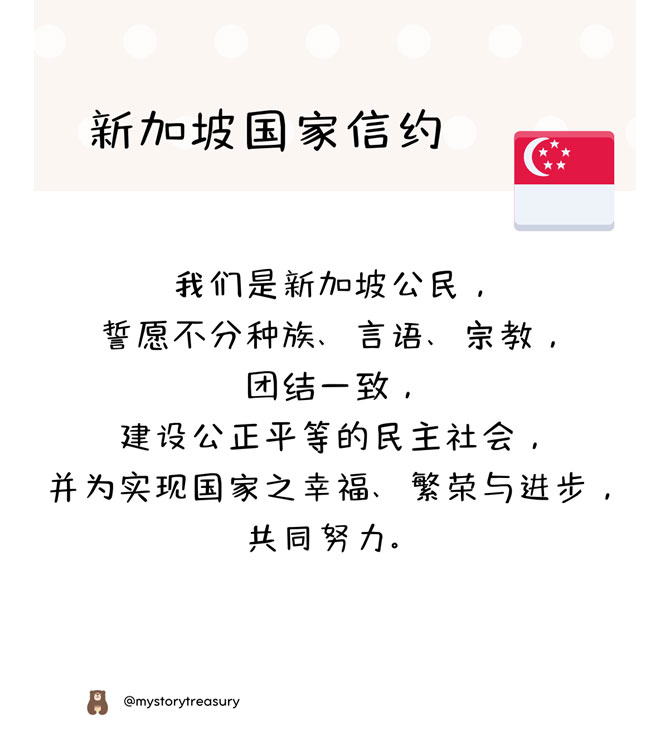 Recite our pledge in Mandarin together. Talk about the values that are important to us as a nation.
Play a cooperative game about things we can find in Singapore! We can take turns to try naming as many things as possible, in Mandarin, eg food 食物, drinks 饮料, vegetables 蔬菜, fruit 水果, childhood games 游戏, places in our community 社区.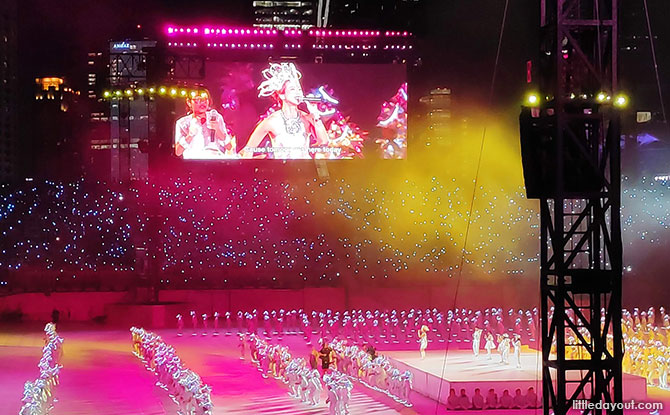 Watch the National Day Parade (or part of it) in Mandarin, on TV!
Visit Singapore Chinese Cultural Center to learn about Singaporean Chinese culture. Our favorites are the Toast & Kopi Game, and the drawers and windows showcasing values, culture and traditions passed down across generations.
Check out the National Museum with exciting exhibits about our local history. Our favorites are 妈姐, 三轮车, and old school games exhibits, and the drive-in cinema!
Take a walk down Singapore River, and
Visit Pulau Ubin or Kampong Lorong Buangkok to check out how kampong life used to be.
Check out any National Day-related events in your neighborhood or across the island! Try to speak some Mandarin along the way.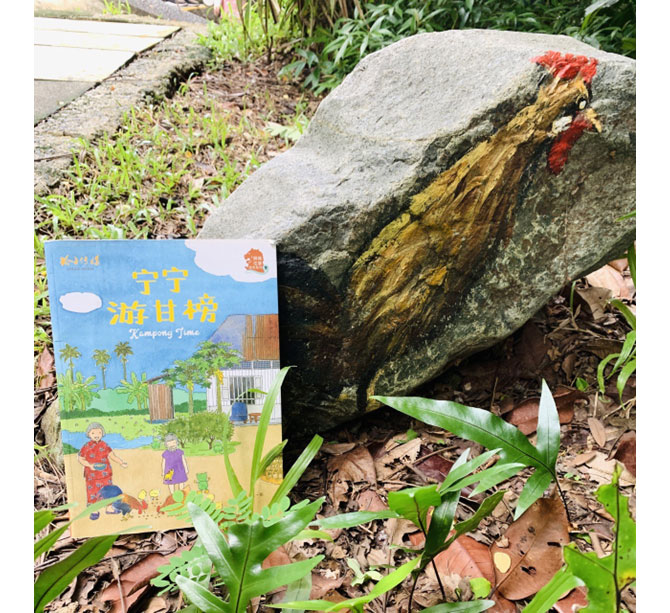 Read! We have lots of interesting Chinese books in our Singlit collection, which are relatable for children. I highly recommend the 狮城往事绘本系列 Singapore Heritage Series with moving stories about our forefathers, how life was like in the past and more! A must-have resource for every single family learning Chinese in Singapore is the bilingual 欢乐学习看图词典 Fun Chinese Picture Dictionary! Every scene is tailored perfectly to the local setting, with terms thoughtfully chosen to reflect local lingo and norms.
Better still, pair a book with one of the above activities for a richer bilingual learning experience!
---
A Favourite Activity Just For National Day
Linxin's children loves having dinner while watching the National Day Parade at home. They also love watching NDP videos, singing together and reading books about Singapore's heritage.
Use your favourite activity to incorporate some bilingual learning. A little goes a long way!