Perth and its surrounding areas are great places for a family holiday with young children. Perth has a laid-back and relaxed feel, beautiful weather (most of the time) and there are plenty of Perth attractions to visit with kids.
If you are planning a trip to the capital of Western Australia sometime soon, here are our favourite Perth attractions to visit with kids.
---
Overview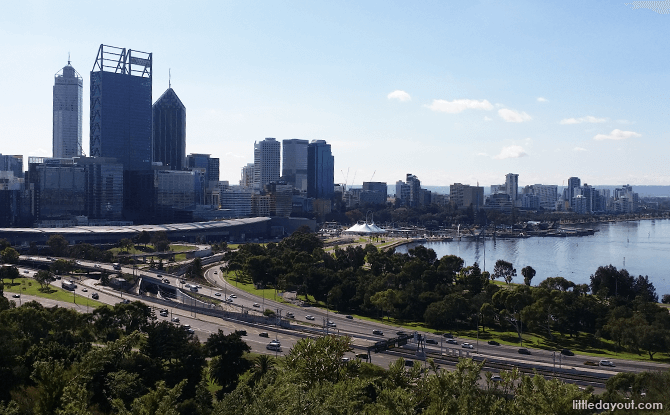 Strictly speaking, Perth refers to the city area. Located along the banks of the magnificent Swan River, Perth city is surrounded by its many suburbs.
To the northeast of Perth is the Swan Valley, best known as a wine-growing region.
---
-- Story continues below --
To Perth's southwest is Fremantle, Perth's port which has a distinct, Victorian architecture.
Margaret River is a popular getaway spot situated around 300+ km south of Perth.
This guide to Perth attractions is divided according to these various regions.
---
Perth and Its Suburbs
Most visitors will find themselves, at one time or another, at Perth's pedestrian malls at Hay and Murray Streets. Here, you will find plenty of restaurants and shops.
While exploring the pedestrian mall, we recommend taking a walk through London Court, a shopping arcade that has been decked up to look like a street straight out of Elizabethan times. It was built in 1937 but will transport you to Tudor England. On every hour, you can also watch the bells chime at the blue-faced clock at London Court's Hay Street Mall entrance.
Along the banks of the Swan River is Elizabeth Quay, a waterfront precinct between Barrack and William Street. In addition to dining and shopping, there's also Venetian carousel, playground and water park for kids. Boats also depart from the quay.
Just outside the urban sprawl is Kings Park & Botanic Garden. This green hilly oasis provides wonderful views of Perth and the Swan River. A visit to Kings Park provides a chance to enjoy nature just a stone's throw away from the hectic pace of the city.
If you have time, pack a picnic and venture to King's Park's Synergy Parkland which has an awesome children's play area, the Arther Fairall Playground.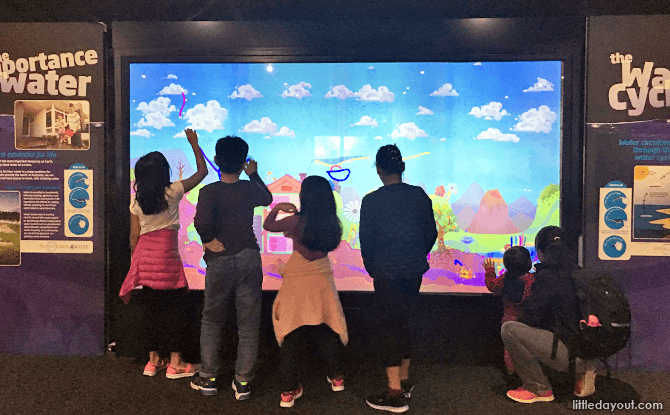 An oft-overlooked Perth attraction to visit with kids is SciTech. This is Perth's science centre.  SciTech has hands-on exhibits that kids will enjoy and is located close to Watertown Brand Outlet where you can do a spot of shopping.
Another place to visit in the city is the recently revamped Western Australian Museum Boola Bardip, a museum which celebrates Western Australia's cultural and natural heritage.
Located in South Perth is Perth Zoo. Home to a collection of native Australian animals and others from around the world, the Perth Zoo is a convenient place to see kangaroos and marsupials if you haven't otherwise had the chance to do so on your trip.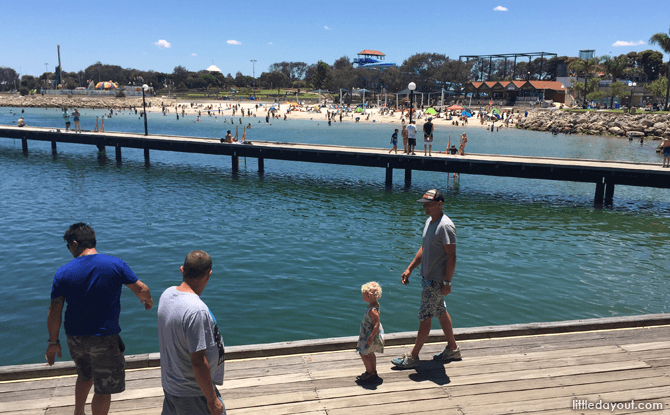 A drive north of Perth is Hillarys Boat Harbour and the Sorrento Quay Boardwalk. Here you will find eateries and shops, and a sheltered beach.
Nearby is the Aquarium of Western Australia or AQWA, a showcase of the marine life found off the Western Australian coast. It is relatively small compared to aquariums like Singapore's SEA Aquarium or Melbourne's SEA Life.
---
Swan Valley
The Swan Valley region is located north of Perth.
The region is full of wineries and farms that you can pop into. You can easily spend a half-day or more visiting the many places that you come across as you drive around the region.
Families with young children visiting Swan Valley will want to pay a visit to Caversham Wildlife Park.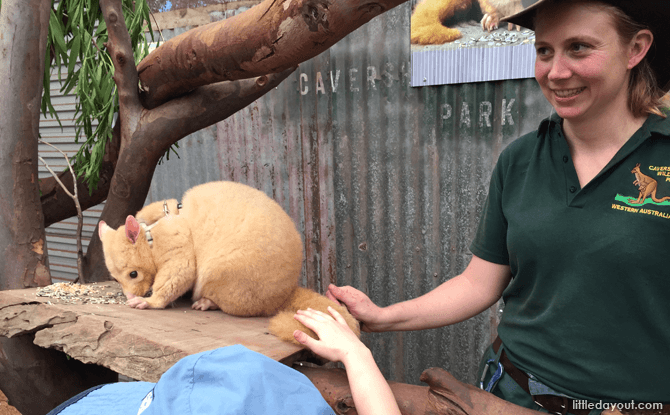 Caversham Wildlife Park is located within Whiteman Park, a bushland park. It is a well-run animal sanctuary where visitors can feed kangaroos, meet koalas and wombats, watch a farm show and more.
If you can, spend some time exploring the rest of Whiteman Park.
One of our favourite attractions in Whiteman Park is the Bennett Brook Railway. The vintage trains of the railway are operated by volunteers and run on selected days of the week only. Take a ride around the bushland and, if you are lucky, you may even be able to spot wild kangaroos hopping by.
A central theme of Whiteman Park is the preservation of early Australian transportation history. Other museums you will find here include the Revolutions transportation museum, a working tramway and even a tractor museum.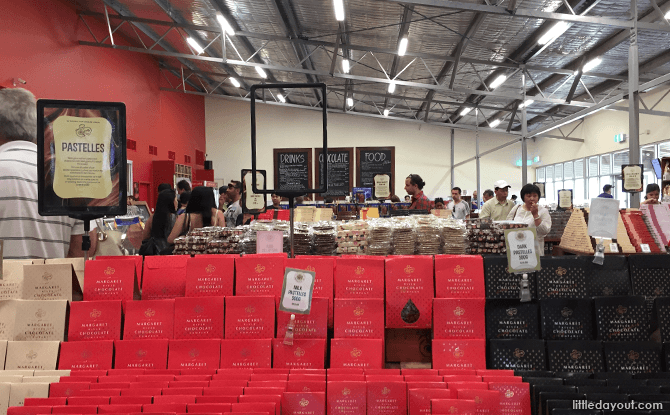 Another must-visit attraction in the Swan Valley is the Margaret River Chocolate Factory (its Swan Valley outlet). Inside, you can peer at the factory floor where delectable chocolates are being turned out, take a break at its restaurant-café, and taste-test free samples of chocolate.
---
Fremantle
Located where the Swan River meets the Indian Ocean, Fremantle has a distinctive flavour of its own.
Visit Fremantle on the weekends to enjoy the Fremantle Markets where artisanal wares are sold alongside fresh produce and other knickknacks. One of our favourite stalls at the Fremantle Weekend Markets is Michele's Crepe Suzette. Give the chocolate banana crepe a try!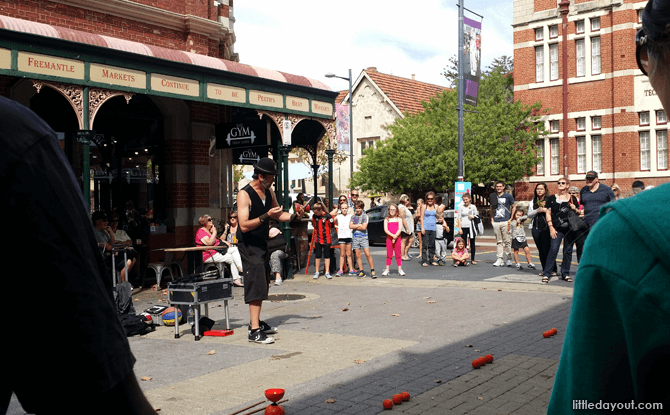 You will often find buskers enlivening the market on weekends too.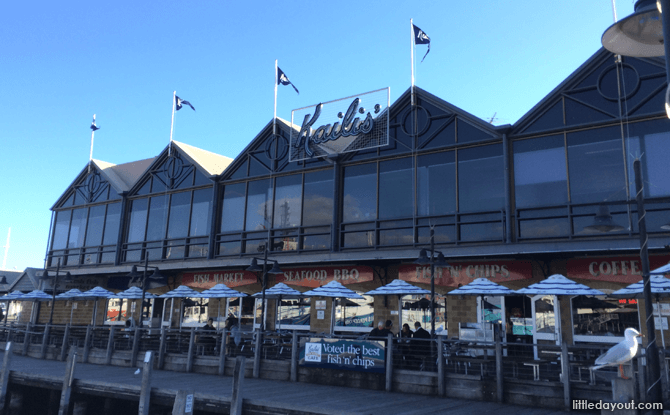 Head to Fremantle's Fishing Boat Harbour for a taste of seafood by the water. There, you can choose to dine at Cicerello's and Kailis. Better still, give both a try and decide for yourself which restaurant has the best fish and chips in town.
Kailis has a unique fish and chips ice cream available too. We personally like it.
For those who wish to delve into the darker side of Fremantle's past, there is Fremantle Prison. The foreboding complex (which includes a gallows) is located at the top of a hill and can be visited on a tour.
Fremantle's Western Australia Maritime Museum celebrates Australia's link with the sea. Inside are boats and other nautical exhibits.
However, in our opinion, the best exhibit to visit is outside – an Oberon class submarine, HMAS Ovens. 
For a fee, you can go on a tour through the diesel-powered submarine with a guide and learn about life under the sea.
For those with kids who are die-hard army fans, there is also an Army Museum located on the outskirts of Fremantle.
---
Margaret River
Located 3 to 4 hours drive south of Perth is the quaint town of Margaret River and its surrounding wine growing region. Margaret River is easily accessible by road.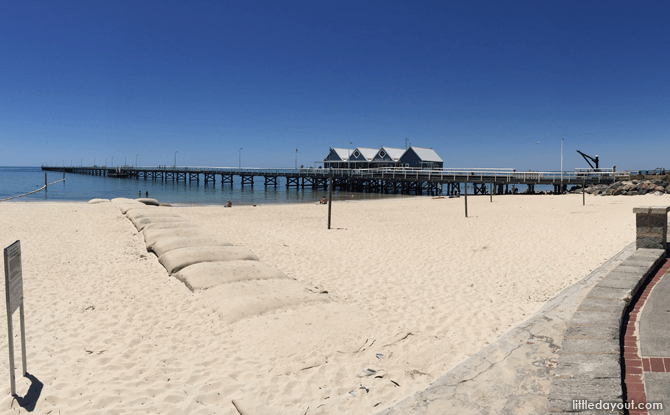 The first attraction you may wish to stop on your drive South is at Busselton. This town is slightly more than mid-way through the journey to Margaret River from Perth. It is known for its long wooden Busselton Jetty which stretches 1.8 km out into the Indian Ocean.
Restaurants by the jetty provide nice rest stops for those who wish to stretch their legs.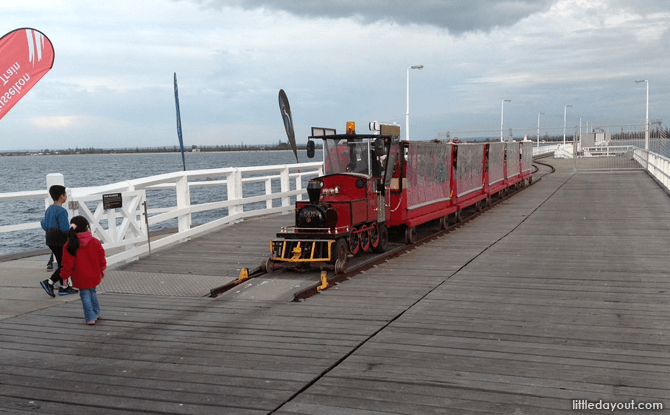 If you have a little more time to spare, take a tram out to the end of the jetty where an Underwater Observatory provides unique views of the marine life off the coast.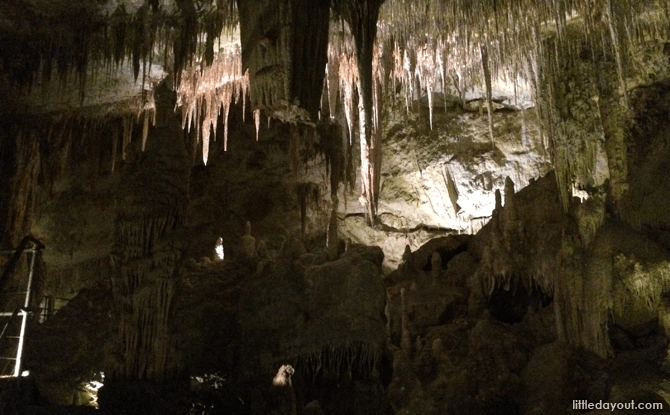 The Margaret River region is known for its limestone caves. Well-known ones include Mammoth Cave, Jewel Cave and Lake Cave. Of these three, Mammoth Cave is the only one that you can enter on your own, the rest require a guide.
Be sure to visit at least one cave while in the Margaret River region.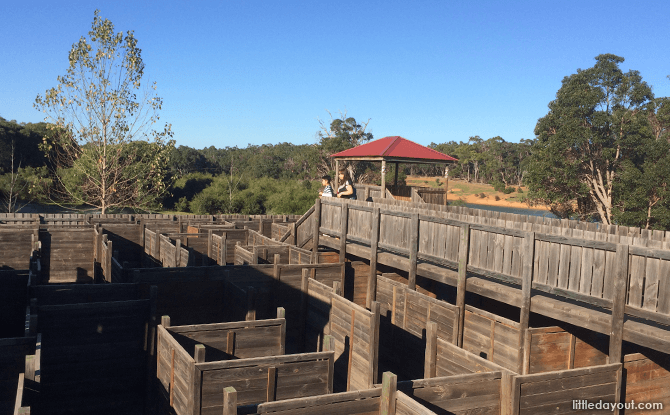 Other attractions to visit with kids in the Margaret River region include the Yallingup Maze where families can try to solve a wooden maze puzzle.
An alternative maze garden, closer to Margaret River town, is A Maz'n Margaret River. This attraction has a hedge maze and other puzzles.
Families with young children who love animals should pay a visit to Sunflowers Animal Farm. At this family-run farm, kids get to come up close to and feed farmyard animals.
Other places to explore the scenic Margaret River region include a cheese factory, berry farms, the original Margaret River Chocolate Factory, and much more.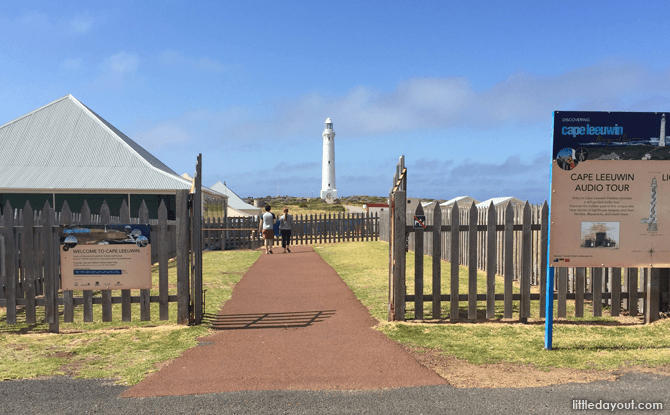 South of Margaret River is Cape Leeuwin. This is the most south-westerly mainland point of the Australian Continent and where the Indian Ocean and the Southern Ocean meet. Standing there is also the impressive Cape Leeuwin Lighthouse.
There is no shortage of wineries that serve lunch around the Margaret River region. However, one of our favourite lunch spots does not serve wine at all.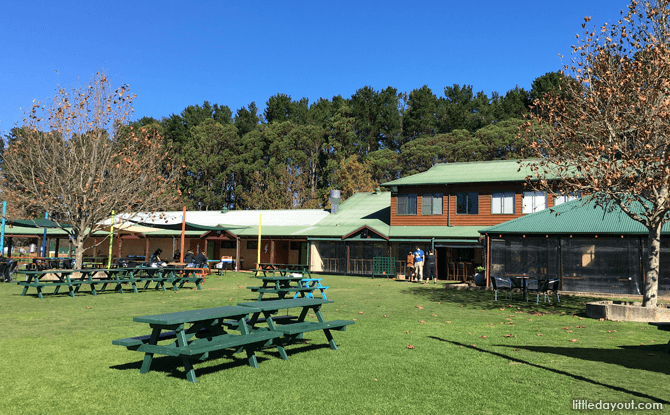 Bootleg Brewery is a craft beer restaurant. It serves yummy grub along with super fresh beer. The brewery's welcoming gardens are perfect for soaking up the sun and there is a playground for children.
---
Our Favourite Perth Attractions To Visit With Kids
These are some of our favourites places to visit in Perth, Swan Valley, Fremantle and Margaret River. We hope you have a splendid time and have lasting memories of Perth just like we have too.
This story was originally published in November 2017 and has been updated in April 2022.