Sunflowers Animal Farm, a short drive out of Margaret River in Western Australia, lets kids have a hands-on experience with animals. For kids that love animals, it is a wonderful chance to get up close to farm animals and to feed them.
Located off Caves Road at Margaret River, after parking the car, you can make your way into the reception area. Purchase your tickets and pick up a wristband to enter the farm area.
At Sunflowers Animal Farm, kids can interact with more than 350 farm animals that are on display. It is a family-run establishment and has a friendly, open atmosphere.
The best way to experience Sunflowers Animal Farm is to purchase a bucket of animal food and head off into the farmyard.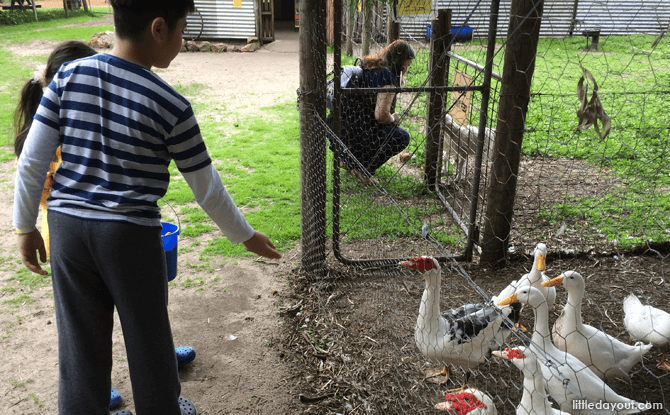 Armed with carrots, lettuce, grain and bread, you will be ready to meet the animals around the farm.
Meet the Animals at Sunflowers Animal Farm
Residents at Sunflowers Animal Farm include goats, chicks, emus, chicks, ducks and ostriches.
As you venture further in, there is a walk-in enclosure filled with rabbits. You can enter the walk-in enclosure to feed the rabbits. If you wish to pick them up, do remember to be careful while handling them.
Larger animals such as pigs and sheep are located close to the walk-in enclosure area. There is also a barn filled with chickens.
Other unusual animals found at the farm include alpacas (with bangs) and llamas.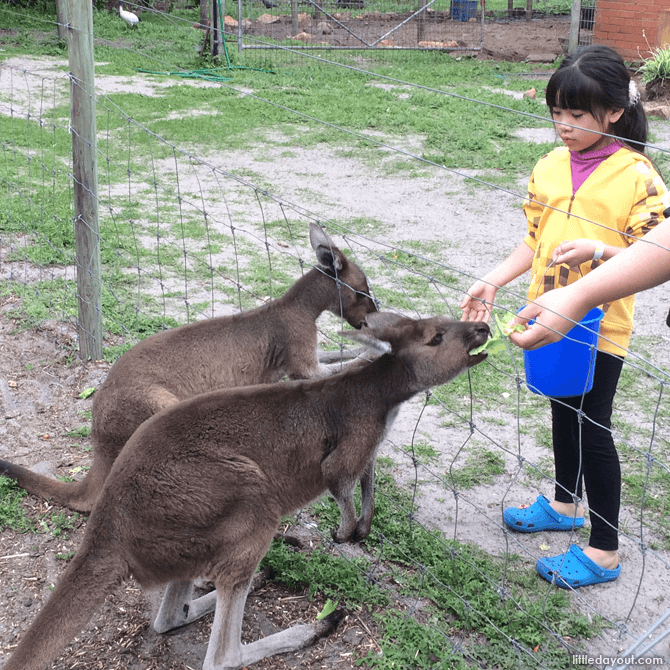 And since it is Australia, you will inevitably find kangaroos too.
If you are lucky, you may have a chance to bottle feed hungry lambs. It is a memorable experience.
A visit to Sunflowers Animal Farm makes for a lovely day out around Margaret River, Western Australia. However, do remember to be gentle with the animals around the farm, don't taunt them and supervise the kids (yours, not the goats).
Out beside the car park, there is also a playground area that is open to those who have visited Sunflowers Animal Farm.
Farmstay at Sunflowers Animal Farm
Sunflowers also offers farm stays. They have four fully self-contained accommodation units that can sleep between 5 to 9 people. Guests at the Sunflowers Farmstay get unlimited access to the Sunflowers Animal Farm and free buckets of animal food. There are also opportunities to be involved in special activities such as pony rides, tractor rides and collecting eggs.
Sunflowers Animal Farm and Farmstay
Address: 5561 Caves Road, Margaret River, Western Australia
Admission Fee: $12.50 per person (same rate for adults and children), $3 per bucket of animal food
Website: www.sunflowersfarm.com