While this year's euphoric National Day Parade over, you can still head out and enjoy our beautiful island. And if you are looking for ways to carry on the celebrations, there are plenty of fun ways that you and your family to have fun in our island this weekend in Singapore, 13 & 14 August 2022. Here are some suggestions.
---
What to Do This Weekend in Singapore, 13 & 14 August 2022
Mermaid Tales at Wild Wild Wet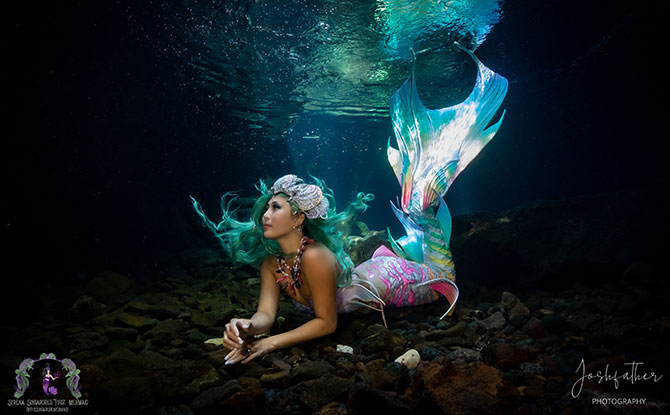 This August, gear up and enter a magical world every weekend with Singapore's First Mermaid, Syrena! Expect meet & greets, workshops and various Synchronised Swimming, performances fit for the whole family.
Enjoy $20 Weekday Passes & a FREE reusable mermaid straw with welcome drink from Ola Beach Club for the first 100 weekday redemptions! Terms Apply. Get your Mermaid Tail Posing Workshop Bundles here or purchase your Day Passes here.
---
-- Story continues below --
---
Lava Lamps, Storytelling & More at Agora Colearning
Spend this weekend at Agora Colearning picking up useful skills and have fun at the same time! Start the weekend morning with a great storytelling session on Charlie & the Chocolate Factory for 5 to 10 year olds or The Gruffalo's Child for the younger ones.
Create your own lava lamp, oobleck, mini clay models and more with Whizz Kidz at All Your Favourite Things To Do session. Learn camp first aid skills, identify the different types of insect bites and how you can prevent them in the fun and interactive pre-camp session with The Little Medical School. Learn more here.
---
Hydrangea Holidays, Orchid Stories & Songs of Singapore Garden Rhapsody
It is the last weekend of Hydrangea Holidays at the Flower Dome. If you are planning a visit, there's also the new Orchid Stories exhibition at Cloud Forest. What's more from now, till 26 August, you can also enjoy the National Day edition of Garden Rhapsody, Songs of Singapore, which showcases local talents.
---
Subway Big Museum of Taste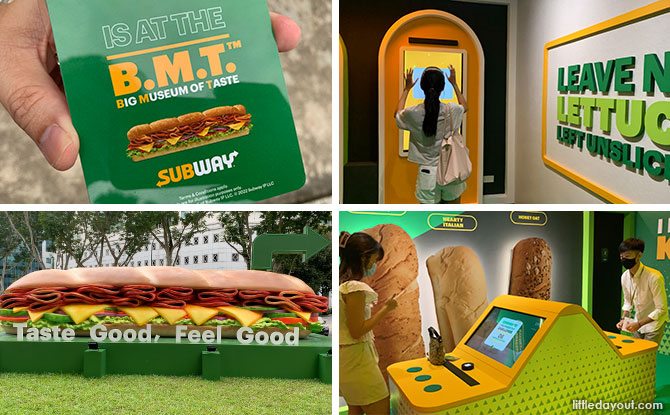 Become a Sandwich Artist at the world's first Subway Museum, the Big Museum of Taste or BMT. Knead, slice and squeeze your way to sandwich heaven and be part of an attempt at a Singapore record. Get more details about Subway Museum, the Big Museum of Taste.
---
Hello! My Alexandra Village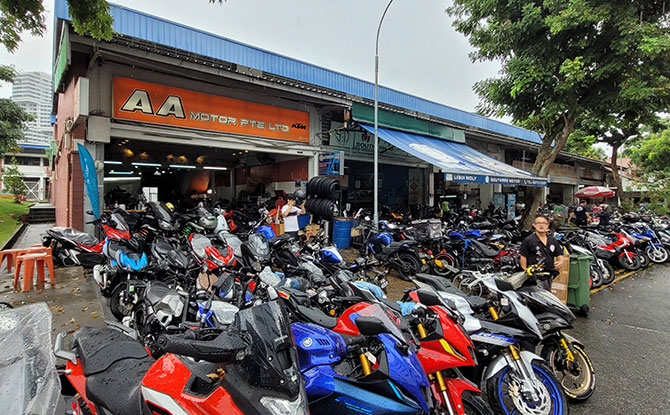 My Community Festival casts the spotlight on Alexandra Village from 10 to 14 August. This weekend, join a programme to learn about the trades plied at the workshops or where to find great ang ku kueh. Or go on a self-guided tour to explore the area. Click here to find out more. While you are visiting Alexandra Village, you can take a walk along the adjacent Rail Corridor too.
---
HEADS UP
Gardeners' Day Out Edibles Tour
Registration for the Gardeners' Day Out Edibles Tour on 20 August opened on 8 August. If you wish to register, do so soon here.