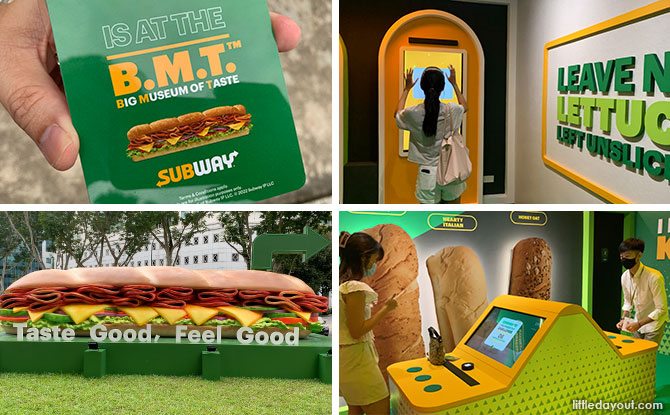 Ever wanted to assemble your dream sandwich, or wondered what it's like to step behind one of the iconic Subway counters? From 10 to 30 August 2022, head over to the world's first Subway Big Museum of Taste to enjoy fun games and activities at the sandwich-themed experience.
---
Subway Museum: Welcome to B.M.T (Big Museum of Taste)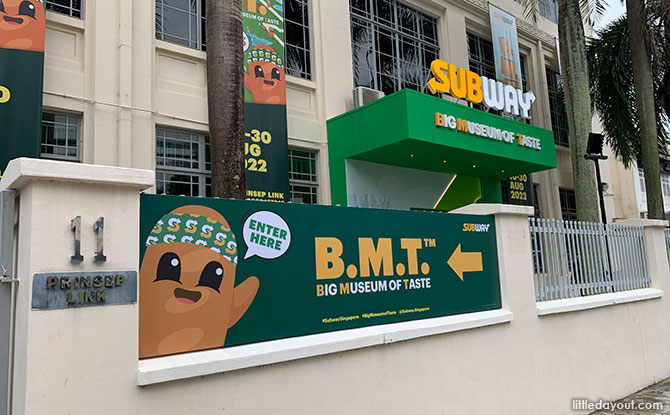 The Subway Museum offers visitors a chance to step into the world of the quick service restaurant. The experience is spread over different interactive zones.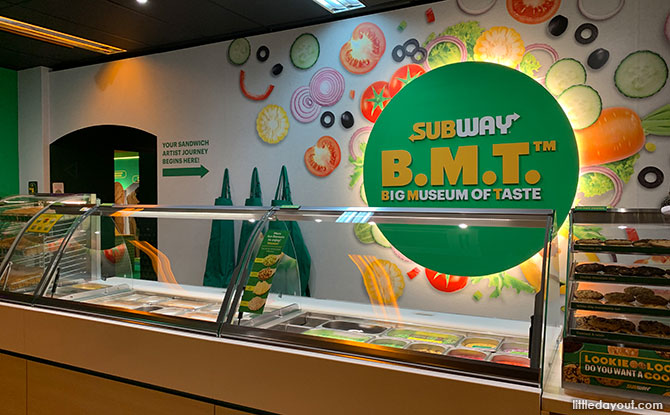 In the first zone, there is an actual Subway sandwich counter complete with real bread (smell but don't touch) and ingredient bins. On the walls are interesting facts and trivia about Subway, and interactive screen where you can test your knowledge of the brand.
Visitors can even don the green apron and pose for pictures behind the Subway counter.
A side room is prettied up in pink, the colours of Subway's partner, FoodPanda. Head inside to play a claw machine for a chance to win prizes.
---
Become a Sandwich Artist at the Subway Museum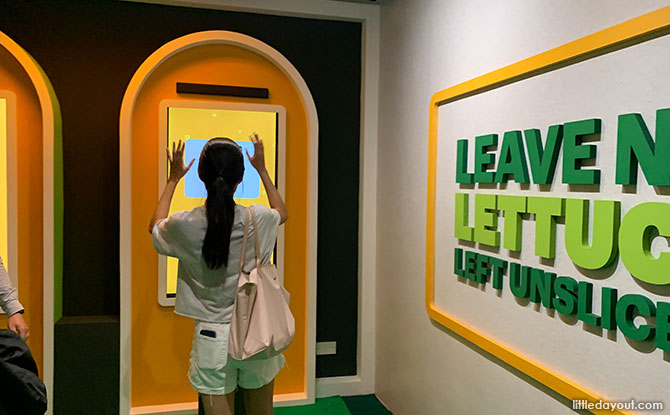 The interactive fun carries on over the next few rooms. Take on the role of a sandwich artist and play various games to "earn" options that you can use to assemble your own virtual sandwich at the end of the game sections.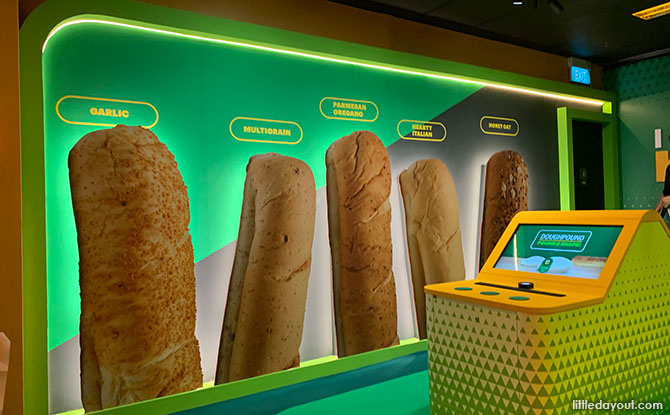 Knead out the dough, do some foot-tapping to choose your proteins or slice up virtual vegetables ala "Fruit Ninja" style to earn your virtual sandwich ingredients options.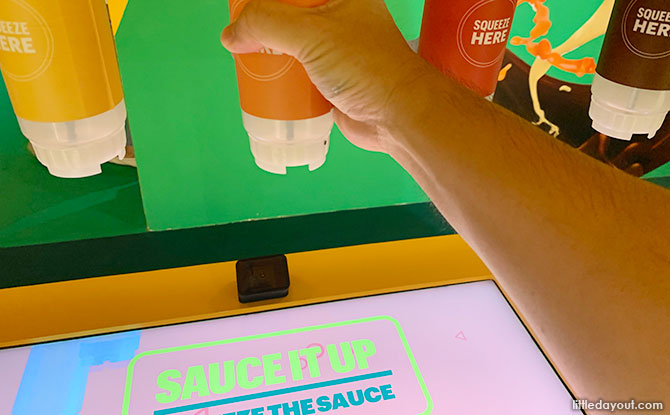 Our favourite game was squeezing out "virtual sauce" from real sauce bottles to dress up a sandwich.
Once you have completed the game stations, head over the assembly station. When you have assembled your virtual sandwich, you can send it up to a board where it will contribute towards an attempt for a Singapore record of the longest digital sub.
End your visit to the Subway Museum at the gift shop where there's cute merchandise for sale. Check out the Subway-branded socks, pop sockets, t-shirts, pillows, tumblers and more.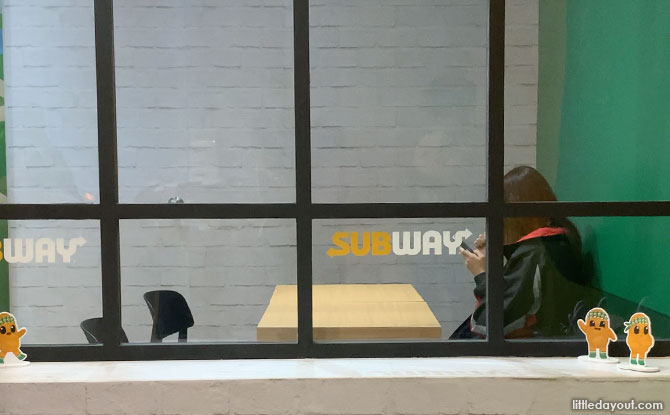 There's even a photo spot within the gift shop that is a nod to Subway's ubiquitous presence in K-dramas.
---
Getting Tickets to Subway Big Museum of Taste
All tickets have to be redeemed via www.subwaymuseumsg.com, tickets are not available for purchase at the museum.
Spend $12 in any Subway Singapore restaurants to redeem one ticket or $20 to redeem two tickets. Orders made through third-party food delivery apps and/or websites are not applicable. Children aged 11 years old and below enjoy free entry.
If you have any problems locating it, look out for the gigantic sandwich pointing towards the Subway museum. You won't be able to miss it.
Look for other quirky things around Singapore? Have you seen trees wearing sweaters, or the gnomes living in the tree?
Address: 11 Prinsep Link, Singapore 187949
Date: 10 to 30 August 2022
Opening Hours: Mon to Thurs, 10 am to 9 pm, Fri to Sun 10 am to 10 pm
Website