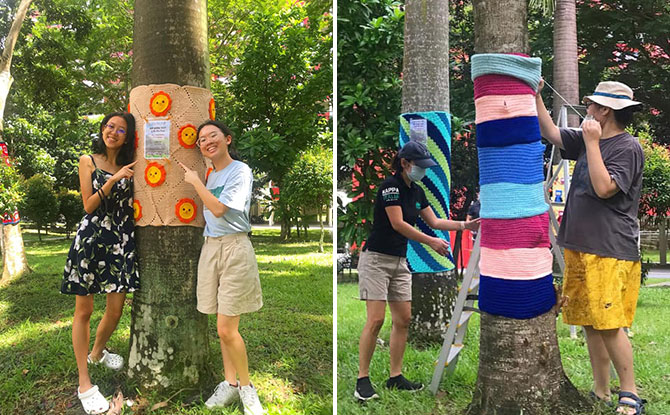 Residents living around Ang Mo Kio Avenue 4 may have noticed some trees sporting crocheted "vests" keeping them warm. They are part of Our Yarny Trees, a PAssionArts project by the Yio Chu Kang Community Arts & Culture Club (CACC), Yio Chu Kang Zone 6 RC and Yio Chu Kang Active Ageing Committee (AAC).
---
Our Yarny Trees: Yio Chu Kang Community Arts & Culture Club's PAssionArts project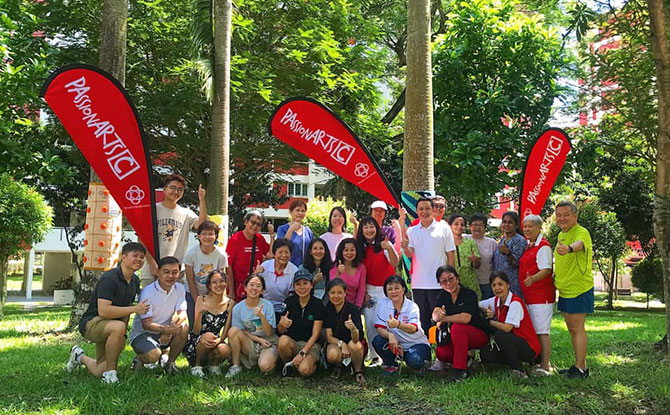 The Our Yarny Trees project was done in collaboration with Yarn Bombing Singapore who started conducted crocheting workshops earlier this year in April.
The project aimed to bring residents and the community closer together through the arts and was led by Yio Chu Kang CACC Chairman Ms Catherine Soh. Around 30 residents, ranging from beginner to expert crocheters, were involved in creating the artworks to beautify their neighbourhood. The project also allowed crocheters to showcase their unique individuality through each yarn artwork.
---
-- Story continues below --
Crocheted Artwork on the Trees
A total of 31 trees in the Yio Chu Kang estate around the HDB apartment blocks 618, 631 and 644 in Ang Mo Kio Ave 4 were decorated with the crocheted artwork on Sunday, 1 August 2022 to welcome National Day. They are located around Our Park @ 618 where the playground is located.
Among the yarn artworks that can viewed include a yellow artwork with numerous owls.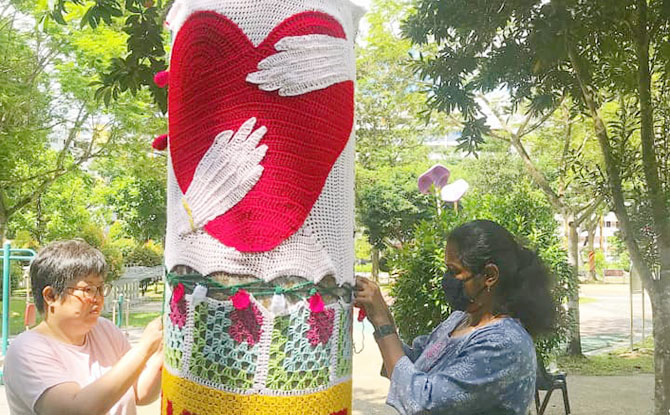 Another expresses the residents love for home with a heart and a pair of hands.
Yet another shows a pattern of cheery flowers.
Our Yarny Trees will be on display until the end of August 2022. Stop by to enjoy and take a picture with the brightly coloured crocheted artwork on the trees.
If you are looking for more activities celebrating National Day, do check out some of these exciting activities. Or get more details about family-friendly, heritage-themed games taking place on 9 and 10 August 2022.
You may also be interested in this yarn project.