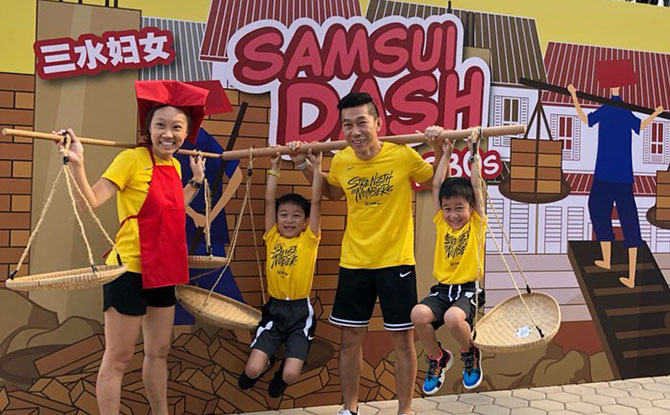 Ohana means family, and family means parent-child fun over National Day on 9 & 10 Aug at Agora Colearning with the Ohana Games, co-organised with Vivo Kinetics.
The Ohana Games is a uniquely Singaporean-themed event where parents and children can experience active fun together while celebrating the nation's 57th birthday with a trip down memory lane. It is an awesome chance for kids to get outdoors and active while learning about Singapore's history in a fun way.
At the Ohana Games, participants will be able to experience five different game stations, each with its own spin on Singapore's heritage. And since it's non-competitive, you can enjoy each station at your own pace at this family-friendly event.
---
Fun Stations at Ohana Games at Agora Colearning
Samsui Dash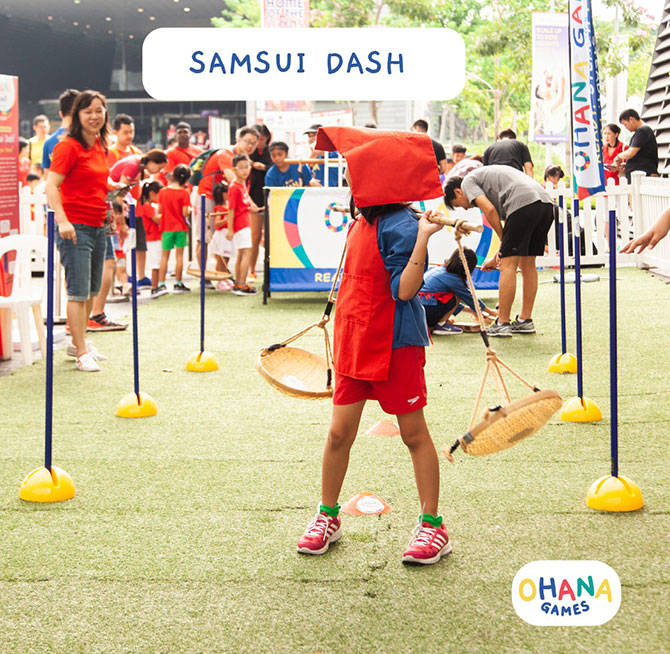 ---
-- Story continues below --
Step into the shoes of Singapore's early pioneers as you raise a pole laden with woven baskets to the shoulder. This is a novel way for kids to practise their balance and dexterity as they navigate the course.
---
Rickshaw Pull
Before there were taxis, there was the rickshaw. Parents, get a taste of life in the past by pulling a full-sized rickshaw with your child in it! It is a test of strength and determination (unless you're the one riding in the comfy seat)!
---
Our Kampong Days (Childhood)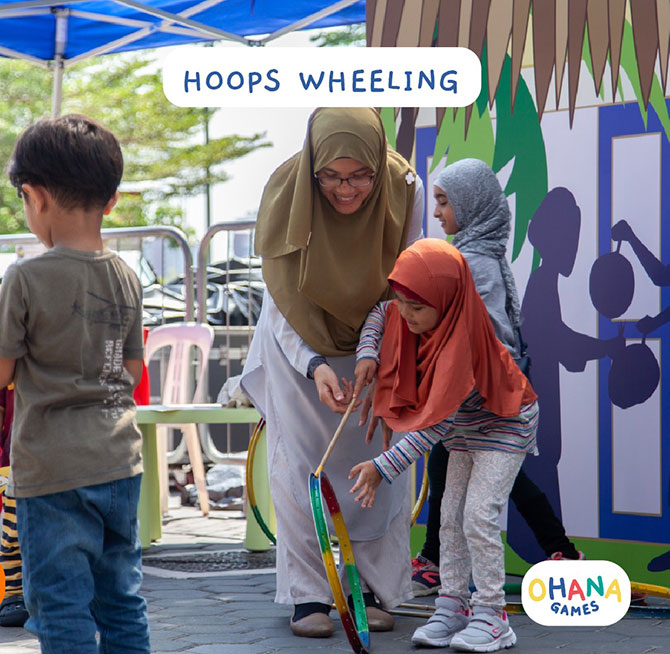 Who needs electronic devices to have fun? Parents and children can play together like in the olden days with good ol' kampong games. Discover the joys of hoop rolling and see how far it can go. Or take part in a horse legs race with tin cans and experiment with folding different paper plane designs.
---
Our Makan (Food) Culture
It's "Mission Kueh-ball-sible" at this Ohana Games station. Have loads of fun and silly laughs in a test of teamwork and memory. Work together using supersized chopsticks while learning about traditional kuehs.
---
The Kallang Roar!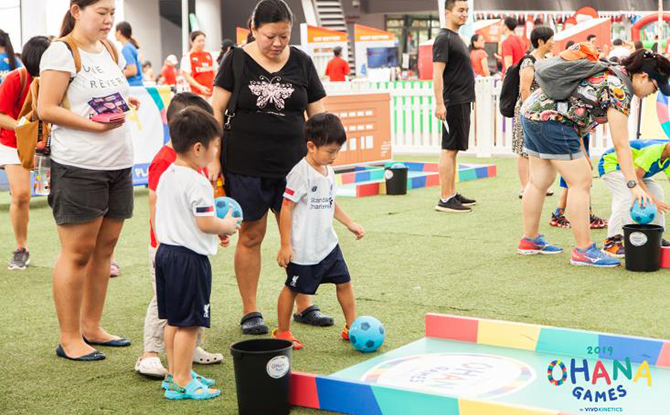 Play mini golf – with a twist. Take aim and try to score a hole-in-one in a soccer-style version of the game, while learning about Singapore's old and new buildings
---
Sign Up for the Ohana Games
The Ohana Games take place on 9 & 10 August 2022 at Agora Colearning, HarbourFront Centre. There are multiple timeslots to choose from, 10 am, 12 pm, 2 pm and 4 pm, so you can choose which is the most convenient for you.
Tickets to the Ohana Games are priced at just $15 for a parent-child pair for two hours of family fun.
While at the games, also take the opportunity to have tour around the rest of Agora Colearning, a unique education space which blends both academic and enrichment activities in a conducive environment for learning.
Get tickets to the Ohana Games.