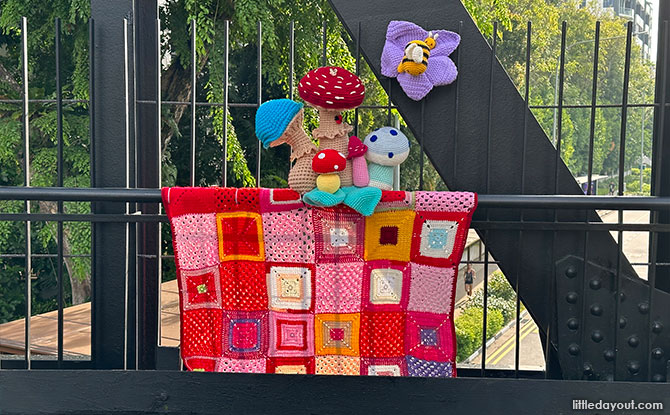 Those who pass by the truss bridge at Bukit Timah will find it decorated with colourful yarn art. The artwork Chill, Enjoy the Little Things is part of Lean on Me, a mental well-being initiative organised by the People's Association.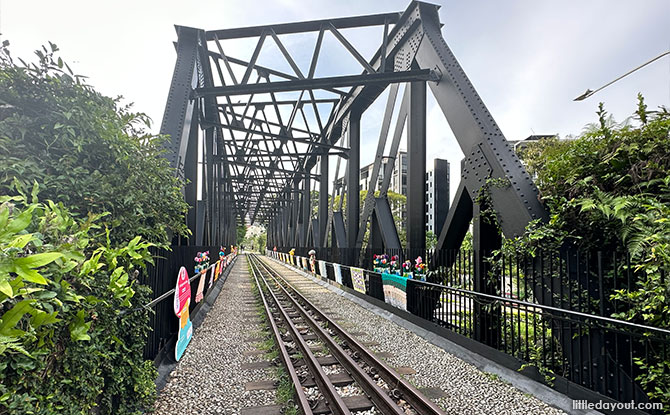 Lean On Me is a mental well-being initiative taking place across Holland-Bukit timah GRC and Bukit Panjang SMC. It aims to create a caring neighbourhood where well-being is prioritised and openly talked about, reminding everyone that they not alone on their journey.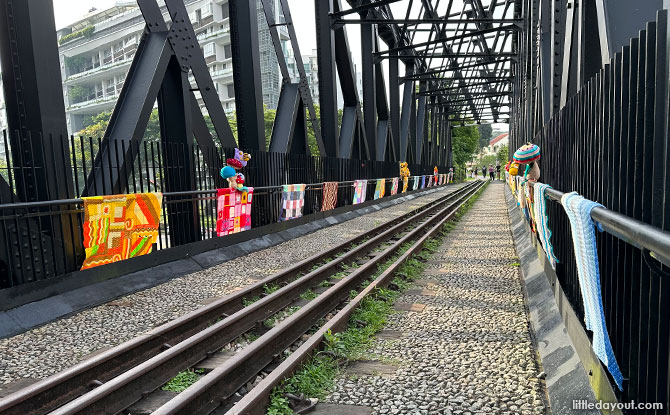 ---
-- Story continues below --
The crochet artwork at the Bukit Timah Truss Bridge is by Yarnbombing SG, a community that turns yarn into art that inspires viewers to think, "Why didn't I think of doing this?"
---
Chill, Enjoy the Little Things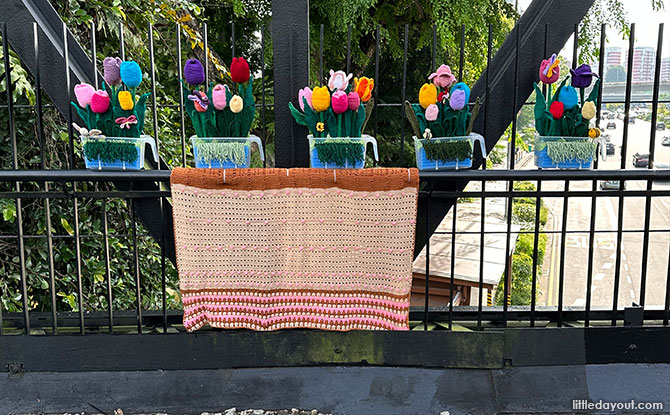 Chill, Enjoy the Little Things is inspired by patchwork blankets that children receive from their grandparents.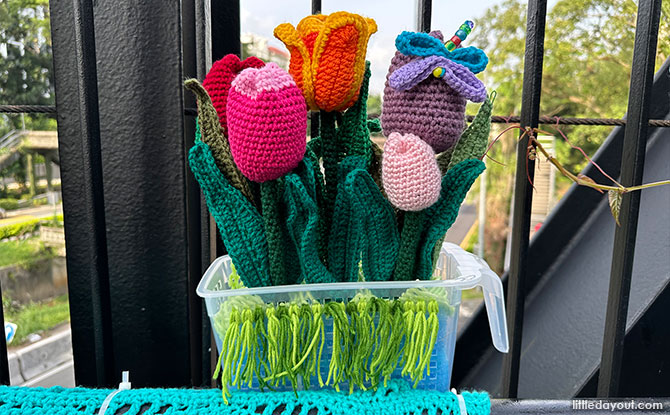 In addition to yarn blankets, there are also beautifully crocheted flowers that are placed in little plastic "planter boxes". The colour yarn art softens up the hard steel of the truss bridge.
The colours of the installation symbolises secure relationships and safe spaces. It does evoke happy memories of the warmth and hopefulness of childhood.
The art installation at Bukit Timah Truss Bridge reminds us of one of our favourite quotes, the one by Kurt Vonnegut Jr. that goes, "Enjoy the little things in life because one day you'll look back and realize they were the big things."
If you are stopping by the Bukit Timah Truss Bridge, you may also wish to visit the bird murals just a short distance away.