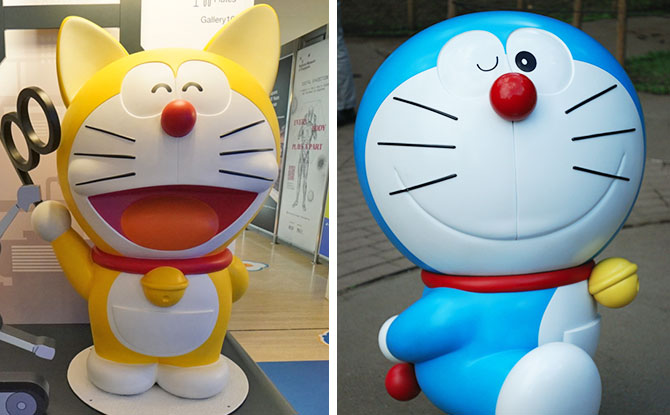 Doraemon, the yellow robot cat that starred in the Japanese animated television series of the same name, turned half a century old in 2020. Here's how the beloved Japanese animated character came about, turning from yellow originally to blue.
---
Doraemon's Origins
According to the lore, Doraemon was created on Sept 3, 2112. Originally yellow, the robot cat's story began when he 'lost' his ears.
One day after a clay maker, Sewashi-san, instructed his robot mouse to bite a part of Doraemon's clay ears in order to sculpt a three-dimensional effect on the clay model of the robot cat.
---
-- Story continues below --
However, the mouse robot misinterpreted Sewashi-san's instructions. Unfortunately, the mouse robot ended up eating one of Doraemon's ears.
Since that incident, Doraemon has been fearful of mice.
To add to the mayhem, the situation took a turn for the worst when Doraemon was rushed to the Robot Hospital. In a comedy of errors, he had his ears accidentally removed by the doctor.
---
Doaremon Turns from Yellow to Blue
The origin story of Doraemon continues with his lover, Noramyako, a robot cat, seeing his missing ears.
Noramyako was rather tickled by Doraemon's missing ears. This saddened him.He tried to cheer himself up by drinking the happiness drug, but he mistakenly drank the sadness drug. The effect of this was that Doraemon ended up feeling sad for three days and three nights long.
His incessant crying also resulted in the fading of the colour of his body. He turned from yellow to blue and his voice became coarse.
---
Time Travel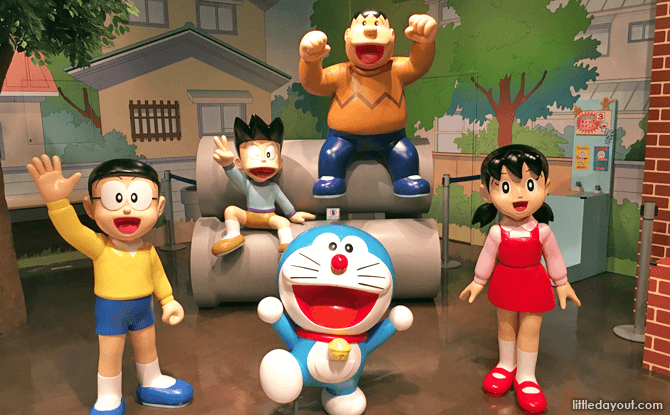 Doraemon travelled backed in time with Sewashi, the great-great-grandchild of Nobita Nobi. He was on a mission to save Nobita from the difficult situations he faced every day.
Doraemon then befriended Nobita and helped him navigate life's challenges by retrieving sophisticated gadgets from his Magic Pocket.
Although he has good intentions, Doraemon's help often ends badly. Nonetheless, his adventures often impart moral values for viewers to learn from.
Doraemon and his adventures have become a well-loved cartoon by many growing up in the 1980s and 1990s. It continues to remain popular till today.