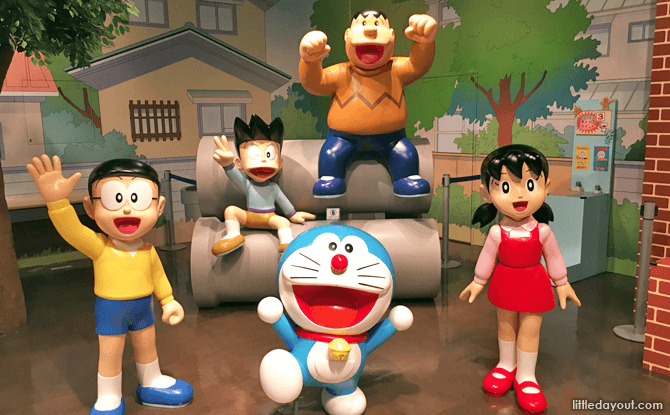 Find yourself with the family and some time to spare at Hokkaido's New Chitose Airport? The Doraemon Waku Waku Sky Park will provide some family entertainment for the little ones.
Found at the kid-friendly "Smile Road" on the third floor of the airport's public area, Doraemon Waku Waku Sky Park is an entertainment zone with six sections. These are the Park Zone, Kids Zone, Library, Workshop, Café and Amusement Zone.
Based on the characters from the Japanese manga series by Fujiko F. Fujio, the Doraemon themed attraction features the blue robotic cat with no ears but plenty of friends. Doraemon was sent back from the 22nd Century to help a boy named Nobi Nobita.
---
Doraemon Park Zone
The Park Zone at Doraemon Waku Waku Sky Park is ticketed. Admission costs 800 yen for adults, 500 yen for teens, 400 yen for children, and free for those two and under. Tickets can be purchased from a vending machine by the entrance.
---
-- Story continues below --
Inside, the Doraemon Park Zone is divided into two areas.
The first area has various Doraemon-themed exhibits such as a side-by-side maze, interactive projections and photo opportunities with Doraemon characters.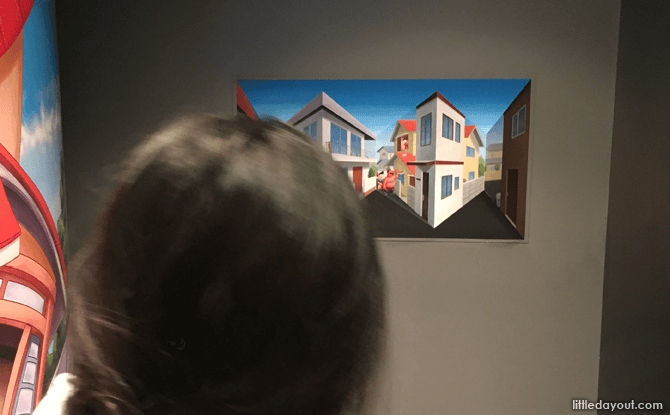 The next section of the Doraemon Park Zone is filled with "trick eye" and optical illusion exhibits based on Doraemon storylines and characters. Kids will have plenty of fun striking up their best pose around the exhibits.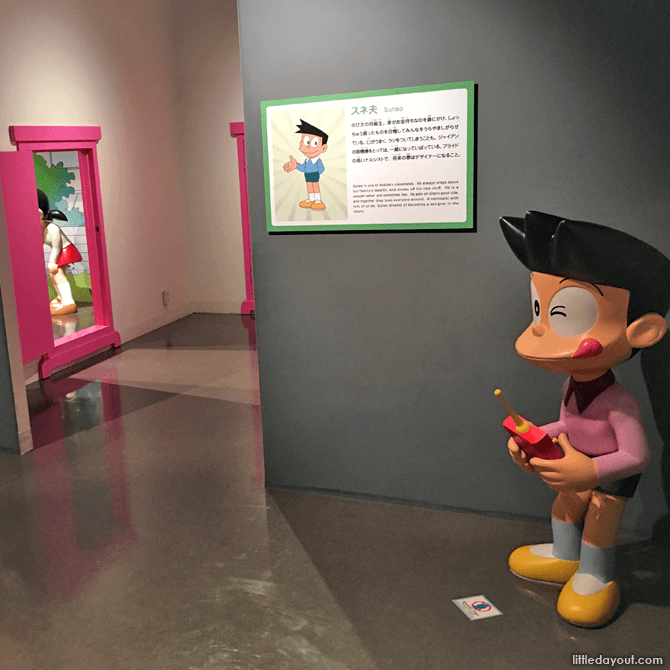 Through the exhibits, visitors also get introduced to Doraemon characters like Suneo, Nobita's classmate, and story elements such as the pink Anywhere Door which instantly transports a person from one place to another.
You may even have the chance to meet Doraemon in person too.
Allocate about half-an-hour to go through the Park Zone.
---
Doraemon Kids Zone
The Kids Zone at Doraemon Waku Waku Sky Park is a free play area at Hokkaido's New Chitose Airport for children aged six and under.
The centrepiece of the indoor playground is a huge dorayaki (red bean pancake) that kids can climb up and slide down. There are also other climbing areas around the kid's zone.
---
Amusement Zone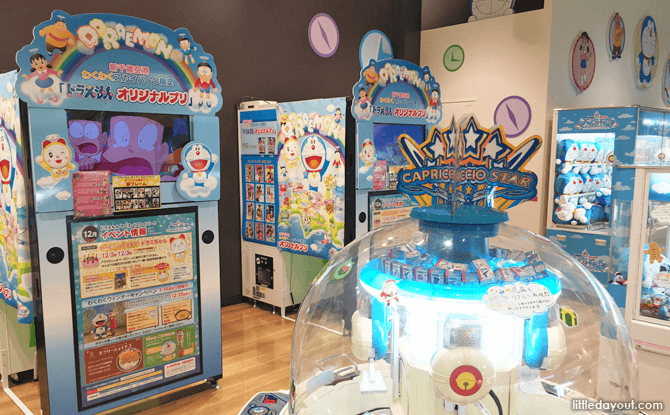 Found beside the entrance to the Park Zone, the Amusement Zone is where you can try your hand at a claw machine to win Doraemon merchandise.
If you prefer to purchase your merchandise, you can head to the gift shop instead.
---
Library and Workshop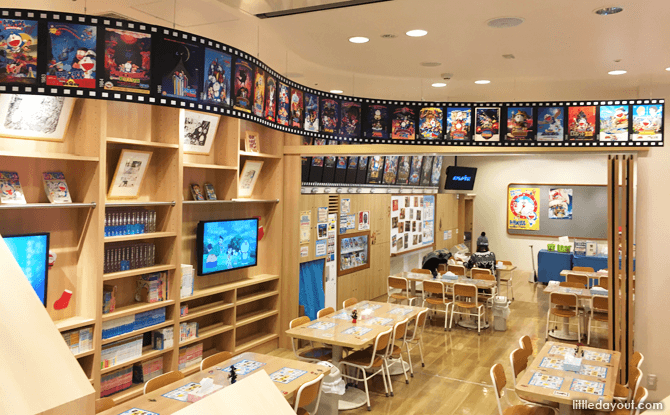 Also within Doraemon Waku Waku Sky Park is a Library and Workshop. The Library holds plenty of Doraemon books and comics in different languages. Doraemon cartoons are also screened.
The workshop conducts craft activities for children.
---
Doraemon Café
Love character cafes? Pop into the Doraemon Café at New Chitose Airport to get a fix of Doraemon-themed food.
---
Japanese Pop Culture
The Doraemon Waku Waku Sky Park is a great place to pass some time at New Chitose Airport with children. Even though Doraemon is very much a part of Japanese pop culture, Doraemon-themed places are less common outside of Japan that its pink counterpart a bow. Therefore, the Doraemon Waku Waku Sky Park presents a good opportunity to see the blue robot cat.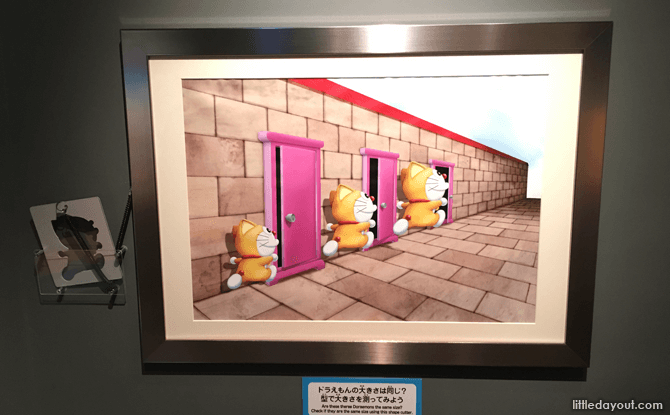 Just be sure to keep an eye on the time if you have to catch a flight! If not, you may end up having to take the Anywhere Door instead.
---
Doraemon Waku Waku Sky Park
Location: New Chitose Airport, Hokkaido, Japan, Domestic Terminal Building, Public Area, Level 3