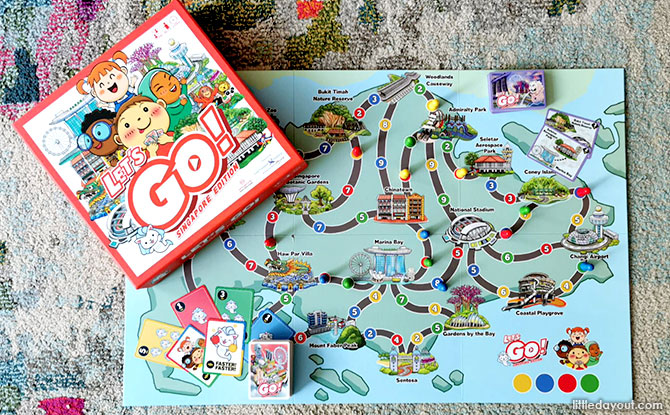 A game about attractions in Singapore and tests math and critical thinking skills at the same time? Let's Go Singapore! is a Singapore-themed board game perfect for children 4 and above to learn more about their country and practise strategising!
---
Let's Go Singapore! Board Game: Game Play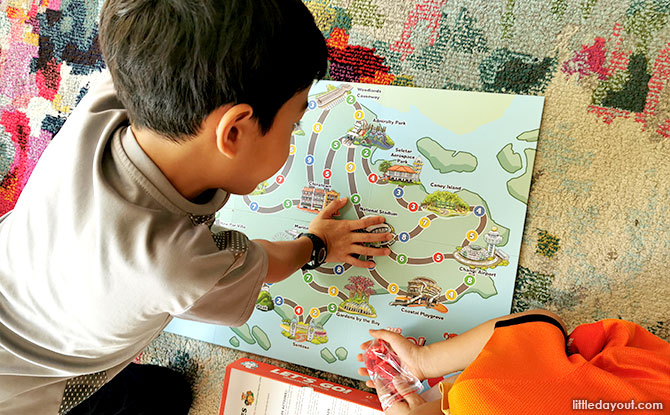 This game is like simplified version of Ticket to Ride – Singapore style.
The objective is simple – get eight points by connecting various destinations!
---
-- Story continues below --
Simply use the right colour and combination of numbers from the Journey Cards to connect the attractions. Discard or collection Destination Cards to meet your target of eight points!
Of course, the play isn't so straightforward with everyone competing to connect attractions.
Every path has two spots, you just need to "chope" one spot to gain access to the route in between attractions! However, if the route is blocked, the player will need to find an alternative route or take a different destination card.
For the older ones, there is another level of complexity.
Cards like "Faster Faster" and "Shortcut" can be used but the number of points to win increases to 12. A complete set of the rules for Let's Go Singapore! can be found here.
---
Let's Go Singapore! Review: Child-friendly, Easy Game to Learn
We liked how the game was quick to learn and easy to setup.
The game board consists of the map with various attractions such as Gardens by the Bay, Seletar Aerospace Park, Haw Par Villa connected by various routes.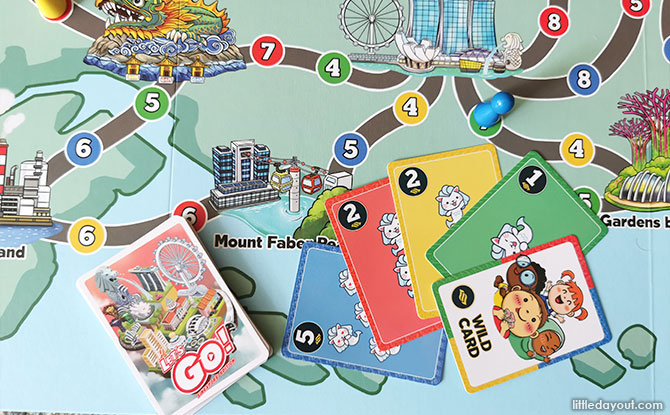 Players are represented by colours, this is quite straightforward and visually clear especially for younger children.
There are only two kinds of cards – Journey cards and Destination cards.
Since barriers to play are low, this makes it the perfect family game! The younger children might need help in calculating the numbers needed to "chope" a spot, but this is also a good opportunity to practise arithmetic skills.
---
Fun for Families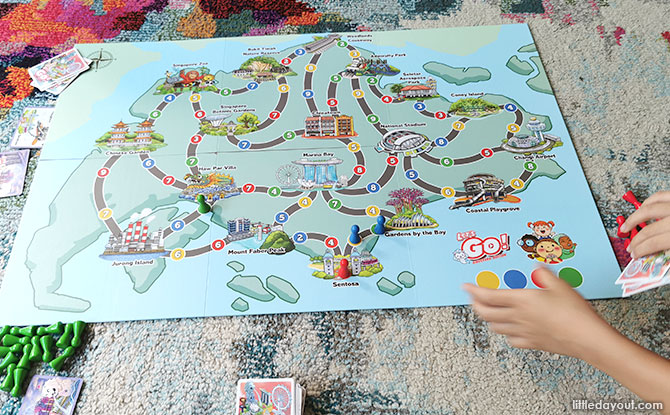 We tried the game with an 8-year-old, 9-year-old and 11-year-old. They all loved the game as it was fast-paced and satisfying connecting routes.
In addition, it encourages them to strategise and plan ahead which makes it more challenging.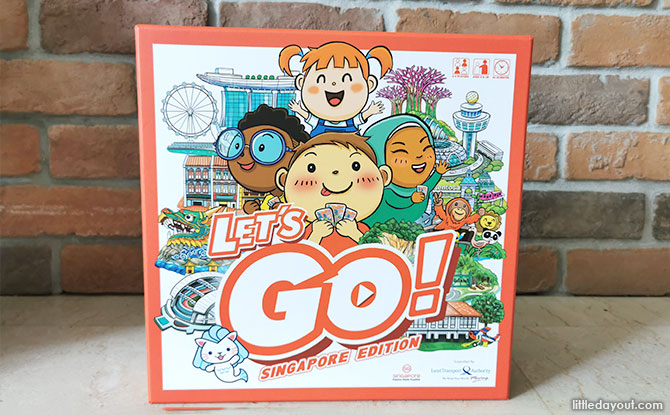 Let's Go Singapore! would be a suitable game for families with preschoolers to primary-schoolers. It is usually tricky to find a game that is apt for a wider age range yet this game meets occupies the middle ground of being simple yet stimulating.
The board game also features an illustrated version of the Merlion – Merli. It could be a wonderful souvenir for locals living abroad or visitors from overseas.
To get your own copy of Let's Go Singapore!, head to this site.