Follow legendary glowing tikis along an enlightening trail "The Sea of Tiki", and befriend the tropics' most fascinating marine animals and the dramatic conclusion at a volcano that will make for great shareable moments!
There are plenty of photo opportunities for one to snap photos to commemorate the occasion. If you're in luck, you'll get to see the tiki warriors – dutiful protectors of the seas – feed S.E.A. Aquarium's marine animals in a dazzling spectacle.
Plus, watch out for surprise appearances by S.E.A. Aquarium's manta ray mascots who will be in adorable island outfits!
---
The Sea of Tiki – S.E.A. Aquarium
Tropical Trail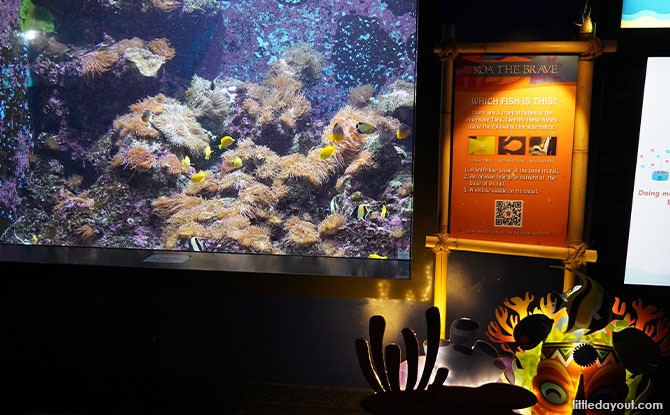 Be the hero in an epic adventure! Let legendary tikis guide you along as you meet some fascinating tropical marine animals such as the intelligent reef manta ray and the stealthy slingjaw wrasse. Find a variety of species that are native to Hawaii too. Meet the unique epaulette sharks that can "walk" on land at the Discovery Pool and end your journey at the majestic volcano as it comes alive with awesome light and sound effects.
---
Tiki Warrior Dive Feed
Making its return after a hiatus, the fan-favourite dive feeding session will resume at the iconic Open Ocean Habitat, which houses one of the world's largest viewing panels.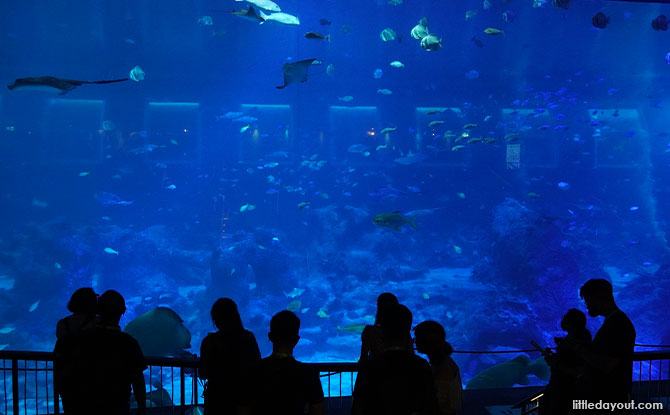 Enjoy theThe Tiki Warrior Dive Feed, where aquarists don colourful garlands and tropical grass skirts and swim along more than 40,000 marine animals across 120 species – including the zebra shark, white-spotted eagle ray and giant grouper. See the Tiki Warriors hand-feed the various marine creatures during this visual spectacle.
---
Manta Ray Mascots
Expected the unexpected! While on your underwater journey, look out for appearances by any one of S.E.A. Aquarium's three manta ray mascots. Decked out in adorable, colourful island costumes while on your journey, this will be an especially exciting event for children as they meet the adorable manta rays during the manta ray mascot meet-and-greet session!
13 March to 11 May 2021