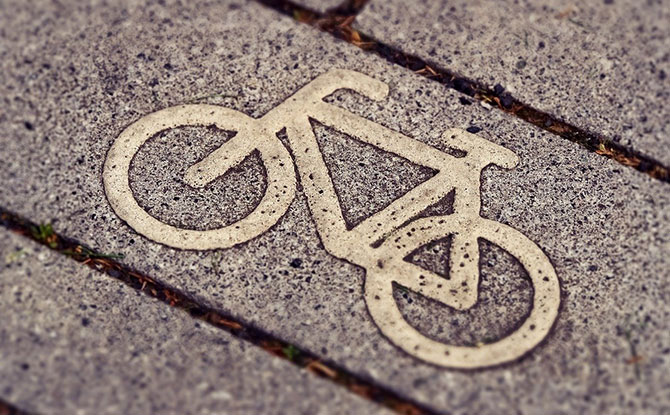 If you're looking for a good spot to cycle, try the first town in Singapore to have a dedicated cycling path back in 2010 – Tampines. One of the hubs of the east, Tampines has many key amenities and different Tampines cycling routes for cyclists of different levels.
Here are three Tampines cycling routes (or at least starting from Tampines) at three different levels of difficulty.
---
Beginners: Tampines Eco Green to Tampines Mall
This route is a simplified route taken from the Eastern Coastal Loop and is good for riders who wish to extend their cycling route beyond the park closet to their home. The starting point is Tampines Eco Green, an eco-friendly park filled with flora and fauna, as well as a place for nature recreation.
---
-- Story continues below --
If you wish to explore the park and its rich biodiversity, push your bike along the trail or leave them at the designated parking spots nearby as no cycling is allowed in the park, after which you can hop back on to your bike and head south.
Head towards Sun Plaza Park, a great place to visit with the kids as it has a Sense Discovery Garden. You can also hunt around the park for the Tempines tree, the tree from which Tampines gets its name.
End off your cycling trip at one of the many malls in Tampines such as Tampines Mall, Century Square or Tampines One. Another place that is a stone's throw away is Tampines Hub which has lots of facilities and eateries.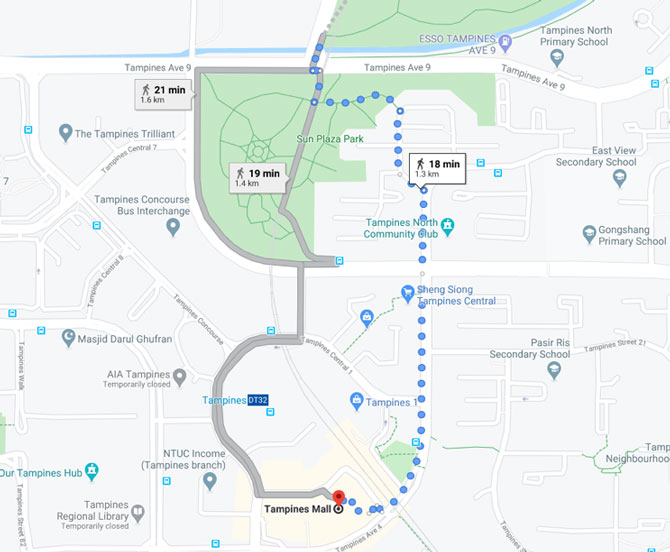 Starting Point: Tampines Eco Green
Distance: 1.3 km
Estimate Time (Non-Stop): 10 mins
---
Intermediate: Tampines East MRT to Tampines West MRT
This route follows the cycling path in Tampines from the east side of Tampines to the west. Start at Tampines East MRT station and prepare for a bike ride through some of the landmarks in Tampines East. Cycle along Tampines St 33 and past Tampines East Community Centre where they offer a large variety of activities and classes. There are also coffee shops along this Tampines cycling route for you to grab a drink.
Cycle through Festival Park, a recreational area that many residents in Tampines will gather and celebrate special holidays together as a community. After which, you can also cycle to Tampines Community Plaza, a small community area that is near the three large malls of Tampines.
From there, carry on along this Tampines cycling route by proceeding along Tampines Ave 4 towards Tampines West MRT station. This side of Tampines is where many institutions such as schools and churches are located. End off near Safra Tampines and Temasek Polytechnic or head over to one of the hidden gems in Tampines: the Tampines Green Forest Playground. If you'd like to give one hurrah in your bike ride, head towards Bedok Reservoir which is just a stone's throw away.
Starting Point: Tampines East MRT
Distance: 4.0 km
Estimate Time (Non-Stop): 40 mins
---
Advanced: Tampines Eco Green to Coney Island Park
For those feeling a little more energetic and would like to explore different towns, take a trip from Tampines Eco Green towards Punggol and visit the tranquil Coney Island Park.
Start at Tampines Eco Green and make your way towards Pasir Ris Town Park which is located next to the Pasir Ris Sports Centre and Swimming Pool. Then head on the Park Connector Network (PCN) along Pasir Ris Drive 3. You'll pass by a canal and might spot water birds or fishes in there on your lucky day!
This cycling route also allows you to explore Lorong Halus Wetland, with numerous scenic ponds and pavilions to take a break or photo under the beautiful skies. From here, proceed onwards to the Lorong Halus red-coloured bridge that crosses over into Punggol New Town. Try to spot animal residents such as the otters, white-bellied sea eagle or blue-collared kingfishers too!
Continue along the PCN cycle path that runs along the Punggol Promenade Nature Walk.
Enjoy riding beside the coastline, looking across at Coney Island and its casuarina trees. End off at the West Entrance of Coney Island Park where you can visit the mangrove boardwalk or do some bird-spotting.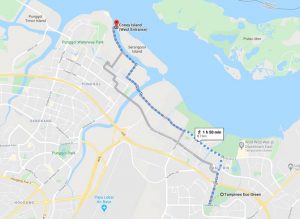 Starting Point: Tampines Eco Green Park
Distance: 7.6 km
Estimate Time (Non-Stop): 30 to 60mins
---
Bonus – Epic: Tampines to Gardens by the Bay & the CBD
Here is one more additional challenge for those who are adventurous enough to hop across half the island of Singapore. Get into the saddle and cycle from Tampines to the beautiful Marina Barrage and Marina Bay area.
From Tampines Central Park, head out onto Tampines Street 82. Cross over safely and turn right onto Tampines Ave 4, staying on the footpath all the time.
Cross straight over at the junction with Tampines Ave 1 and head onto Bedok Reservoir Road.
After passing Jalan Lembah Bedok, you will then enter the Bedok PCN on your left. From there, cycle along the PCN where you will cross over the Pan Island Expressway (PIE) and Bedok North Ave 4.
Travel along until you reach to Upper Changi Road East, just after passing the JML Singapore (Home Improvement Store) on your left. Turn right to ride along Upper Changi Road, then turn left onto Bedok Road.
Head straight down Bedok Road till you come to a right-angle right bend where the road joins with Upper East Coast Road. Continue along Upper East Road, passing Bedok Camp and the Upper East Coast Bus Terminal, then turn left onto the small road leading to the Laguna National Driving Range.
At Laguna, the Bedok PCN resumes and will bring you to an underpass that crosses over to East Coast Park. Upon arrival to East Coast Park, turn right and travel across the entire East Coast Beach till you come to Gardens by the Bay East.
From there, turn left down and head down the Bay East Garden towards Marina Barrage. After crossing over the Barrage, turn right towards Gardens by the Bay and take in the wonderful photo-worthy shots of the CBD skyline and the entire Bay area! You have arrived!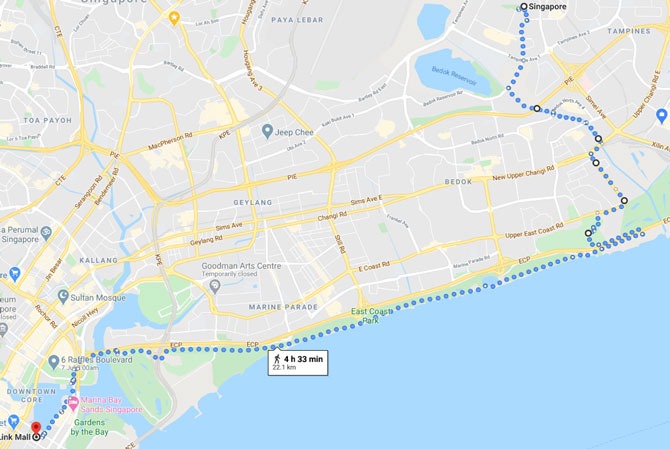 Starting Point: Tampines Central Park
Distance: 22 km
Estimate Time (Non-Stop): 90 to 180 mins
This story contains affiliate links. This means we earn a small fee if you purchase something through a link from our website. There is no additional cost to you. This helps to support Little Day Out and keeps us going.