Ever wondered about the view at the top of Gardens by the Bay's iconic Supertrees? Now you can find out at the Supertree Observatory at Supertree Grove.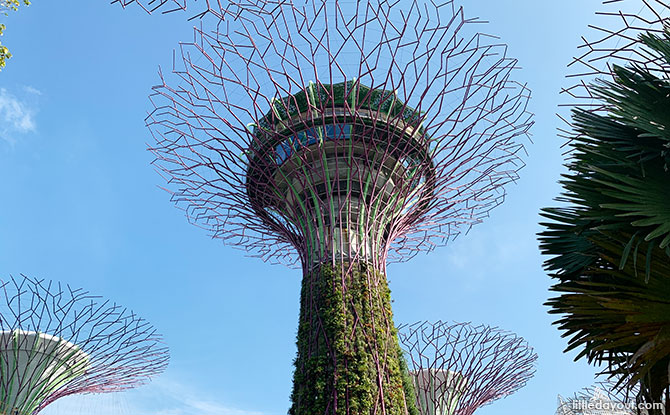 Before the opening of the Supertree Observatory on 27 December 2019, the OCBC Skyway provided the best way to get up close to the massive structures at Supertree Grove.
The new observatory allows you to get inside one of the Supertrees – in fact, it is located at the largest of the Supertrees at Supertree Grove.
---
-- Story continues below --
---
To the Top
Purchase entry tickets at a ticketing counter at the base of the Supertree before entering to queue for the lift that will take you up to the observation deck.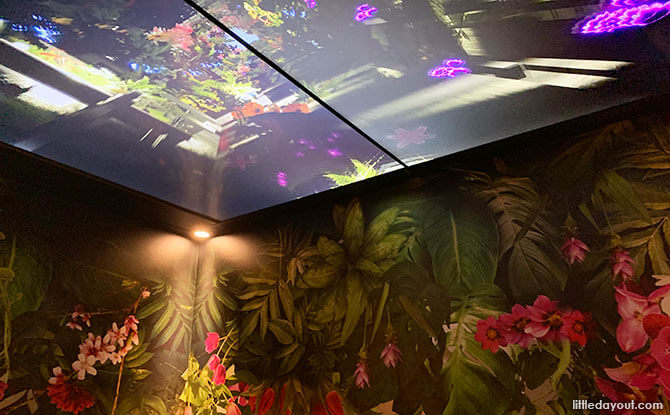 The lift features a multimedia presentation on the ceiling which helps to visualise what it would be like to zip upwards through the trunk of the Supertree.
---
Panoramic View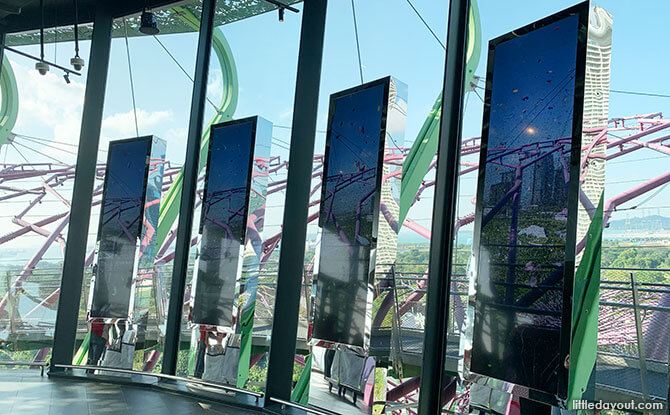 The observation deck consists of an indoor viewing area with full-height glass windows.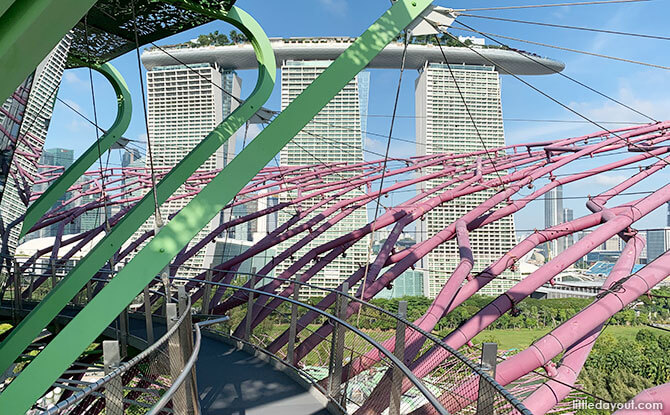 An outdoor walkway wraps 360 degrees around the Supertree.
You can peer down at the OCBC Skywalk below.
Signboards located along the outdoor walkway provide snippets of information about the surrounding area and buildings.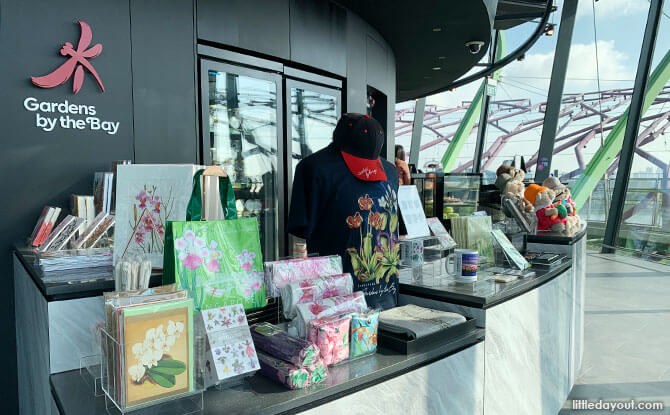 The indoor area also has a gift shop and café.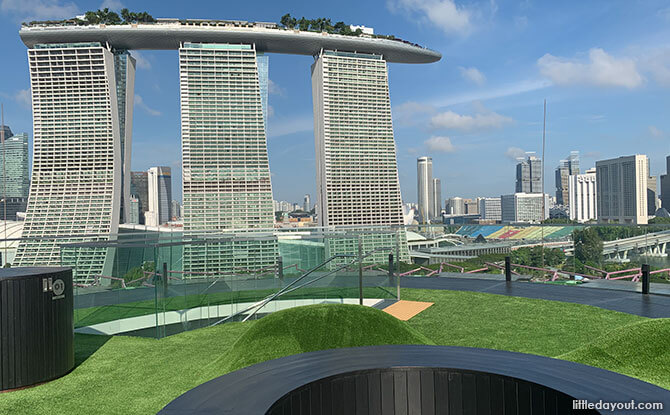 A flight of stairs leads up to the open-air rooftop deck. From the very top of the Supertree, above its canopy, you can enjoy unobstructed all-round views, 50 metres above the ground.
---
Supertree Observatory Mobile App
Complementing the Supertree Observatory experience is a mobile app.
Use the app's augmented reality feature to learn about the various buildings in the skyline.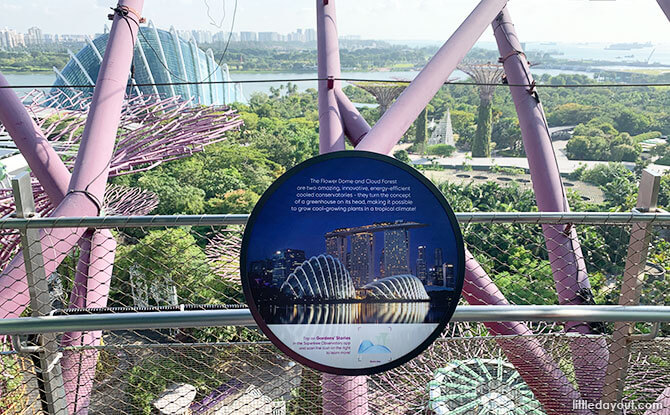 The mobile app can also be used to scan QR codes to learn about Gardens by the Bay's landmarks. It also incorporates a game to build your own Supertree.
The Supertree Observatory was previously the IndoChine restaurant, which vacated the premises in April 2019.
---
Supertree Observatory, Gardens by the Bay
Where: Supertree Grove
Opening hours: 9 am to 9 pm, last admission at 8.30 pm
Admission prices:
Standard – Adult – $14, Child – $10
Singapore Resident Rate – Adult – $10, Senior or Child – $6