Starbucks has launched two new Frappuccino blended drinks to celebrate the iconic beverage's 25th anniversary – pretty the Fantasy Tail Frappuccino and decadent Choco-choco Nutty Frappuccino.
Part of the Starbuck's offerings for the summer season, the two new Frappuccino beverages are designed to tempt die-hard Frap-lovers.
Fantasy Tail Frappuccino
The new Fantasy Tail Frappuccino blended beverage is a fruity blend of sweet red dragon fruit, mango and fluffy whipped cream. The drink's party piece is a pink chocolate tail that makes it look as if a mermaid has just dived into the pink drink. A dusting of sapphire blueberry sugar gives it a glittery, magical finish.
Starbucks has also introduced a colourful Mermaid Cheesecake which pairs perfectly with the Fantasy Tail Frappuccino. Be sure to take a pic before tucking in.
Choco-choco Nutty Frappuccino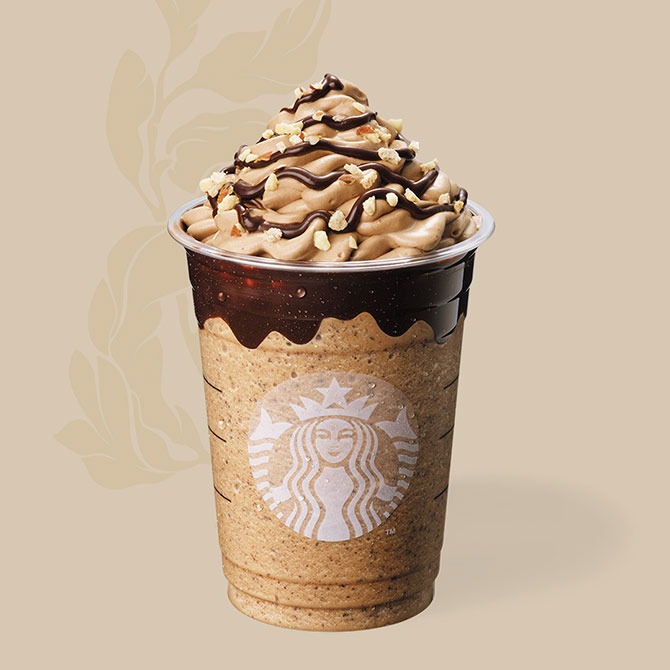 For the chocolate-lover, there is a new Choco-choco Nutty Frappuccino blended beverage. It is made with Starbuck's signature Frappuccino Roast blended with rich chocolatey hazelnut sauce. The Frappuccino is topped with mocha whipped cream and a sprinkling of almond crunch, adding to the textural flavours of the drink.
Starbuck's drinks can either be ordered in store or by placing order ahead using the Starbucks App's Mobile Order and Pay feature.
Starbucks Merchandise Goes Online at Flagship e-Commerce Store
Starbucks will also be launching its store on Lazada's LazMall.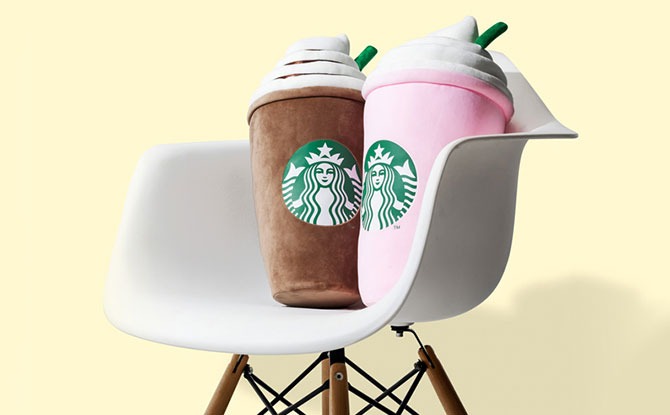 Look out for cuddly Frappuccino Cushions …
… as well as fashionable merch like the new Starbucks X Herschel Supply Collection.
Starbuck's Flagship eCommerce Store will be available from noon, 15 June 2020.