Häagen-Dazs is introducing a trio of new fruity ice cream flavours – Raspberry Stickbar, Cantaloupe Melon Ice Cream and Mango & Cream Ice Cream.
The new Häagen-Dazs flavours are made with 100% real cream and milk from France and Belgium. It is blended with real fruits and free from preservatives and artificial ingredients.
Häagen-Dazs' New Summer Flavours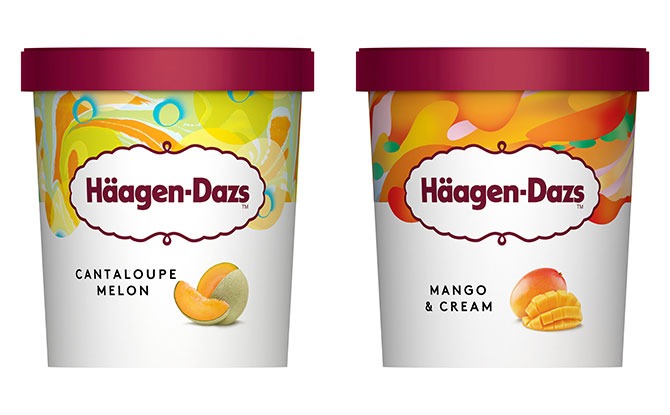 The new Raspberry Stick bar blends the tartness of handpicked raspberries with ice cream. Bite into white chocolate coating sprinkled with raspberry pieces.
Cantaloupe Melon uses melon pieces to add texture and taste to creamy Häagen-Dazs ice cream.
Mango & Cream Ice Cream blends smooth ice cream with mango puree and delicate fruit pieces.
Don't Hold Back – Games and Activities
To mark the launch of its new summer flavours, Häagen-Dazs has a series of activities lined up under its "Don't Hold Back" campaign, which ice-cream lovers can do at home.
Play a "Don't Hold Back" filter game and stand to win prizes and vouchers. Try a new Tik Tok dance challenge or download some Häagen-Dazs-themed Instagram stickers.
The new Häagen-Dazs flavours are available at $14.45 for a pint, $5.50 for a mini cup and stick bars at $5.90 each.
The Mango & Cream Ice Cream and Raspberry Stickbar will be available for a limited time only.