[Update: The Singapore Pinacotheque de Paris has closed.]
Art lovers now get to tread through the same corridors where British military offers once stomped at the newly opened Singapore Pinacotheque de Paris at Fort Canning Park.
Originally built for the British army, the present-day Fort Canning Arts Centre has been given new life and transformed into a sleek, modern museum, the Singapore Pinacotheque de Paris.
The museum aims to make art history accessible to the public through expertly-curated exhibitions and art programmes. It is the first international branch of the Pinacotheque de Paris.
---
-- Story continues below --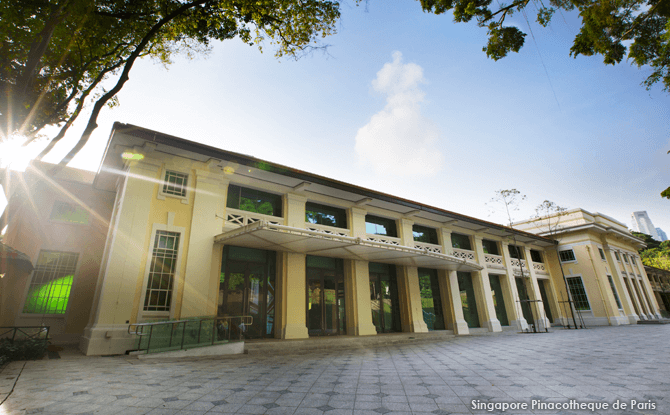 The museum comprises of three exhibition spaces, two of which are ticketed and the last one freely accessible.
At the Collections Gallery, a collection of 40 works of art, mainly sourced from private collections, will be on permanent display. These include works by Picasso, Monet and Pollock amongst others. Western and Southeast Asian Tribal Art are juxtaposed side-by-side, highlighting museum founder Marc Restellini's perspective of the art works' shared focus in Primitivism.
At the free-access Heritage Gallery, artefacts from around the region are laid out to highlight the history and peoples of Southeast Asia.
Heritage Gallery Curator Bruce Carpenter explaining how he put the Heritage Gallery display together.
The largest gallery at Singapore Pinacotheque de Paris is the second floor Features Gallery. This gallery hosts temporary exhibitions and opens with The Myth of Cleopatra from 30 May to 11 October 2015. Close to 200 artefacts and artworks including frescos from Pompeii, an Egyptian sarcophagus and resplendent costumes from Cleopatra movies from more modern times, are on display.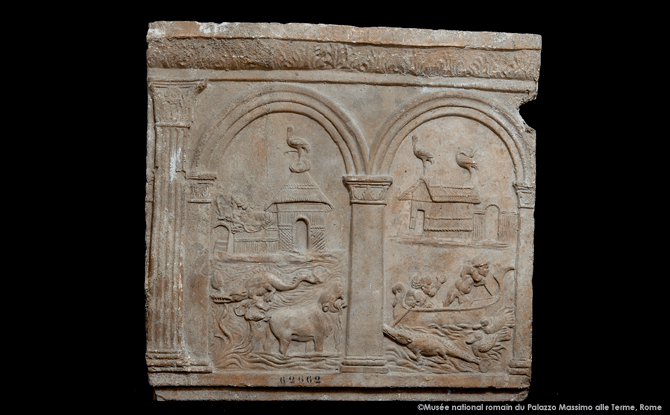 Employing technology to enhance the visitor experience, a Singapore Pinacotheque de Paris mobile application is available for both Android and iOS platforms. This works with sensors placed near the artworks to make it possible for visitors to get access to multimedia information within the exhibition.
There is also an Interactive Wall where visitors can interact with Pinacoto the chameleon, an interactive mascot to learn more about the artworks on display.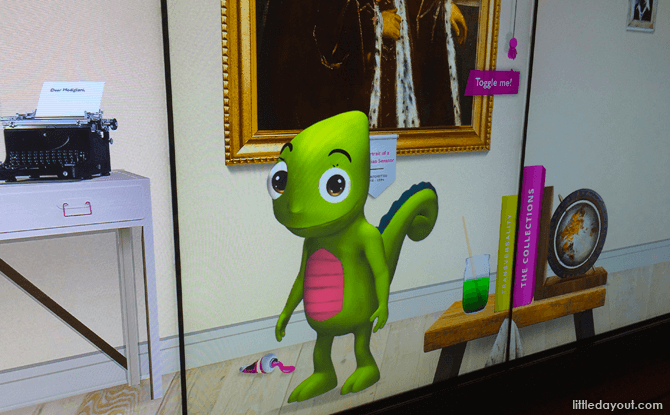 Singapore Pinacotheque de Paris also runs The Art Academy which offers classes for both children and adults based on the collections on display.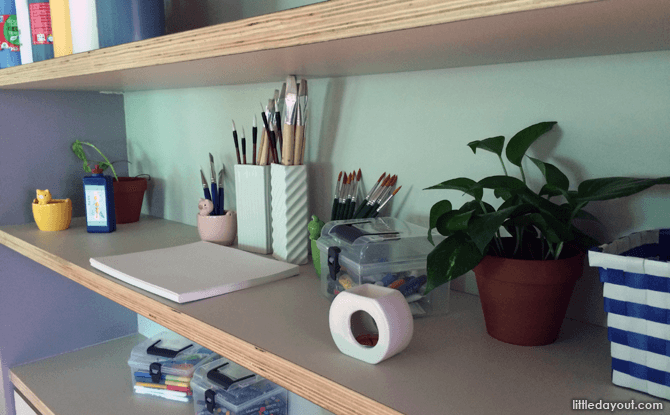 Around the Fort Canning Arts Centre, visitors also have free access to two corridors overlooking Fort Canning Green, the Graffiti Walk and the Garden Walk.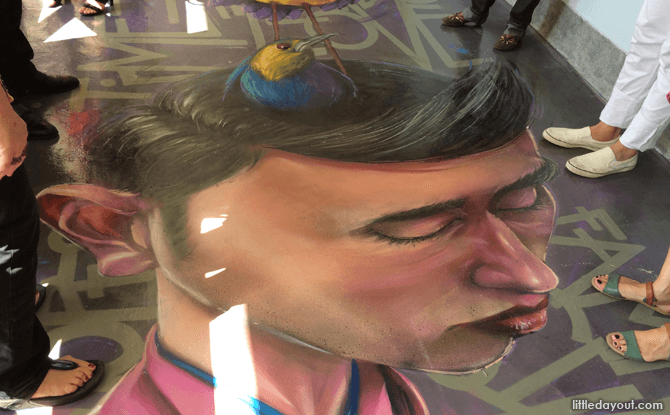 Singapore Pinacotheque de Paris
5 Cox Terrace
Signaproe 179620
www.pinacotheque.com.sg
Opening Hours: 10 am to 7.30 pm