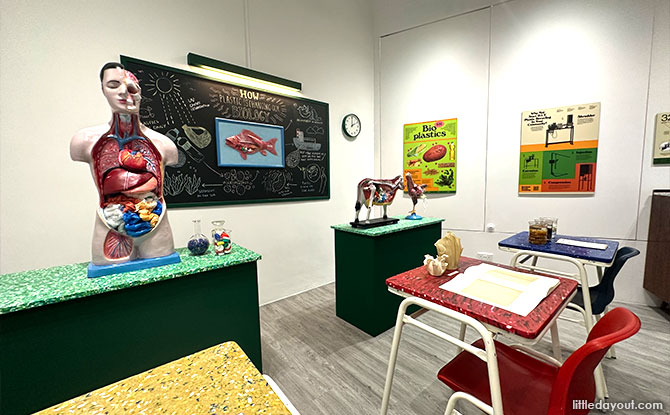 Class is in session at School of Tomorrow, an immersive exhibition that presents the topic of sustainability in a refreshing new way at the Selegie Arts Centre.
The School of Tomorrow takes over three floors of the art centre, transforming it into different classrooms labelled "biology", "physics", "mathematics", "social studies" and more.
There is even a "sick bay".
---
School of Tomorrow: For Earth, For Humans, For All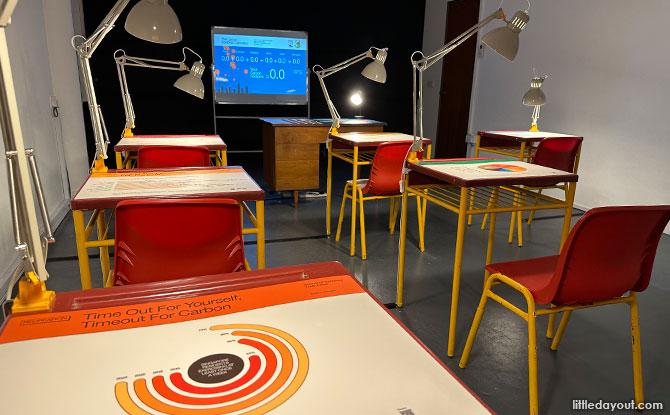 ---
-- Story continues below --
Each of these "classrooms" features an installation that responds to the theme of sustainability by designers from Singapore, Indonesia, Philippines, Thailand, India, South Korea, Australia, Germany, Lithuania and the United Kingdom.
At the first floor, we headed to biology class. This installation dives into the impact that plastics pollution has on the everyone.
While we tend to think of it as a problem that affects marine life and sea creatures, it provides a look at how plastics pollution can even find a way into our food supply and some ways to address the problem.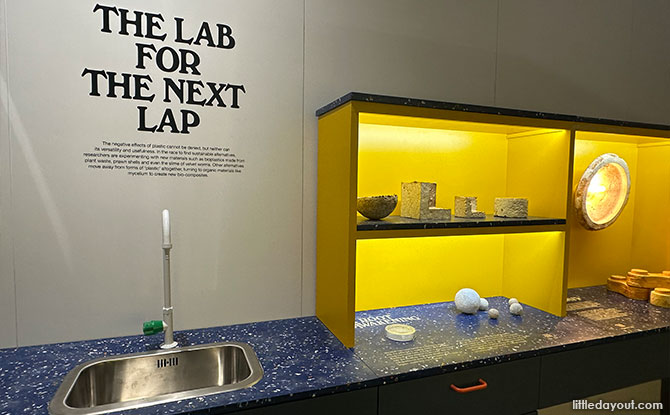 Over at the Science Lab, there is more information about biodegradable alternatives to plastics, such as the creation of bioplastic foam from agar and other possibilities.
---
Exploring More Environmental and Sustainability Issues
The second floor is where the mathematics, chemistry and social studies classrooms are located.
Even if you don't like any of these subjects, you will still find the installations interesting.
For example, at the chemistry class, you can learn more about local efforts to recycle and upcycle different types of waste (like dog fur) and turn it into something useful.
The top floor houses the classrooms for geography, home econs and art, along with thh library, bookshop and even the sick bay.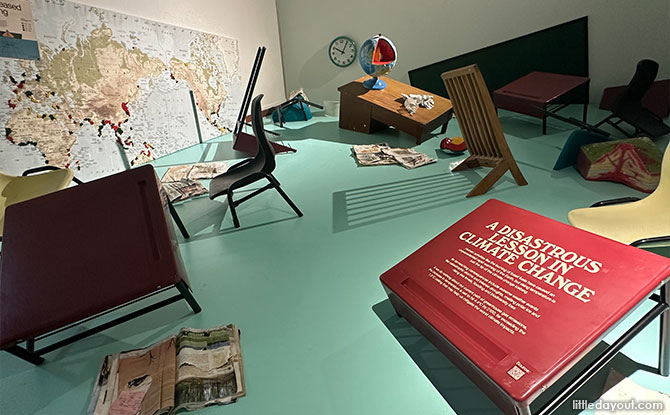 Discover more about the impact of climate change on sea levels.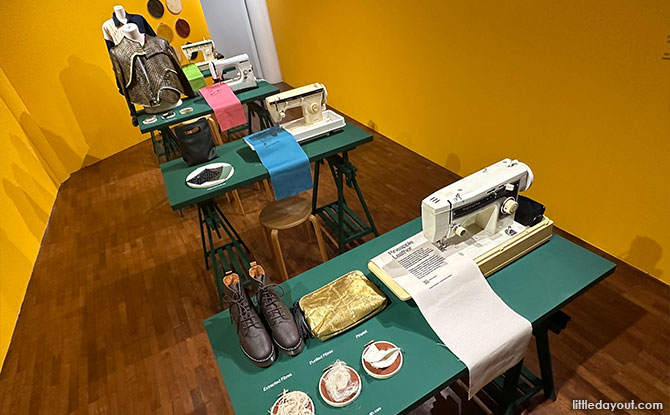 Then explore ways to address the effects that fast fashion is having on our environment.
At the art class, you can get hands-on and try painting using nature-based paints that can even be made at home.
Be sure to pop into the sick bay to see who is feeling poorly.
---
Visiting School of Tomorrow at Selegie Arts Centre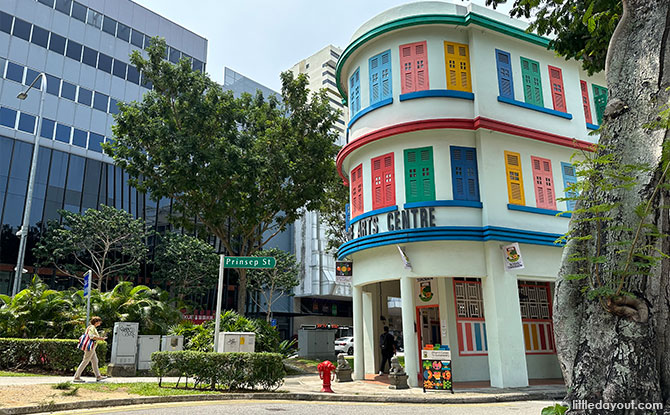 School of Tomorrow is an exhibition curated by Pann Lim of Kinetic Singapore, an independent creative agency.
It is now on till 1 October 2023, 12 pm to 8 pm at Selegie Arts Centre, 30 Selegie Road. Admission is free.
Get more details about School of Tomorrow here.