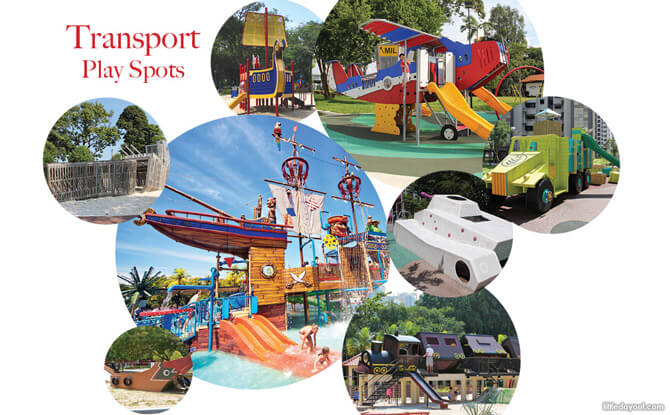 Have fun and zoom in on these transport themed playgrounds that dot our little isle! Some of these fun spots reflect the heritage of the area, like the Sembawang Battleship playground, Military Truck and Tank Playgrounds at Choa Chu Kang and Aeroplane playground at The Oval @ Seletar Aerospace Park, others simply provide a fun place for kids to be kids.
Transport Themed Playgrounds in Singapore
Aeroplane Playground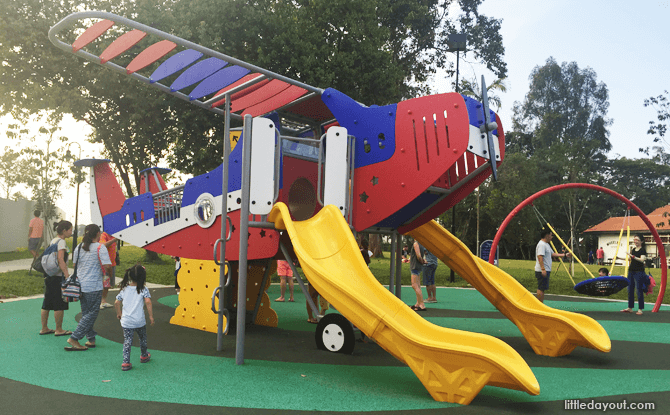 The Oval @ Seletar Aerospace Park
This brightly-coloured playground at The Oval will have kids pretending they are pilots getting ready to take to the skies. Nearby, they can climb an "air traffic control tower" before swooping down to the ground in a twirly yellow slide. Everything is aeroplane-themed at this fun playground at The Oval @ Seletar Aerospace Park.
Tilting Train Playground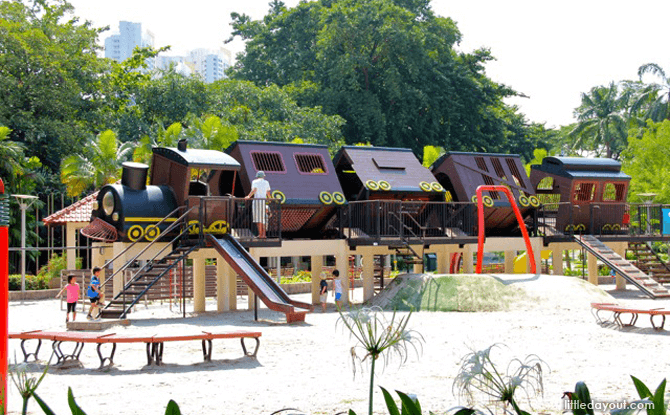 Tiong Bahru Park
This whacky train playground offers oodles of fun for kids. They can venture into the off-kilter carriages or evacuate through one of the slides leading out of the train. The playground also has a zip line and one of the last old-style merry-go-rounds left in Singapore.
Battleship Playground
Sembawang Park
The imposing Battleship Playground at Sembawang Park pays homage to the naval heritage of the area. Monkey up the rigging and zip out from one of the escape hatches along the ship back to the soft sand below.
Tank & Military Truck Playground
Tank Playground
Kim Keat Quad, 815C Chua Chu Kang Avenue 1, Singapore 683815
Military Truck Playground
Kim Keat Mirage, 818B Chua Chu Kang Avenue 1, Singapore 683818
Playing make-believe as soldiers just got a lot more fun with these unique playgrounds designed in the form of an army tank and a big military truck. Kids will charge towards these two playgrounds amidst the new HDB apartments, saluting the military heritage of the area where army camps once stood nearby.
Viking Ship Playground
West Coast Park
West Coast Park's massive playground is fun central for kids. Here, you will find a Viking ship playground, moored in a sandy play area. Board the ship and set a course towards adventure and fun.
Sampan Playground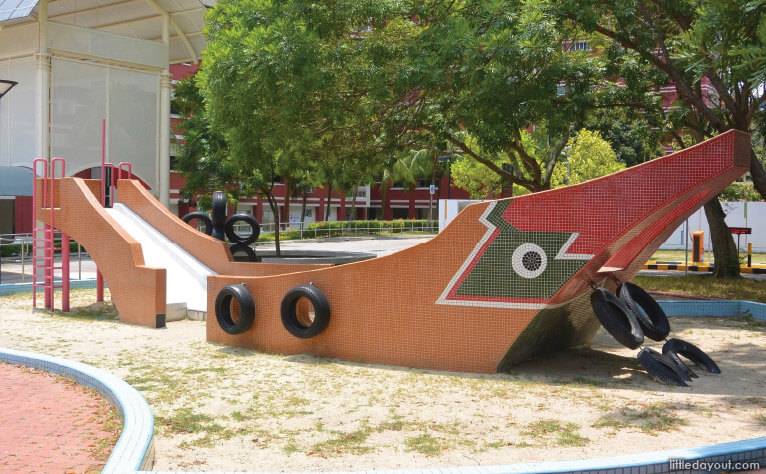 Elias Mall, 625 Elias Road, Singapore 510625
Go old school at this sampan-shaped playground at Pasir Ris. Just like the sampans of old, it has eyes at the bow. Climb aboard using the tyre ladder and slide down the slide at the stern.
Pirate Ship Playground at Palawan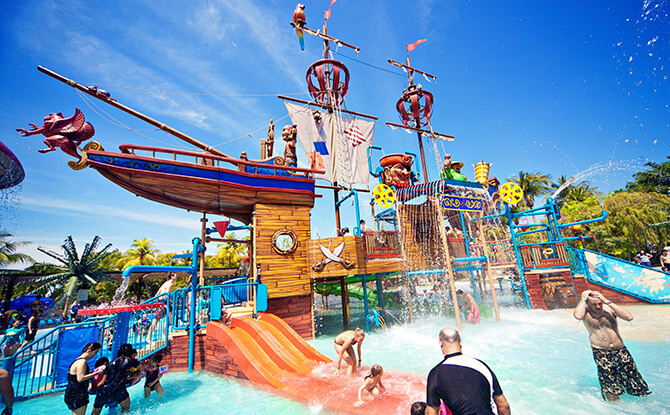 Palawan Beach, Sentosa
The pirate-themed water playground at Sentosa's Palawan Beach is fully loaded with gushing fountains, splashing water and slippery slides. Every couple of minutes, the pirate-head-shaped bucket sends a torrent of water down to the kids eagerly below. A perfect way to cool down with a splash in Singapore's tropical weather.