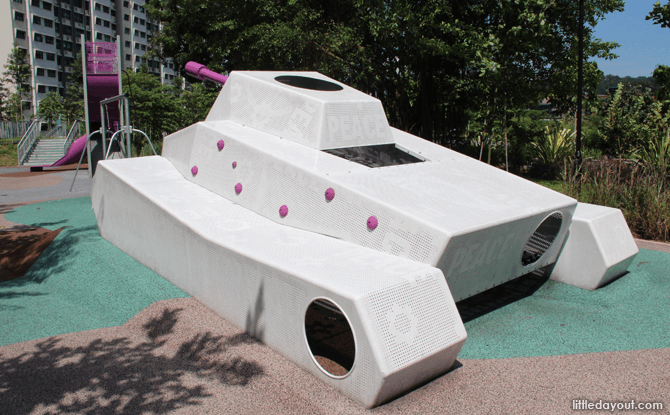 Kids will charge towards the Tank Playground and Truck Playground at Chua Chu Kang once it is in their sights. Found among the new HDB apartments at Keat Hong, these two playgrounds salute the military heritage of the area where army camps once stood nearby.
---
Tank Playground at Keat Hong Quad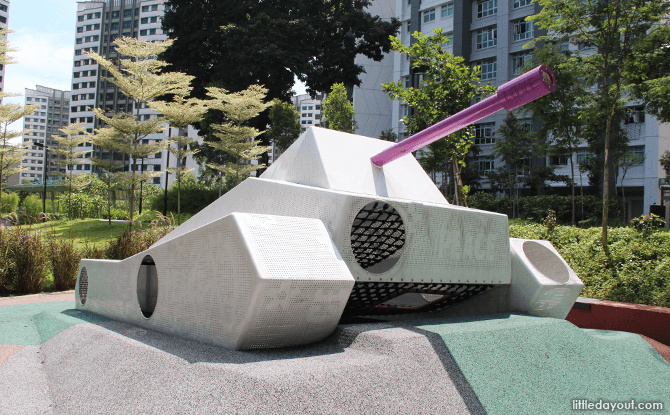 Found at the base of Block 815C at Chao Chu Kang Avenue 1, the playground is dominated by a white tank play structure.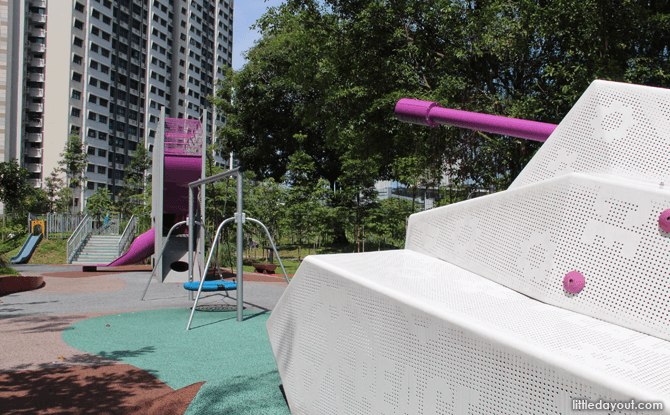 The formidable-looking tank seems to be lumbering across bumpy terrain as it charges toward the other play equipment nearby.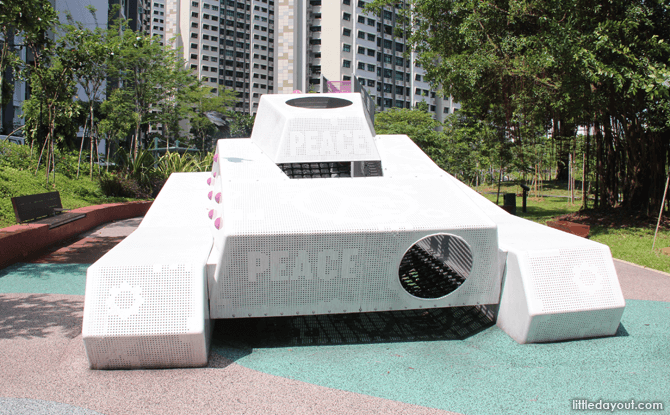 Kids can climb on to the tank from the outside, and climb inside too. There is a "hatch" near the turret where they can pop into the tank and other entryways around the tank.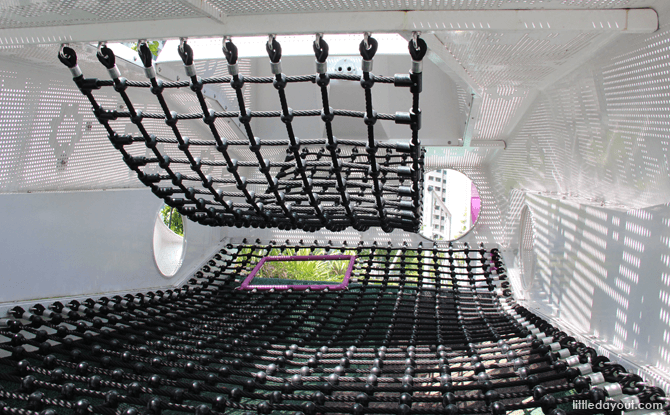 The interior of the tank playground is fitted out with webbing that encourages exploration and a sense of adventure.
Close to the Tank Playground is a vertical playground. This fun play structure lets kids climb up and up. It has a metallic finish and a purple slide for kids to make a quick escape from the top.
---
Truck Playground at Keat Hong Mirage
A short distance away from the Tank Playground is a Military Truck Playground.
Looking more like a WW2 truck than a modern three-tonner, the kids can hop into the driver's seat (left-hand drive) and pretend to steer the truck around.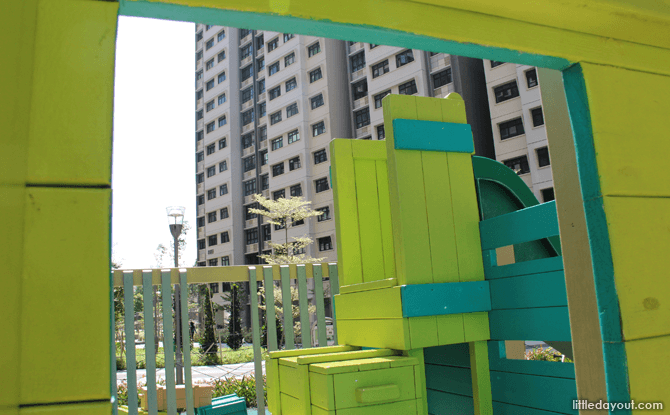 At the rear, the open-air truck bed has a stack of green crates that lead to a slide where kids can "unload" themselves from the truck.
Keeping watch over the truck is an imposing tower. Kids can scale a red rope ladder leading up to the watchtower's platform.
Once at the top, the fastest way down is via the fireman's pole!
Colourful blue and green crates lie around the Truck playground at Keat Hong Mirage, perfect for kids to climb about and imagine they are on a mission to resupply the front lines.
There is also playground equipment suitable for young kids nearby.
---
Fun Playgrounds
Both the Tank Playground and the Truck Playground are fun spots that reflect the heritage of the area, much like the Sembawang Battleship playground and Aeroplane playground at The Oval @ Seletar Aerospace Park. Having said that, that made us wonder what the Whimsical Houses playground in Yishun is alluding to?
Tank Playground, Kim Keat Quad, Chua Chu Kang
815C Chua Chu Kang Avenue 1, Singapore 683815
Truck Playground, Kim Keat Mirage, Chua Chu Kang
818B, Chua Chu Kang Avenue 1, Singapore 683818