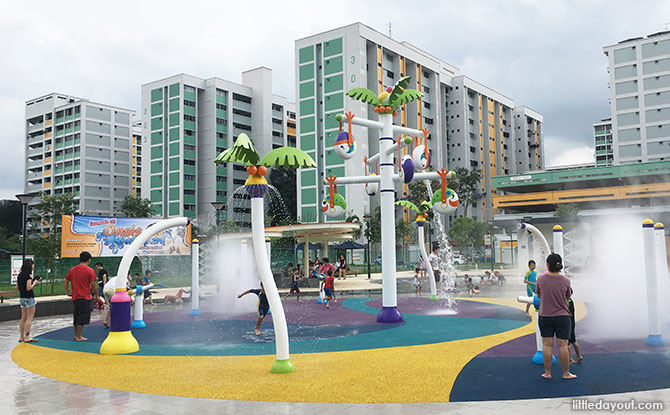 It is all about a splashing good time at the Oasis Waterpark @ Nee Soon East, a community water park located in the midst of an HDB estate at the Yishun heartlands.
[Editor's note, Sep 2020: The water park is reopening on 9 September 2020.]
Oasis Waterpark @ Nee Soon East occupies an area of 5,600 square metres and can be found between the Block 307 Yishun Ring Road, a multi-storey car park, and Blocks 325 and 326 Yishun Ring Road. It is a short distance from the Yishun River Green whimsical houses playground.
Enjoy Water Fun at Oasis Waterpark @ Nee Soon East
There are different zones for kids to enjoy water play at Oasis Waterpark @ Nee Soon.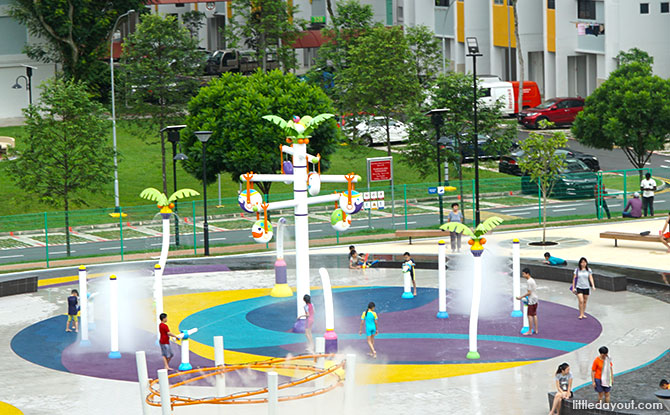 The main water play area at Oasis Waterpark @ Nee Soon East features water sprays and shooters. Swaying bird-themed buckets send water splashing down to the kids below.
One play area is filled with mist emanating from the orange pipes above, a creating a cloud for little ones to run through over the yellow, soft foam mat. At another area, a set of water jets shoot up from the ground, providing a playful spot for kids to dart about and under.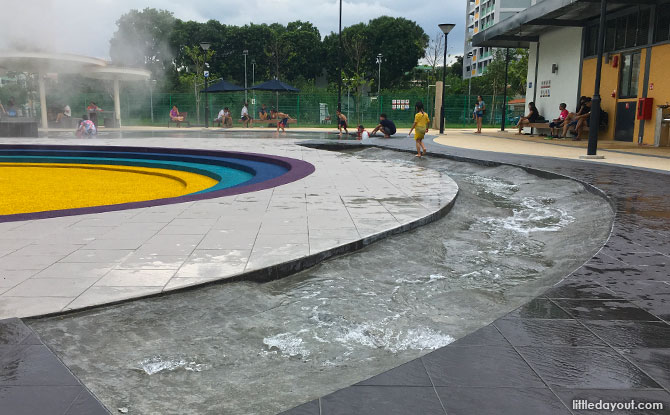 A shallow pool skirts the main water play area.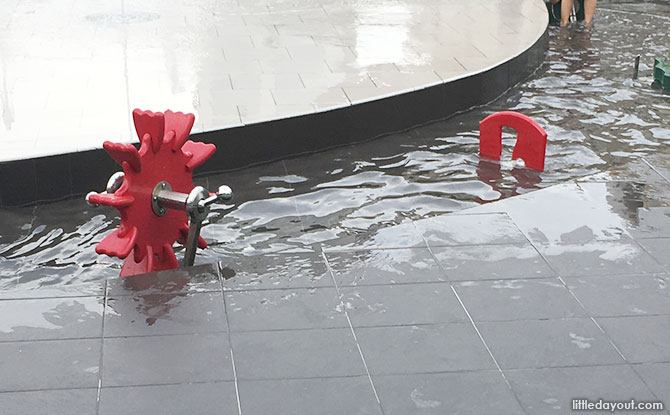 Installed into the pool are little contraptions and gadgets, such as a water wheel, for kids to play with.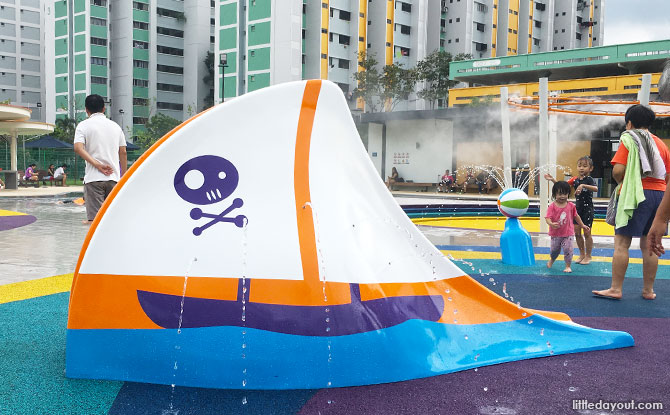 A pirate ship-themed slide beckons children to get ship-shaped and sliding
Seats around the water play area allow parents to keep a watchful eye over their children.
Giant Games
Aside from the water play area, Oasis Waterpark @ Nee Soon East has a separate section which features giant game boards. These include classic games such as snakes & ladders, chess and ludo.
There are hopscotch markings too.
Other Facilities at the Yishun Community Water Park
To cater to the needs of families, Oasis Waterpark @ Nee Soon East also has toilets and, just in case the kids get hungry after playing in the water, vending machines.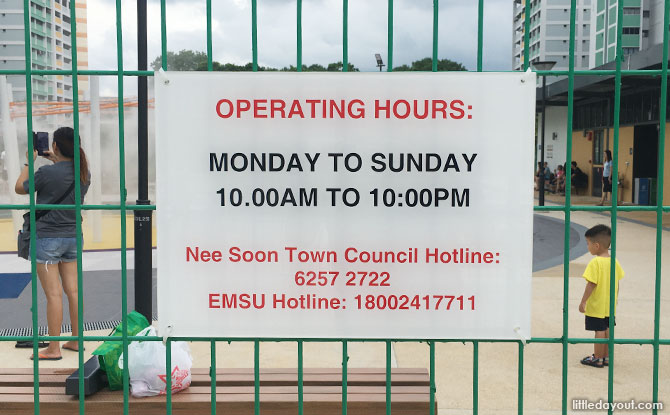 The community water park is open from 10 am to 10 pm, Monday to Sunday, and entry is free.
[Editor's note, June 2021: Please check directly with the Nee Soon Town Council if the water park is open after Phase 2 Heightened Alert.]