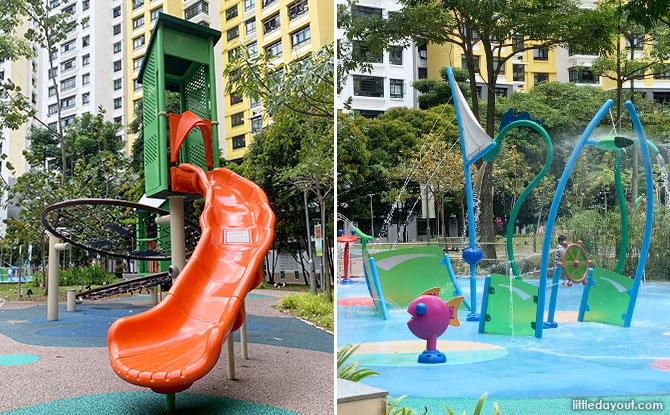 Jelutung Harbour Park is nestled in the midst of the housing blocks at Admiralty Link. Surrounded by tall flats, the neighbourhood park feels well-sheltered and not only does it have several playgrounds but it is one of the few neighbourhood parks with a water playground.
Jelutung Harbour Park was officially re-launched in September 2018. It was then that it picked up with current play features.
---
Jelutung Harbour Park Water Park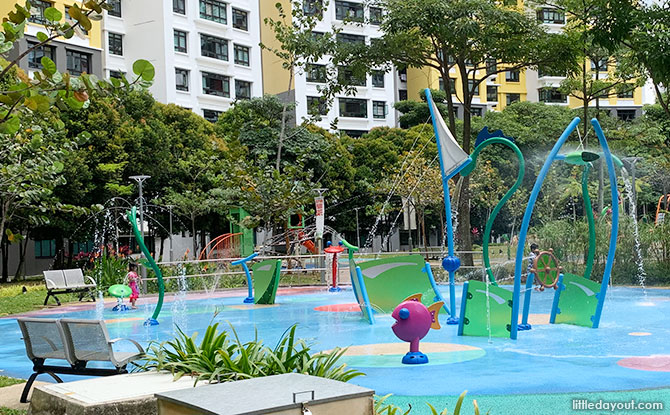 The most unique of the play areas at the Sembawang park is the Jelutung Harbour Park water park. This features water fountains, sprouting out water from various heights, much to the delight of kids who enjoy cooling down under the falling water.
There are jets of water which bubble up from the ground too.
Water cannons provide a means for children to have a water battle with each other.
The theme of the Jelutung Harbour Park water playground is that of a ship at sea, perhaps coming into a safe harbour? At the centre of the water park is the outline of a sailboat while a fish sprouting out water from its mouth swims alongside it. Also lurking nearby is a serpentine water monster!
The Jelutung Harbour Park water park is one of the rare few that can be found around neighbourhoods in Singapore. It is smaller than the Oasis Water Park in Yishun, but pre-dates its by around nine months.
---
Jelutung Harbour Park Playgrounds
There are several other Jelutung Harbour Park playgrounds other than the wet play area.
A bright orange, red and green play structure with multiple slides and climbing elements provide a more traditional play option.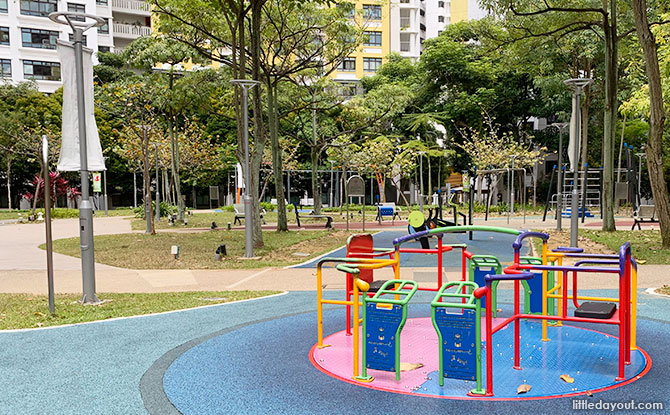 Jelutung Harbour Park also has inclusive play features which include a swing and wheel chair-accessible merry-go-round.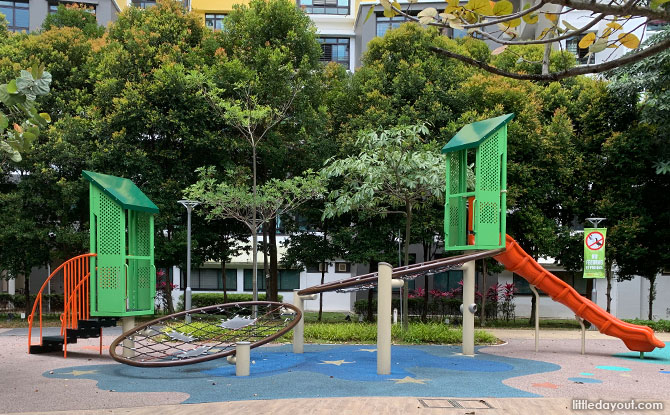 A more unusual Jelutung Harbour Park playground consists of two green "doorways" placed a distance apart. Kids will need to make their way from one to the other, and in between, there are two circular nets for them to navigate their way across before reaching a slide.
At another corner of the park, there is yet another blue-and-yellow playground.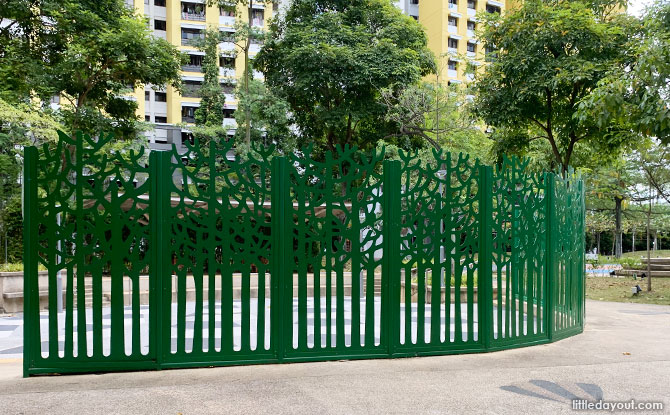 Jelutung Harbour Park also has exercise facilities, a basketball court and community areas. Visit it at 493 Admiralty Link, Singapore 750493.