"Are you playing because of the Queen's Gambit?" I was asked as I went in search for chess sets in Singapore. "No" was the answer but that's when I discovered that the Netflix limited series has caused a resurgence in the ancient game of chess.
I was on a quest to buy a nice chess set in Singapore. A physical chess set to play with my son over the dining table. While we had been playing online, I was yearning to have a nice chess board which we could move pieces around on.
It is possible to buy chess sets online but I wanted to have a look at the quality and get a feel of the weight of the chess pieces first-hand before I purchased it.
Therefore, this sparked off a search for places to buy chess sets in Singapore – which turned out to be surprisingly few places. I guess we'll have to wait a bit longer for the market to feel the effect of the Queen's Gambit.
---
-- Story continues below --
Where To Buy Chess Sets In Singapore
Neighbourhood Shops
If you are not too fussed, many neighbourhood stores sell chess sets in Singapore. These tend to be simple ones – sometimes made out of plastic and with magnets to hold them in place on the board. I was looking for something with a slightly heavier pieces.
---
The Better Toy Store
This toy shop in Singapore sells the Djeco Chess Set. Designed for six up to 99 years old, the classic chess set has wooden pieces and the board is trimmed with illustrations. The board size is around 11 inches or 28 cm. At under $30, this was a good candidate, but not really very classic looking.
---
Toys R Us
Toys R Us sells a wooden chess set with folding board. The Pavilion chess set comes with wooden pieces and is rather affordably priced at around $20. It is 12″ board. This is probably a good option who are shopping for chess sets in Singapore and don't wish to invest too much into a playing set.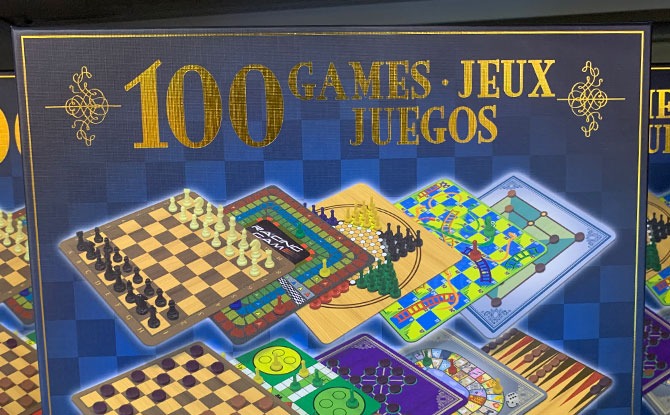 If you can also find multi-game sets which include other classic games such as ludo and checkers.
---
ToyTag
ToyTag is a good place to shop for tabletop games. Their new location at Henderson is a bit harder to get to their previous outlet at HarbourFront but they do have many games on display. Unfortunately, their basic wooden chess set is out of stock.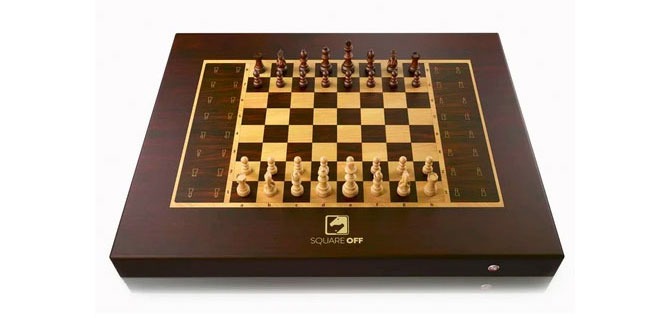 What is available is Square Off – a finely crafted chess set. Billed as the World's Smartest Chess Board – you can play against AI, or with someone at the other side of the world over the Internet. The only downside is that it costs over $400!
---
Chess Academy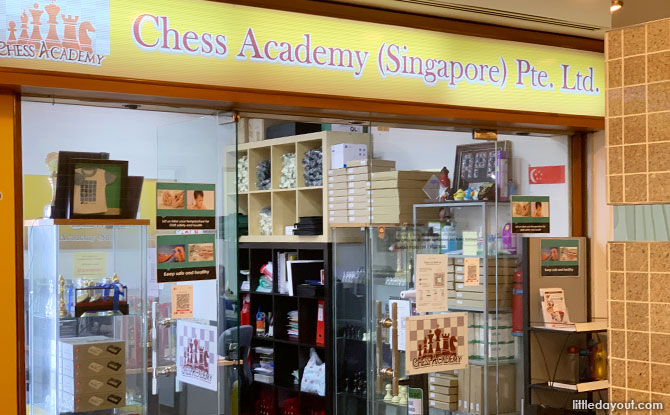 Chess Academy is an enrichment provider located at the second floor of Katong Shopping Centre. It trains young children in the game of chess. It also stocks chess sets which include wooden pieces in the Staunton style. However, you can expect these sets to set you back a couple of hundred dollars.
For those who aren't quite so keen to spend so much, Chess Academy also sells chess sets aimed at young children. These come with plastic chess pieces and with a foldable chessboard which can be rolled out. The chessboard has a thick rubber base which keeps it open flat when laid out. It has a spare queen as well. These chess sets will set you back between $35 and $50 for a set with a 15" to 17" board.
---
Das Erzgebirge-Haus
Das Erzgebirge-Haus at ION Orchard is a shop which sells traditional wooden crafts from Germany. It also offers a selection of chess sets, ranging from traditional looking ones to more intricate themed ones. Get more details here.
Do you know of any other places to buy chess boards in Singapore? Drop us a note at hello@littledayout.com to let us know.