Located in Toa Payoh Lorong 2, Play @ Heights Park is a family-friendly park which invites kids have some fun at a neighbourhood water play park and at its playground, while other members of the family can enjoy its fitness facilities.
---
Toa Payoh Water Play Park at Play @ Heights Park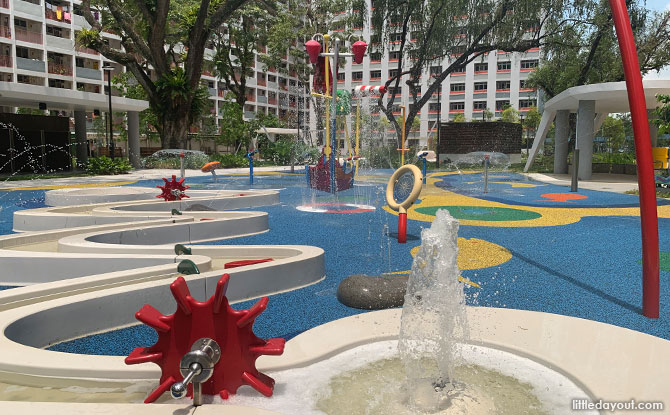 For many kids, a big draw to Heights Park in Toa Payoh will be the water play park.
With splashing water and bubbling fountains, the Toa Payoh neighbourhood water park is great for cooling off on a hot day. At the centre of the water play area is a ship structure where kids can pretend they are sailing off on the high seas with the wind in the sails above.
---
-- Story continues below --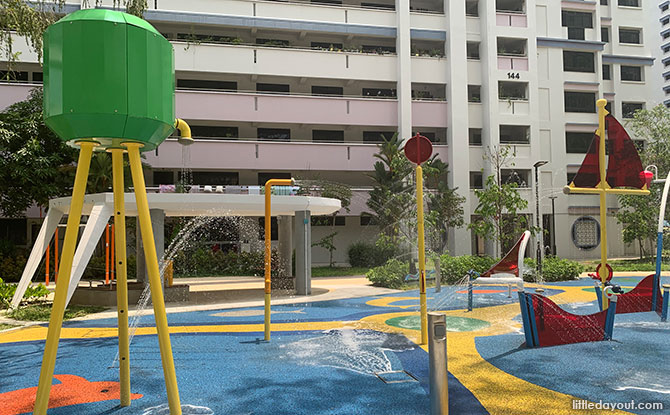 Also sprouting water is an elevated green tank at the edge of the Toa Payoh water park.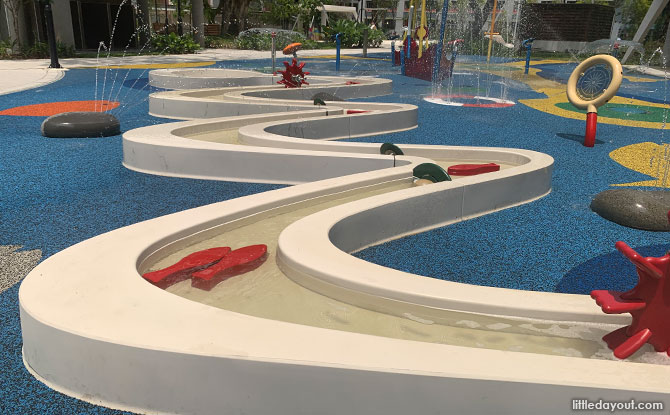 A unique feature of the water park is a wavy channel where kids can trail their own little toy boats from one end to another. It is a way for younger ones to get involved in the water play even if they don't feel like being soaked under jets of water.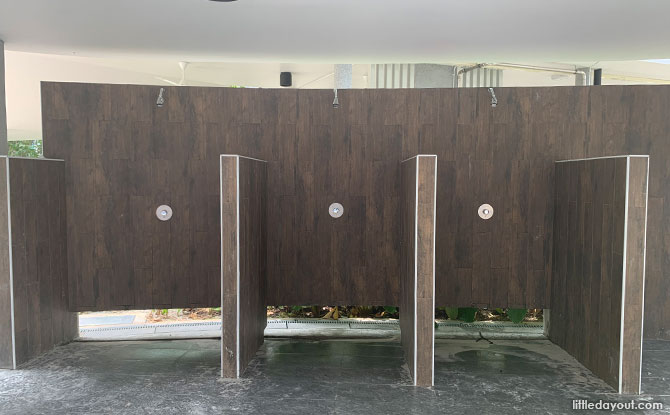 The Toa Payoh Water Play Park also has some shower stalls where kids can rinse off before and after going to the park. It operates from 8 am to 9 pm. It is a nice addition to other neighbourhood water parks such as the ones in Yishun and Sembawang.
---
Heights Park Playground
Beside the wet play area, there is also a sand pit with swings at Heights Park.
For kids who wish to zip about, there is a zipline / flying fox too.
Of course, kids are welcomed to grab a bucket and shovel and spend some time playing at the Heights Park Playground too.
At the other end of Heights Park, there is another children's playground with a soft padded floor for kids who don't wish to get their feet sandy.
It feature a low spider web which kids can enjoy.
Another cool feature is a "race track" with undulating terrain too.
The slopes of the playground really help to move kids on their kiddy rides around.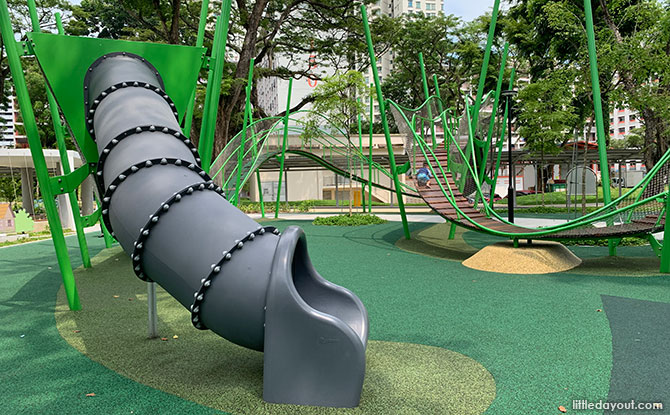 Heights Park's green playground has a wavy linkway and slides for kids of all ages to enjoy some fun. It complements the rest of the play areas at Play @ Heights Park very well.
You can also bounce about at the huge trampoline that can take up to three persons at a time – a whole family of three can bounce together!
---
Other Amenities at Toa Payoh's Heights Park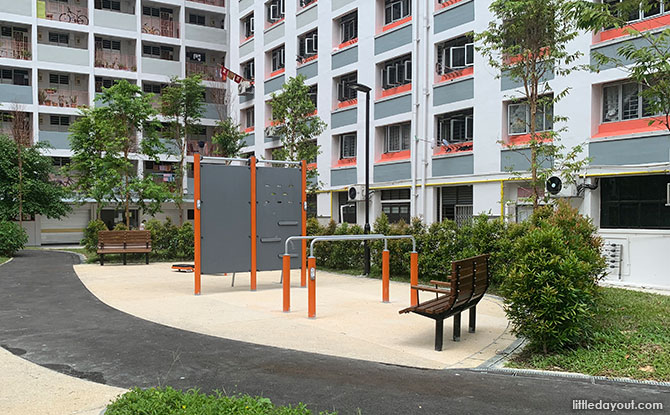 Other amenities at Heights Park include a walking / jogging track and exercise facilities. Everyone is invited to play at the park!
Heights Park is located in front of Block 144 Toa Payoh Lorong 2.