Sim Leisure Group has announced that it will be bringing back the edutainment attraction KidZania to Singapore at Sentosa's Palawan Beach.
The theme park developer and operator, listed on the Singapore Exchange's Catalist board, announced that it has entered into a tenancy agreement with Sentosa Development Corporation and secured the long term licensing rights for Singapore from KidZania, a Mexican privately held international chain of indoor family entertainment centres.
This is Sim Leisure Group's first expansion into Singapore and the second KidZania brand under its attraction portfolio.
---
Look forward to a Refreshed KidZania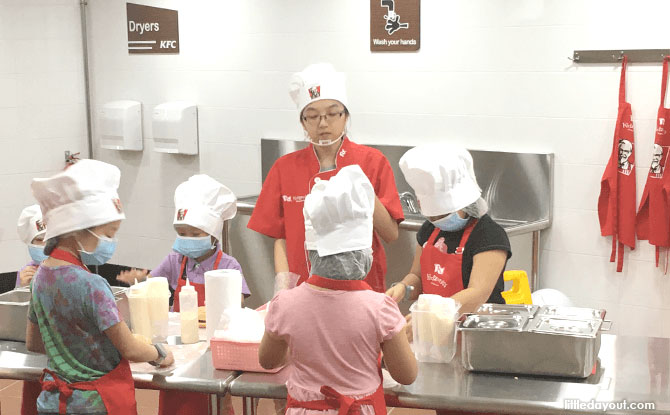 KidZania Singapore first opened in 2016 in Singapore before shuttering during the pandemic and announcing that it would be exiting the Singapore market in June 2020.
---
-- Story continues below --
Now, the Sim Leisure Group will refurbish the 7,600 square metre Family Entertainment Centre located at Sentosa's Palawan Beach where the original KidZania Singapore was house.
In addition, a whole suite of new attractions and experiences will be introduced at the refreshed KidZania Singapore.
Some of the offerings that will be available at the refreshed KidZania Singapore will include jobs like being a YouTube Entrepreneur, an Animation Studio and Makers Space.
A range of KidZania activities will also be introduced across Sentosa Island to make it even more engaging for families and children.
The reopening of KidZania Singapore is expected to take place in Q1 2024 and will anchor the attractions offered by the Palawan Beach leisure cluster.
---
KidZania 5.0: Fresh Role-playing Jobs for Kids
Tailored for four to 14 year olds, KidZania Singapore by Sim Leisure Group will offer engaging, educational and hands-on learning experience about the world of adult occupations where kids can role-play different professions.
KidZania 5.0 at the attraction will provide a fresh viewpoint on the world of professions in response to the complex challenges of the changing world.
The new KidZania Singapore will focus on portraying the cities and jobs of the future, preparing the citizens of tomorrow and instilling a better sense of sustainability by incorporating at least eight elements of the United Nations' 17 Sustainable Development Goals.
Singaporean and worldwide brands will join Sim Leisure Group in enhancing KidZania 5.0 as Purpose Partners of KidZania Singapore.
---
KidZania Singapore Rebooted
Dato' Sim Choo Kheng, Founder and Chairman, Sim Leisure Group, said, "Personally I love this KidZania concept created by Xavier Lopez. It's simply awesome, especially in this part of the world where parents are obsessed with their children's future success."
Adding on, Dato' Sim said, "This opportunity of taking over KidZania Singapore was never something I could imagine being part of. I am very confident with our 30-year track record, starting from scratch to become one of the leading attractions businesses in the world, and our time-proven management approach, KidZania Singapore will be a runaway success. This time I will make sure KidZania Singapore is here to stay."
Thien Kwee Eng, Chief Executive Officer of Sentosa Development Corporation also said, "The perceptive guests of today are beyond inquisitive, and encouraging curiosity especially among the young ones is key as they discover new ways of thinking through play. Sentosa Development Corporation is pleased to welcome Sim Leisure Group to bring the innovative KidZania experience back to the island, with a renewed focus on inculcating a deeper understanding of sustainability and future-readiness."
She also said, "As Sentosa continues to refresh our offerings, we are confident that KidZania Singapore will be an integral part in our revitalisation of Palawan Beach and its vicinity into a compelling family-centric precinct, alongside upcoming offerings such as The Palawan @ Sentosa."
"In collaboration with Sim Leisure and Sentosa Development Corporation, we're excited for the reopening of KidZania Singapore! As the world grapples with the challenges of the twenty-first century, Singapore has long been a center for education and innovation, and we're eager to make an effect on a whole new generation," said Xavier López Ancona, Founder, President and Chief Executive Officer of KidZania.
Did you enjoy reading this story? You may also enjoy reading this one here, or this other one on the handing over of KidZania Singapore to Sim Leisure Group.