As the travel bug bites, many have travel plans during the holidays. One thing that the Pandemic has changed about travel is our heightened awareness of the possibility of falling ill during the trip. While getting sick is out of our control, we can bring our own medicines and travel essentials to minimise the effects.
When travelling with children, it is crucial to pack sufficient medication, for precautionary purposes. Don't forget to include medicines suitable for children and always consult a medical practitioner when in doubt.
---
How To Pack Medicines for Travel: What to Pack In A Self-Medicating Kit
There are a few categories to consider when packing a self-medicating kit. Do include any additional medicines should you require them.
1. Common sicknesses: Diarrhoea, Cold, Flu, Food poisoning, Allergies, Insect/Animal Bites
---
-- Story continues below --
2. First Aid Kit
3. COVID-related medication
4. Health Supplements
Always follow dosage instructions and consult a physician when in doubt!
---
Category One: Common Sicknesses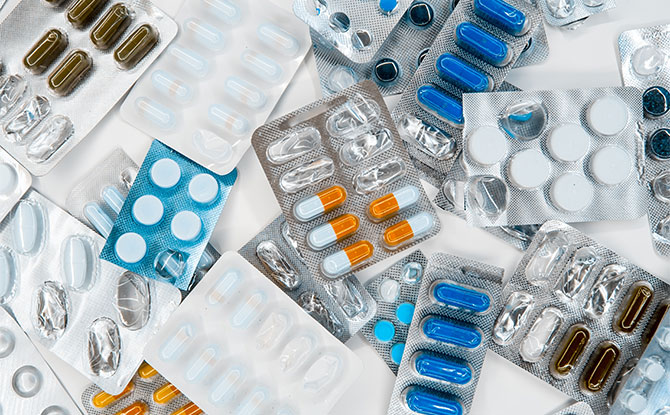 A new environment might mean some adjusting to, depending on when you travel, there could be seasonal flu during winter months. Here's a list of medication that could be helpful for common ailments:
Diarrhea medicine – Imodium
Pochai Pills
Pain and fever medicine: Paracetemol, ibuprofen
Anti-histamines such as Zrytec and Claritine
Anti-nausea medication
Antacid
Mild Laxative
---
Category Two: First Aid Kit
Pack along a first aid kit in case of cuts and bruises. Plasters are handy and light!
List of items in a travel first aid kit should include:
Antibacterial hand wipes
Bandages, assorted sizes
Antiseptic wipes
Antibiotic ointment
Hydrocortisone cream for insect bites
Insect repellent
---
In case of COVID, some travellers may prefer to bring along essentials such as ART test kits just to be prepared. Other COVID-related medication include Bactidol mouth wash, Ibuprufen for fever and pain, cough medication and other Over The Counter medicine like Eu Yan Sang Cough Relief, Nin Jiom Chuan Bei Anti-Cough, Olive Leaf extract and Lianhua Qingwen capsules.
---
Category Four: Health Supplements
It could be helpful to boost your immunity especially when you are travelling on the go. The physical exhaustion, possibility of jetlag and compromised immune system could leave one more susceptible to falling ill.
Here are some suggestions on supplements to take and include in your packing list:
Vitamin C
Melatonin (for jetlag)
Vitamin D
Zinc
Probiotics
Wishing you safe travels with the best of health!