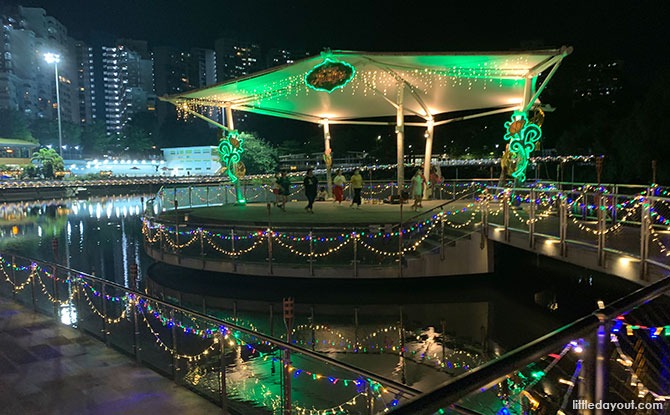 Pang Sua Pond, located just beside Senja-Cashew Community Centre in Bukit Panjang, has been decorated with colourful lights for Hari Raya Puasa. The Hari Raya Light Up at Pang Sua Pond is now on till 11 June 2021.
---
Pang Sua Pond Hari Raya Light Up
Previously, the festive lights went up at Pang Sua Pond for Chinese New Year. This time around, the festive decorations are for Hari Raya Puasa, which is coming up on 13 May 2021.
The boardwalk over the water feature has been decorated with multi-coloured lights.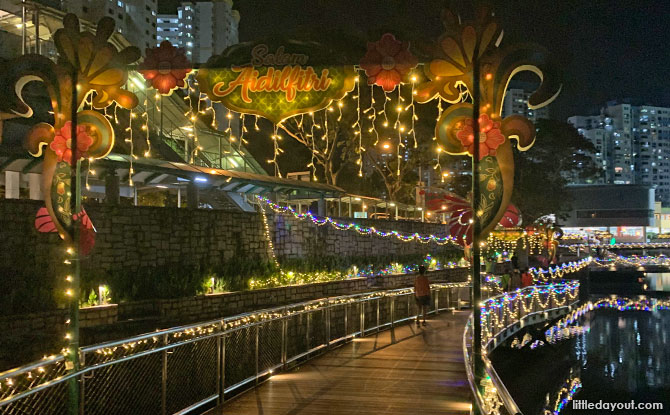 The lights start from the northern side of the park, next to Bukit Panjang Neighbourhood 5 Park, and runs along the timber boardwalk, past the floating wetlands, and towards the Promenade on the southern end of the pond.
Signboards which have been setup as part of the decorations also bid visitors "Salam Aideilfitri".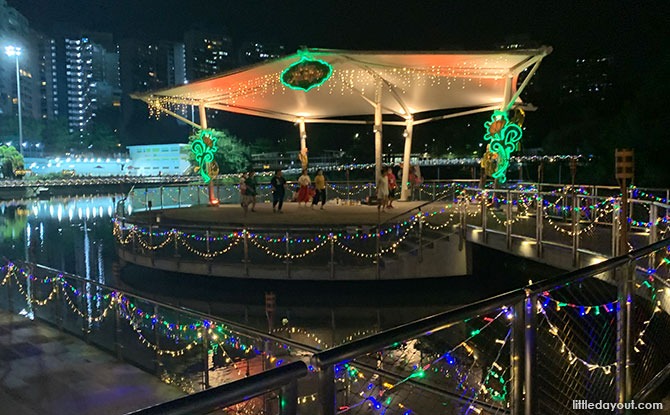 The Performance Stage has also been set awash with green, yellow and red lights, giving it a vibrant glow.
If you wish to view the Hari Raya Light Up At Pang Sua Pond, you can do so in the evening from now till 11 June 2021.