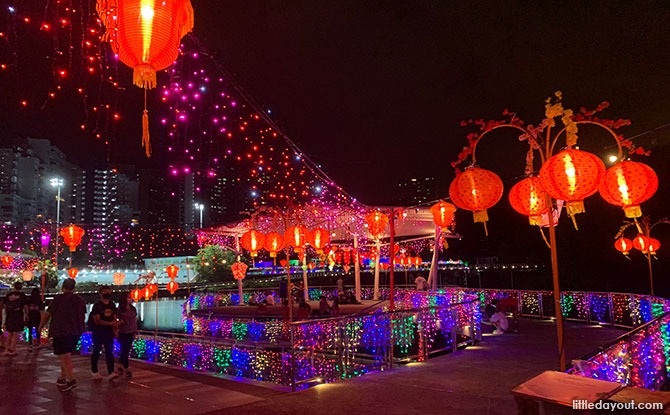 The Chinese New Year celebrations are coming to a close soon. While the atmosphere is quieter this year, there are still spots where you can still get a feel of the festive vibes. One such place is at Bukit Panjang's Pang Sua Pond which has been lit up for the festivities. However, if you wish to visit it, do so soon before it ends on 28 February 2021.
Pang Sua Pond is a storm water pond which was converted into a wetland habitat. It can be found just next to the Senja-Cashew Community Club, opposite from Bukit Panjang Plaza.
A series of boardwalks provide a platform to take in the views from above the water while another viewing deck can be found at the northern edge of the pond.
---
Pang Sua Pond Light-Up for Chinese New Year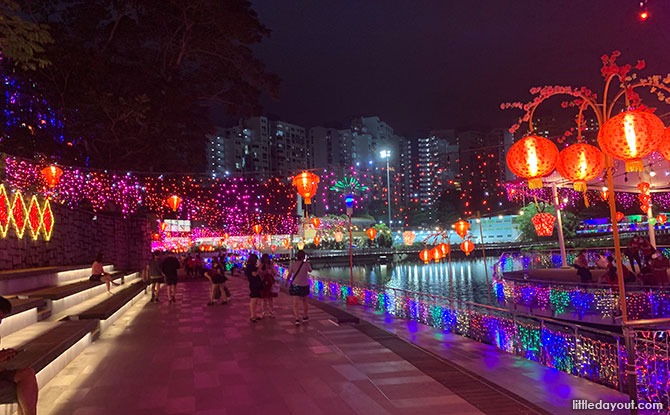 For Chinese New Year 2021, Pang Sua Pond has been decorated with pretty fairy lights and lanterns.
Walk amidst the glow of colourful lights, swaying red lanterns and the occasional outline of trees along the way.
Both the lookout platform at the north bank and the boardwalk and water pavilion have been decorated for the occasion. This makes it an atmospheric place to enjoy an evening stroll and take some pictures in the cool of the evening.
You can watch a video of what to expect on a visit to Pang Sua Pond below.
---
Ends this Sunday, 28 Feb
After a check with Senja-Cashew Community Club, who are managing the light-up at Pang Sua Pond, we found out that the festive lights will only be turned on till this Sunday, 28 February 2021. So, if you do wish to pay it a visit, be sure to do so before then!