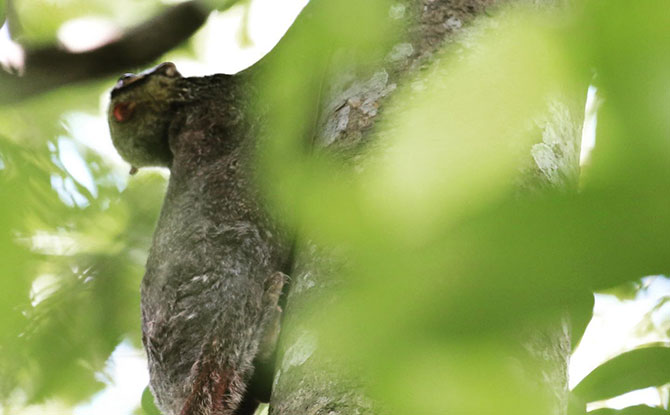 Colugos are fascinating creatures and, frankly, we are quite obsessed with them. These elusive creatures, also referred to as flying lemurs, are native to Singapore and have the ability to glide from tree to tree in our forest.
Earlier this year, a colugo was photographed giving birth at Singapore Zoo – quite possibly the first time that this act has been documented.
---
Photo Record Of Wild Colugo Giving Birth at Singapore Zoo's Grounds
The birthing of the baby colugo took place on 31 May 2020 on the grounds of the zoo, where wild colugos can be spotted roaming about naturally.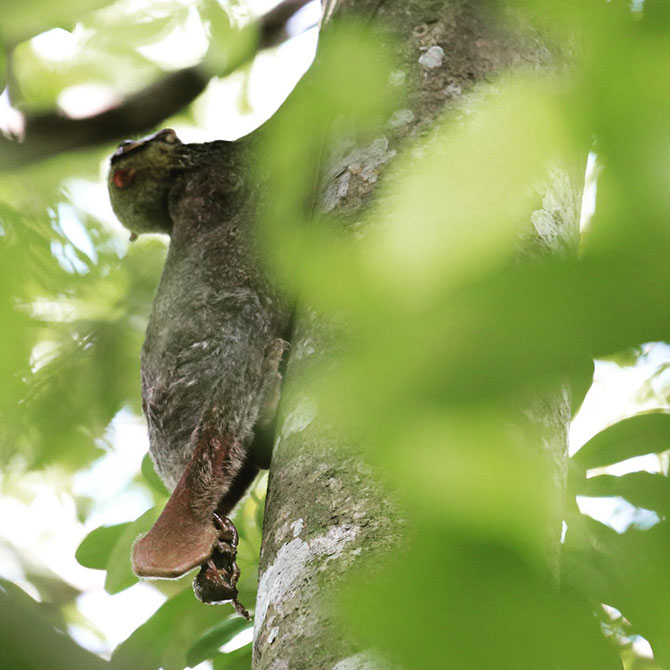 At 1.45 pm, Dr Heng Yirui, a vet at Singapore Zoo, spotted an adult female colugo on a tree at a boardwalk. It was in labour with its back arched and tail lifted. He noticed that there was a baby colugo, about 10 cm long, protruding from the mother. The baby's eyes were partially open and it was dry rather than covered in amniotic fluid.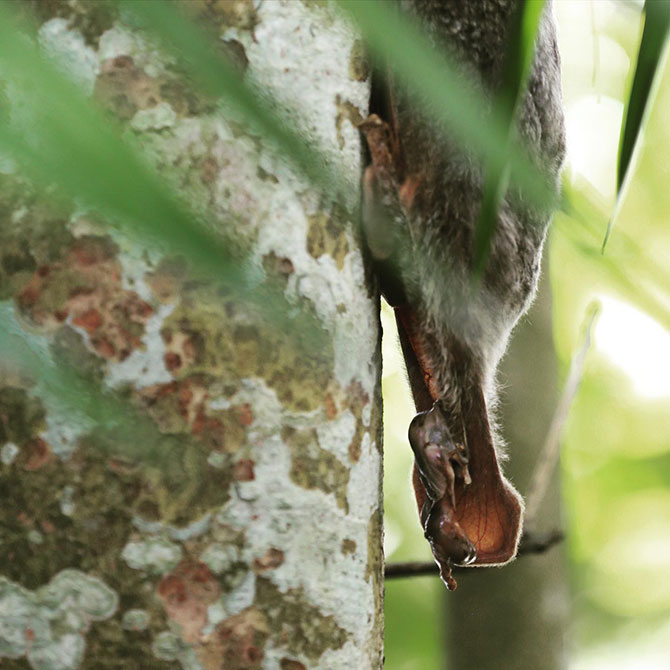 During a second observation from 2.15 pm to 3 pm, the baby colugo was still in the birth canal, much darker brown and, sadly, lifeless.
Later in the afternoon at 5 pm to 6 pm, the female colugo was spotted again. This time, the baby was gone and it was grooming itself. Even though the zoo staff tried to locate the baby colugo, they were unable to do so.
Unfortunately, there was no happy ending in this case of the colugo giving birth.
You can read the full account of what was observed at the Lee Kong Chian Natural History Museum's Singapore Biodiversity Records, filed by Dr Heng and Craig Justin Tan.
---
Singapore's Flying Lemurs
On the positive side, there is a sizeable population of colugos in Singapore, especially within the Bukit Timah and Central Catchment Nature Reserve areas.
These amazing animals are definitely worth keeping an eye out for the next time you are out in Singapore's forests.