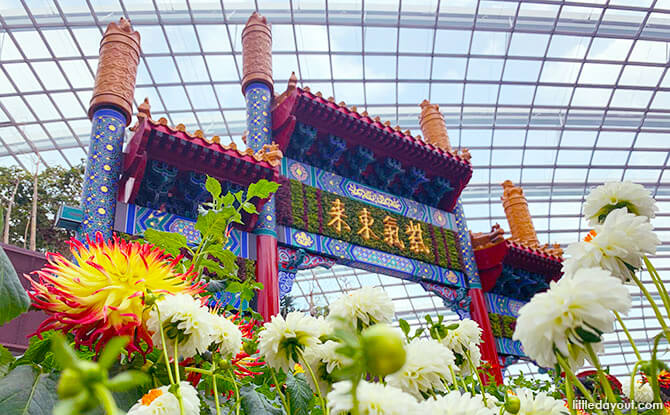 To welcome in the Year of the Rat, Gardens by the Bay has collaborated with Beijing Florascape Co., Ltd on Dahlia Dreams 2020 – The Heavenly Race. The Flower Field at Gardens by the Bay's Flower Dome has been transformed into a sea of colour with giant topiary sculptures depicting the legends of the zodiac animals for Chinese New Year 2020.
Prosperous Welcome
Upon entering the Flower Dome, a giant medallion with the Chinese word "Fu", which means fortune or good luck, bids a prosperous welcome to visitors. The words are written in an auspicious red, contrasting with the medallion's green background made from plants.
Don't miss the rear of the medallion which has the "Fu" word upside-down.
At the Flower Field, two three-metre-tall rats fashioned out of plants flank the main display. These rats are outlined in gold with one holding auspicious sayings and the other a gold ingot.
---
-- Story continues below --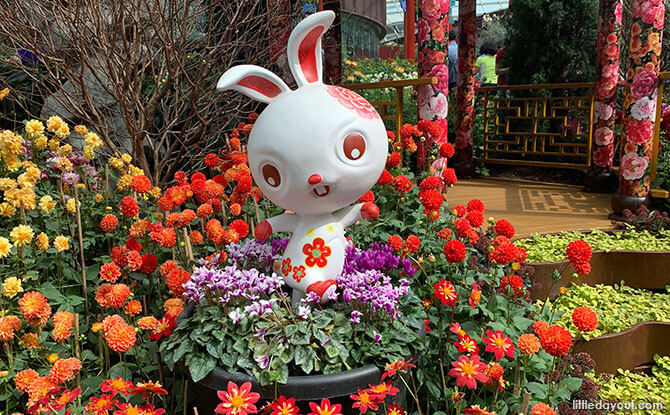 The other zodiac animals are at Dahlia Dreams 2020 too. Around the Flower Field, cute versions of the rabbit, rooster and other animals line the walkway.
In addition to the 12 zodiac animals, life-sized, red-crowned cranes can be found at the Flower Field. These cranes are symbols of long life and good luck.
Beautiful Floral Landscapes
Gardens by the Bay's Dahlia Dreams 2020 also echoes the classical landscape found in traditional Chinese paintings.
The archway at the centre of the Flower Field is based on the Ming-era Dongdan (Eastern Single) Archway. Similar-looking archways served to decorate important places such as temples, parks and tombs in China.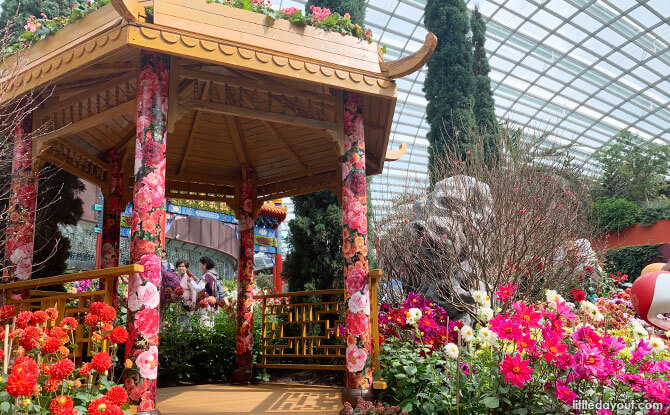 Make a stop at the Peach Blossom Spring pavilion. This feature was inspired by similar pavilions found in the gardens of Northern Suzhou.
Find the Missing Zodiac
From 24 Jan to 9 Feb 2020, visitors can take part in a "Find the Missing Zodiac" QR Code Hunt. Search out the rate zodiac from amongst the QR codes hidden at Dahlia Dreams in order to stand to Gardens by the Bay vouchers.
Gardens by the Bay Chinese New Year 2020 Ticketing Promotion
In addition, from 25 Jan to 9 Feb 2020, locals who purchase one full-priced Singapore Resident Adult Conservatory ticket will get one FREE Singapore Resident Senior Citizen Conservatory ticket.
Dahlia Dreams 2020: The Heavenly Race
Where: Gardens by the Bay, Flower Dome
When: 17 Jan to 23 Feb 2020
Admission charges apply
More Stories on Chinese New Year: