Local ice cream café Creamier will be celebrating its ten year anniversary on 19th November 2021. In celebration of this milestone, Creamier has put together an exciting lineup of activities and will also be opening a new store at Punggol.
---
Find A Golden Ticket And Win A Year's Supply Of Ice Cream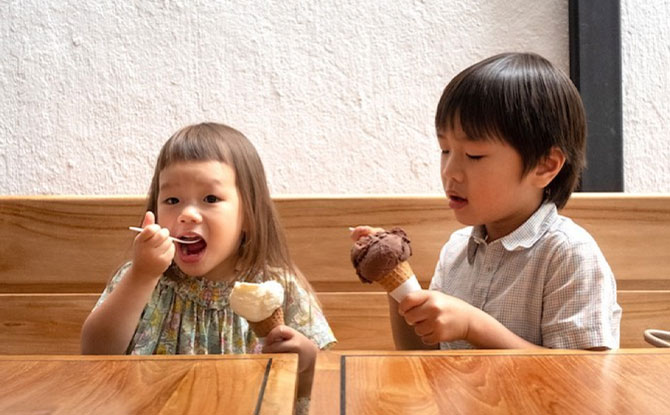 Inspired by the classic story of Charlie And The Chocolate Factory, Creamier will be giving a whole year of happiness with their ice creams as a prize to the winners of their golden ticket contest.
10 lucky winners stand a chance to win a year of free ice cream scoops if they find one of the 10 golden tickets that will be randomly hidden in their ice cream pints between 18th October and 19th November 2021.
The customer who finds the golden ticket will need to follow the instructions on the ticket to activate the prize by 31 December 2021. The winner will be able to enjoy a free scoop of ice cream redemption every day at any of the Creamier outlets (during opening hours) for the whole year of 2022.
---
-- Story continues below --
Creamier ice cream pints are available for sale in-store at all outlets, the online shop and all food delivery platforms – Grab, Deliveroo and FoodPanda. The pints with the golden tickets will be randomly distributed throughout these channels.
---
New Creamier outlet to open at Punggol
Easties will finally be able to enjoy a scoop of Creamier ice cream closer to home. Slated to open towards the end of Q4 2021, Creamier's newest store will be located in Punggol. Every Creamier outlet is designed with its own unique character and detailing to reflect the environment and location it is situated in.
For Punggol store, Creamier has been working with local wood making studio – Roger & Sons and Meiji Singapore to create an upcycle project where used milk bottles are recycled into stools for their store. More updates will be shared on their Instagram page.
---
Creamier's anniversary donation
Every year, Creamier donates a portion of sales proceeds received on their birthday day – 19th November to charities or Non-governmental organisations. This also falls in line with their business ethos of supporting the local community.
On their 10th birthday, they will be donating 10% of their proceeds from all Creamier outlets to Club Rainbow. Club Rainbow is a charity that supports and empowers children with chronic illnesses and their families.