Chinese New Year 2022 is the Year of the Tiger and it falls on 1 and 2 February. However, there are tons of activities happening around Singapore leading up to the actual celebration. Expect activities such as interesting performances, workshops and exhibitions.
Here are some of the Chinese New Year 2022 activities, many of which are great for family and friends, to check out this Lunar New Year in Singapore.
---
Chinese New Year Events 2022 in Singapore
Chinatown CNY Festivities
From the Chinese New Year Celebration 2022 Official Street Light-Up to various on-site and online activities, Chinatown is one of the top places to be this festive season. The lights in Chinatown will be on display from 7 January 2022 to 2 March 2022 and can be viewed along New Bridge Road, Eu Tong Sen Street and South Bridge Road. Stop by from 7 pm to midnight to bask in their light. Read more about the celebration at Chinatown here.
---
-- Story continues below --
CNY Bazaar at Jurong Lake Gardens
On 22 January 2022, Jurong Lake Gardens is having its signature event Bazaar in the Garden @ Jurong Lake Gardens. There will be children's programmes for kids to learn about Chinese Zodiac legends, cats and the attractions and biodiversity in Jurong Lake Gardens. There will be talks on growing edibles in your own high-rise apartments and creating decorative table displays for the Chinese New Year too. Get more detials here.
---
Dahlia Dreams 2022
Usher in the Spring Festival and celebrate new beginnings at the popular Chinese New Year floral display Dahlia Dreams at Gardens by the Bay. View a stunning lantern featuring three Chinese moon gates, a pair of rabbits and larger-than-life narcissus blooms. There will be 2,000 showstopping dahlias and vibrant azaleas, chrysanthemums and cymbidiums, along with adorable tiger cubs statues to ring in the Year of the Tiger. More details here.
---
Lunar New Year Celebrations at National Museum of Singapore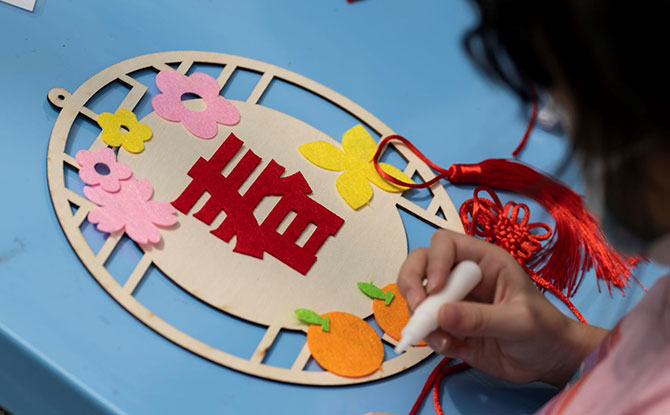 Celebrate the Lunar New Year with the National Museum of Singapore. Create your Lunar New Year mementos of coasters with Chinese knots or ceramic art of festive goodies and flowers. Learn more about the significance of the lion dance – an intangible cultural heritage – in a special presentation with a hands-on activity. Look for artefacts related to Lunar New Year in the galleries and stand to receive a special souvenir. Activities for the Lunar New Year Celebrations at National Museum of Singapore will take place on 4 & 5 February 2022.
---
Leap Into Fun at Universal Studios Singapore
Have an action-packed time at Universal Studios Singapore for the Lunar New Year 2022 from 13 January to 13 February 2022. Master Tigress from DreamWorks Animation's Kung Fu Panda will be making her first-ever appearance along with Po and the Yang Warriors. Read more about what's on at Universal Studios Singapore.
---
Visit the Museums & Collect Red Packets
Pay a visit to the museums around Singapore and pick up Year of the Tiger red packets along with fresh knowledge. Some of the red packets, such as the ones from The National Library and Geylang Serai Heritage Gallery, even feature more than one tiger in the design. Get more details here.
---
Wan Qing Festival of Spring
On 12 and 13 February, celebrate the Year of the Tiger at the Sun Yat Sen Nanyang Memorial Hall with its Wan Qing Festival of Spring 2022. More details will be released soon.
---
Chingay 2022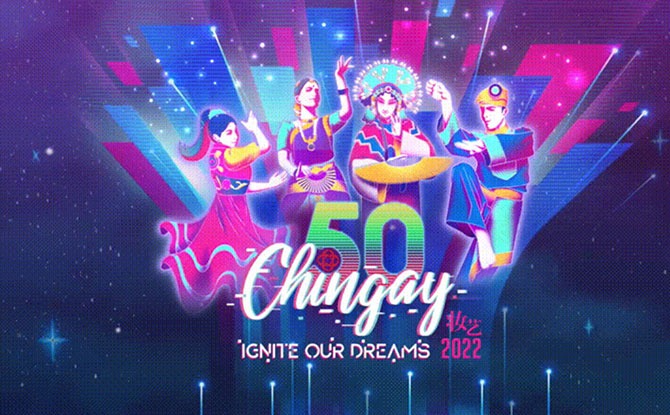 Happening 12 February 2022, the annual Chingay showcase, Chingay50 will return with an exciting multi-dimensional experience. There will also be a wide range of opportunities for community participation and involvement. The chosen theme for 2022's parade is "Ignite Our Dreams" and will centre around celebrating the annual affair's journey from its early days as a street parade till today. Read more about it here.
---
River Hongbao 2022
One of the highlights of each Lunar New Year is the River Hongbao event. See 30 lanterns around Gardens by the Bay and enjoy amusements and the festivities at this signature Lunar New Year event. Get more details about River Hongbao 2022.
---
Esplanade HuaYi
In the 20th edition of Huayi – Chinese Festival of Arts, Esplanade brings to visitors new and original works by Singapore artists (five commissions and a co-production) that delve into the things that matter while navigating tough times. Read more here.
---
Life is Sweet
Pay a visit to an exhibition by Ang Ku Kueh Girl and discover the true source of happiness and beauty through everyday events in her daily life. While visiting the exhibition at the Singapore Chinese Cultural Centre, you can visit its permanent exhibition too. Get more details here.
---
Tsum Into A Roarsome New Year at Changi Airport
From 7 January to 15 February 2022, pose for pictures around Changi Airport with Tsum Tsum backdrops and spend to redeem exclusive Disney merchandise at the shops and dining outlets at Changi Airport's T1 and T3 public areas. Get more information here.