The only constant is change, is a reframe which we parents are intimately acquainted with. And when looking for a crib in those early infant days, it augurs well to think a little further ahead, for a crib that is designed to grow with your child. One that might last from their development milestones from infant to toddler, through to childhood growth spurts. And with all things considered, you might save a pretty penny or two with design savvy children's furniture in Singapore in the long run!
There are currently many high quality brands whose cribs convert to platform-style toddler beds that can be used as seating well beyond the nursery years, and those that can be stacked into a double decker unit to accommodate a growing family's needs. Although the choice and permutations are endless, here are three top brands of children's furniture in Singapore shortlisted by design savvy moms.
Where to Find Beds that Grow with Your Child – Children's Furniture In Singapore
---
Cuckoo, Little Lifestyle Store
Designed with longevity and flexibility in mind, Wood Mini cot, available at Cuckoo, Little Lifestyle Store is a delightful piece of furniture, whose evolution from crib to toddler bed to day lounge is both stylish and functional. The brand's useful conversion toolkit allows for solo units to be double stacked, so as to assuage any bed envy from siblings as the family grows which is a score in our books!
---
-- Story continues below --
Interior styling features such as snug woven rugs and lush bed canopies can also be sourced from the same store, for that extra touch of whimsy and an Instagram worthy décor.
Available via its flagship store in Dempsey.
Where: Blk 6B, Dempsey Road, Singapore 247662
Website
---
Flexa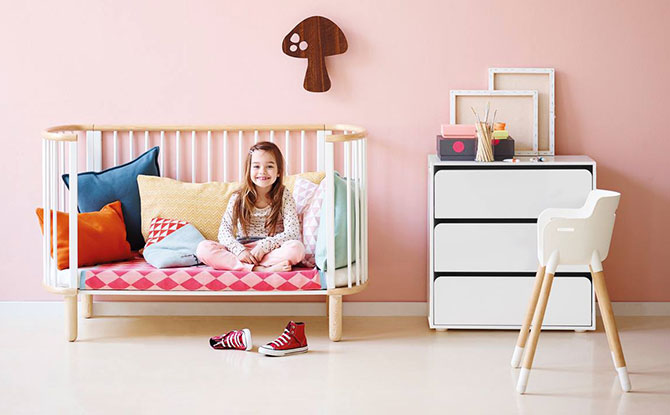 Bold, creative and fun, Flexais a brand whose products stirs your child's imagination as much as it gives assurance to us moms on its sturdiness and safety.  The Nast cot would be the perfect setting for us moms to entice our little ones to bed and to encourage good bedtime habits. Moreover, the crib can be fitted out with Flexa's special formulated mattress to enhance our little one's quality of sleep.
The Nast line can be matched with other children's furniture in Singapore from Flexa such as changing tables and wardrobe for a cohesive chic look for the nursey!
Where: Available via multiple stores in Singapore.
Website
---
Kuhl Homes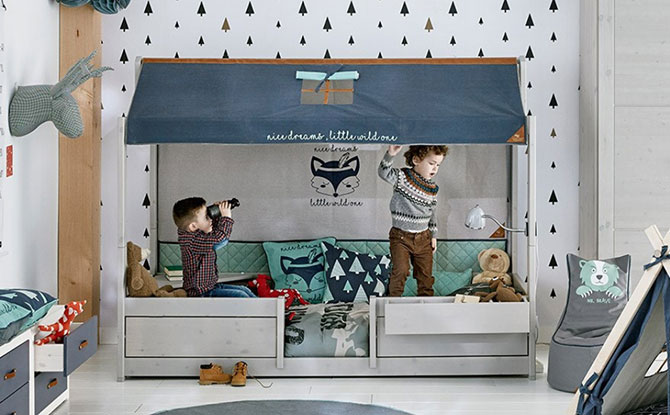 Design savvy parents have Kuhl Homes on their watch list and Instagram, due to the brand's creative yet practical furniture and lifestyle offerings.
Impeccably crafted from durable Nordic birch, the baby cot is thoughtfully designed with a focus on quality and safety (it being TUV certified) , and is extendable and converted into a junior bed. As such, it will be a beloved piece of furniture that will continue to bring joy, and hopefully restful sleep, to our little ones for years to come. Moreover, the brand is currently having sale discounts up to 40%, which can't be missed!
For older siblings, do check out the brand's loft beds which comes with a multitude of accessories, for example slides, ladders and tentages. The ability to customize the bed to your child's personality and interests? Score!
Where: 100E Pasir Panjang Road #01-01, Century Warehouse Singapore 118521
Website