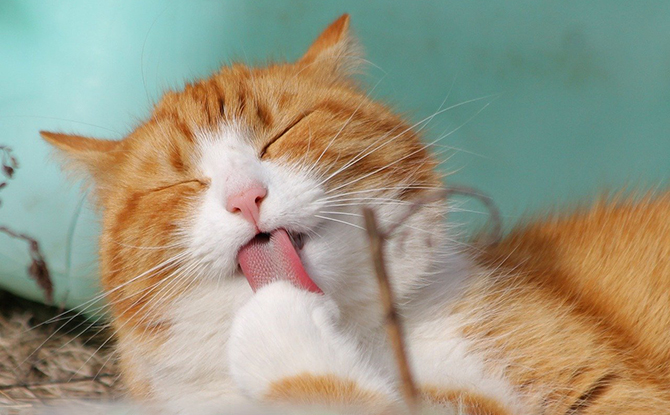 As anyone who has ever been owned by a cat knows, these creatures can be hilarious. Whether they're running around like maniacs, playing with their toys or just lounging around looking aloof, cats always seem to have a way of making us laugh. Here are some purr-fectly funny cat jokes to make you laugh.
---
Funny Cat Jokes: Fur Real
Why did the cat go to the computer?
It enjoyed playing with the mouse.
1. What is a cat's favorite color?
Purrple.
2. What do you call a cat that loves to bowl?
An alley cat.
3. Did you hear about the three-legged cat?
It was a faux paw.
4. What is a cat's favorite legal TV drama?
Claw and Order.
5. Why was the cat pulled over by the police?
Because it littered.
6. Why did the cat stay far away from the tree?
It was afraid of its bark.
7. What did the alien say to the cat?
Take me to your litter.
8. Why do cats always get their way?
Because they're purr-suasive.
9. Why are cats good at computer games?
Because they have nine lives.
10. Where do cat bachelors live?
In a scratch pad.
11. Why did the cat want a violin for Christmas?
To make some mewsic.
12. What is a cat's favorite sport?
Hair ball.
---
Hilarious Cat Puns and Jokes
Cats are just naturally funny creatures. They often trip over their own feet or knock things over, and this can also be pretty funny to watch. Their behaviour are a great source of funny cat jokes and puns.
13. What type of art do cats paint?
Pawtraits.
14. What is a cat's favorite game to play with a mouse?
Catch.
15. What is a cat's favorite dessert?
Chocolate mouse.
16. What do kittens like to have at their birthday parties?
A pouncy castle.
17. What type of cat do you take to climb Mount Everest?
A sher-paw.
18. What happened to the cat that swallowed a ball of yarn?
It had mittens.
19. What did the cat girlfriend say to her boyfriend when they broke up?
We're hiss-tory.
20. Where does a cat go if it loses its tail?
The re-tail shop.
21. Why did the cat go to medical school?
To become a first aid kitten.
22. Where do you find the best groomed cats?
At the cat-a-comb.
23. Why was the Egyptian cat worried about the deal that seemed too good to be true?
It was worried it was a purramid scheme.
24. What is a cat's favorite cereal?
Mice krispies.
25. What do cats do when they need to go to the bathroom in a middle of watching YouTube?
They put it on pause.
26. What do stylish cats wear?
Haute cat-teur.
27. What is a cat's favorite type of sticker?
Scratch and sniff.
28. What do cats look for in a partners?
A great purr-sonality.
29. How do cats say goodbye?
See you litter!
---
Best Cat Jokes for a Playfully Good Laugh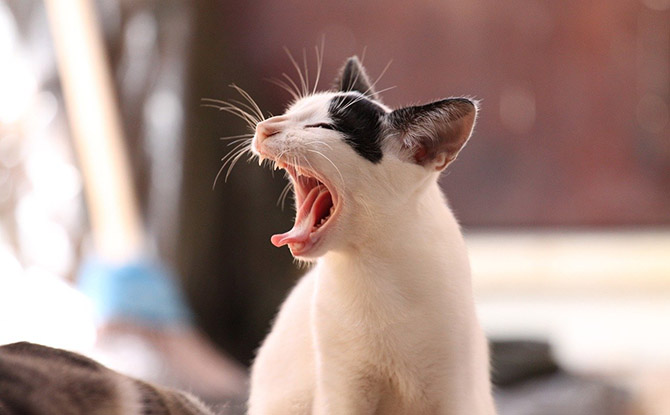 But why are cats so funny? Well, there are actually a few reasons. For one thing, cats are very playful creatures. They love to play with their toys and run around, and this often leads to them doing some pretty amusing things. Another reason why cats are so funny is that they're very expressive creatures. They often make comical facial expressions and body language gestures that can crack us up.
30. Why did was the cat scowling?
It was in a bad meowed.
31. What did the cat mom do when she saw her kids were up to something bad?
She catnipped it in the bud.
32. How do cats sing a melody?
Do-Re-Meww.
33. Why did the cat go to the doctor?
Because it was feeling clawful.
34. Why couldn't the kidnapper keep a secret?
Because he kept letting the cat out of the bag.
35. What is a cat's favorite musical?
The Sound of Mew-sic.
36. What are cats alway happy?
Because they are very pawsitive.
37. What did the cat couple do on their first date?
They hissed.
38. Why do cats make good bosses?
Because of their littership skills.
39. What did the cat say when his intuition told him something bad was about to happen?
I have a bad feline about this.
---
Even More Cat Jokes and Puns
40. What do you call a cat that bakes cakes?
Whisker.
41. What happened to the cat that ate a lemon?
It became a sour-puss.
42. What do cats say after telling a joke?
Just kitten.
43. Before chasing a mouse, what did the cat daddy say?
Let us prey.
44. What do you call a confused cat?
Purr-plexed.
45. What is a cat's favorite way to shop?
With a cat-alogue.
46. Where do cultured cats go?
To the mew-seum.
47. What is a cat's favorite magazine?
Good Mousekeeping.
48. What do you call a male cat sleeping on mountainside?
Himalayan.
49. Have you ever seen a catfish?
No, but I've seen a cat meow.
50. Why are cats bad storytellers?
They only have one tail.
Enjoyed these jokes? Get more funny jokes like these quokka jokes, beer jokes, and this super list of hilarious dad jokes.