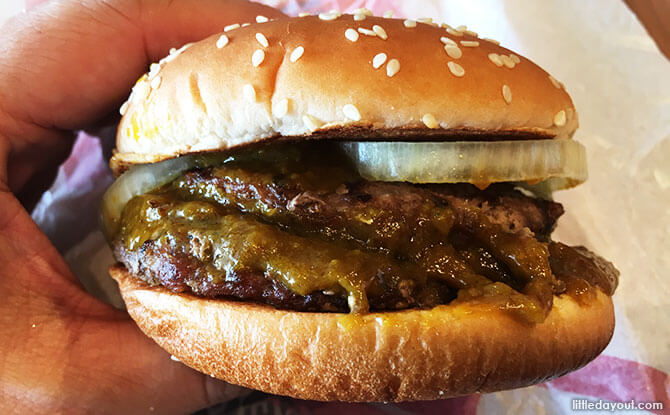 As part of the lead up to National Day 2020, Burger King has unveiled its Taste of Singapore special – the Rendang Burger. This fan favourite will be available for a limited time from 14 July to 31 August 2020. What's more, this year, Burger King is taking things to the next level with an XXL Rendang Beef Burger that will be launching on 18 July 2020.
---
Burger King Rendang Burger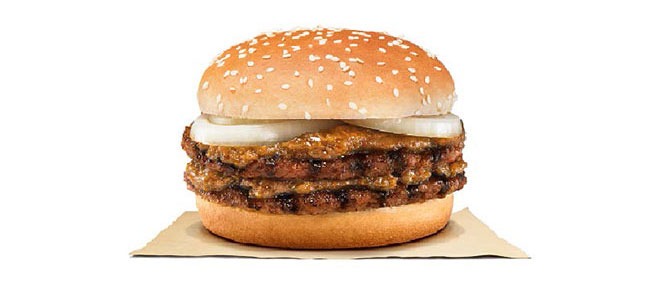 The Rendang Burger has been around for more than 30 years. That goes to show how popular it is.
The Rendang Double Beef Burger has two flame-grilled beef patties which have been topped off with Burger King's signature Rendang sauce and laced with fresh onions. It comes served on toasted sesame seed buns.
---
-- Story continues below --
Those who prefer a chicken option can opt for the Rendang Tendergrill Chicken which features a chicken thigh patty with the same signature Rendang sauce and fresh onions.
---
XXL Rendang Burger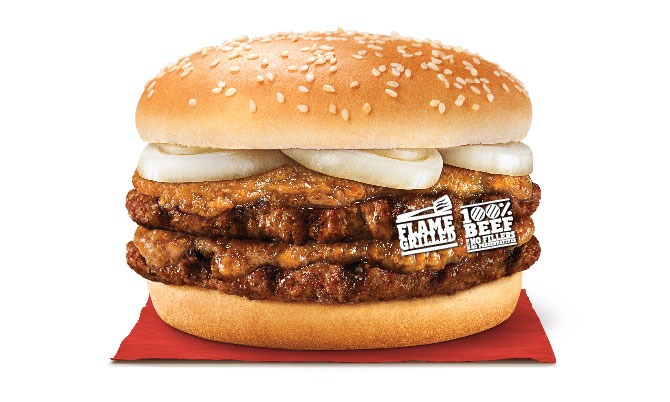 For true fans, Burger King Singapore will be launching the XXL Rendang Beef Burger on 18 July 2020. To herald in this king-sized burger, five Burger King outlets will be opening up priority lanes for those who wish to order the XXL Rendang Burger from 18 to 20 July 2020.
The Burger King outlets which will have priority lanes are Burger King CompassOne, Heartbeat@Bedok, Seletar mall, IMM and Tampines Mall.
Customers who purchase at least 2 XXL Rendang Beef Burgers may be further rewarded. Up to 200 special Rendang Burger merchandise will be handed out at random from 12 pm to 2 pm and 6 pm to 8 pm on the three special launch days.
---
#OdetoBKRendang
Burger King is also urging fans to work together to unlock a collective discount. From 14 July 2020, customers can use the hashtag #OdetoBKRendang to proclaim their love for the burger on social media channels.
Once 100 odes have been received, Burger King will unlock a special National Day pricing for the regular Rendang Burger at $5.50 from 1 August 2020 for a limited time.
"Burger King fans, we've heard your calls for the Rendang Burger – the amount of passion
we've seen over the past week has been XXL! Needless to say, it was a no-brainer for us to
introduce the Rendang Burger as our Taste of Singapore feature this year. We're really excited to be giving fans more to love about the Rendang Burger with a new XXL burger size and extra rewards for its biggest fans," said Irene Tay, Marketing Director, Burger King Singapore.