Museums are wonderful places that enrichment and expand the mind, especially for little ones. Through the power of the internet, it is possible to visit museums, galleries and institutions all across the globe. We round up some of our favourite virtual museum tours for kids that that convey the wonder of world we live in.
Best Virtual Museum Tours for Kids
---
The Metropolitan Museum of Art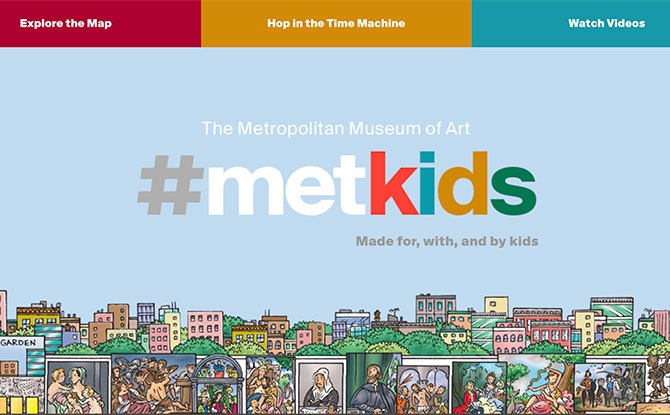 This first museum is top of our list of virtual museum tours for kids because it has a whole section of its website dedicated to young ones. #MetKids has been inspired, tested, and approved by real kids ages 7 to 12. We appreciate how there are kid-friendly explanations, graphics and even a time machine that you can "travel" in! There are even interviews conducted by kids where they interview artists, museum curators and more! Pay a visit here.
Smithsonian National Museum of Natural History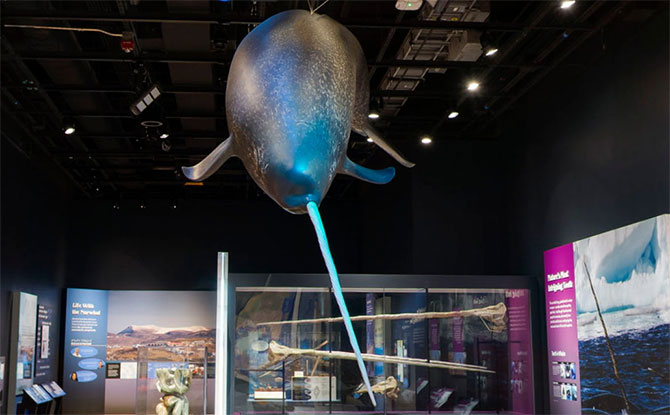 Narwhales, Dinosaurs and Shiny Crystals? The Smithsonian, National Museum of Natural History virtual tours allow visitors to take self-guided, room-by-room tours of select exhibits and areas within the museum from their desktop or mobile device. You can also view past exhibits no longer on display. Look for the camera icon which gives you a close-up view of a particular object or exhibit panel. Visit the museum here.
---
British Museum
Be sure to have your sound on as you enter this website for the best experience! The British Museum has a cool feature that allows you to travel back and forth in time just by scrolling your mouse! See the Rosetta Stone or a real-life mummy. A great spot that was also featured in our tutorial on how to take a virtual trip to London. Visit the British Museum online.
---
The San Francisco MoMA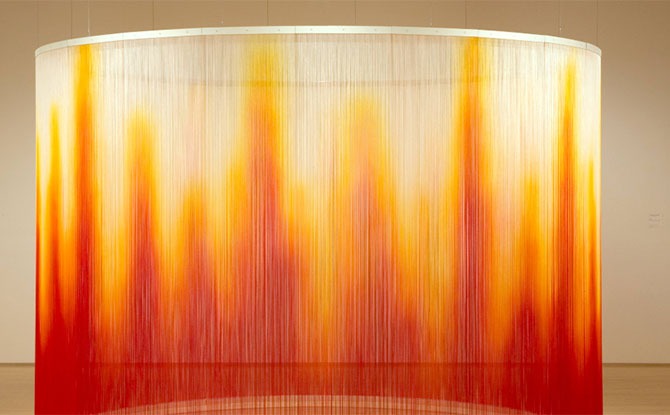 The #MuseumfromHome gallery can't get more literal than it is right now. The San Francisco Museum of Modern Art is one of the largest museums of modern and contemporary art in the United States with works by artists from around the world, including Frida Kahlo, Andy Warhol, and Julie Mehretu. Visit here.
---
Boston Children's Museum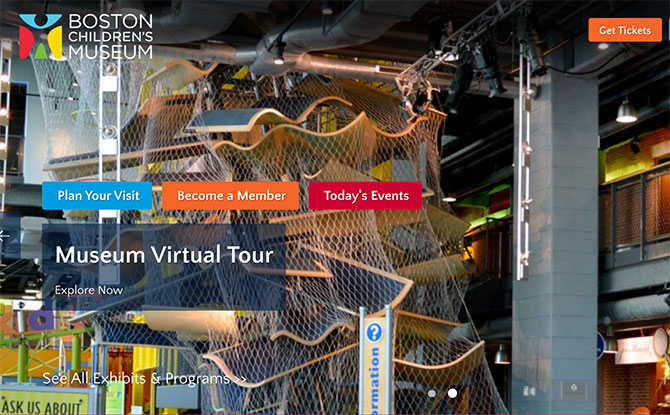 The Boston Children's Museum is one of the largest children's museums in the world and was founded in 1913. Although this museum was built to be one with highly interactive exhibits and programs for children to participate in, it's still an interesting museum to take a tour in. The museum has several resources for stay home activities and if you read up on the different exhibits that they offer, you can take some inspiration to try some the activities in your own home too! Visit this virtual museum for kids here.
---
Roald Dahl Museum and Story Centre
We are probably familiar with this well-loved childhood author who has told us so many stories of magical chocolate factories, little girls with superpowers and clever foxes. The Roald Dahl museum is located in the author's home village in Great Missenden, Buckinghamshire. You can take a virtual museum tour for kids at their website via Google maps and view high res pictures of the exhibits. Go on a museum tour.
---
NASA Glenn Research Center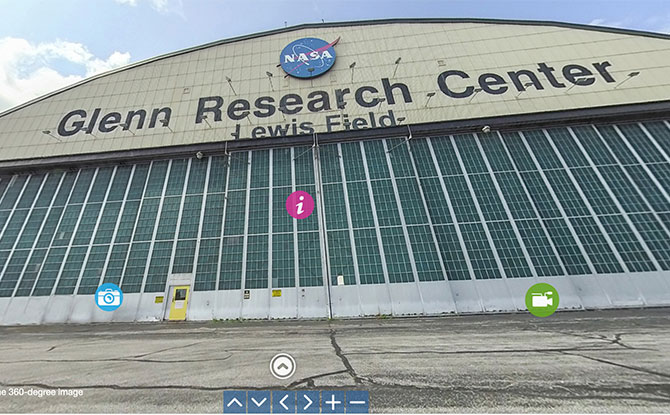 This might not be a "museum" in the traditional sense but it's too cool to not include in this list! At the site below you can get an inside look at NASA Glenn Research Center's facilities. Select a tour and tap the icons to view videos, images and see testing in action. You can even take a 360-degree, virtual tour of the Hubble Space Telescope's home for mission operations. 3, 2, 1….Blast Off! Join the virtual tour.
---
National Museum of Singapore
Go back in time 200 years pre-colonial Singapore at National Museum of Singapore's "An Old New World" exhibit. There's lots to learn and see as you navigate "An Old New World" online either on a guided tour or self-exploratory mode. As you tour the museum, turn on the sound to enjoy the music and sound effects as you navigate the various galleries. Read more about it here and visit it here.
---
The Frick Collection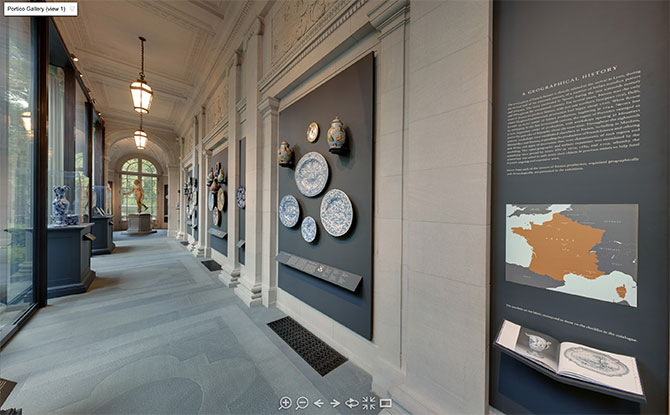 The Frick is known for its distinguished Old Master paintings and outstanding examples of European sculpture and decorative arts. This mansion turned museum is named after Pittsburgh industrialist Henry Clay Frick. We enjoyed the clean interface and graphics of this virtual tour that made the website pleasant and easy to navigate through. Explore the collection here.
---
Natural History Museum
Go on a virtual tour for kids led by the voice of every memorable nature documentary on television. Sir David's unmistakable voice and expertise on all things nature make him the perfect person to take you on a tour of Hintze Hall's star specimens such as a 25-metre blue whale skeleton, suspended in the air, a rock as old as the solar system and a 122-129-million-year-old Mantellisaurus, one of the most complete dinosaur fossils ever discovered in the UK. There's also a whole section on seaweed, which is crucial to marine food chains and habitats. Who knew? Visit London's Natural History Museum online.