This year's Chinese New Year will not have the usual festivities and number of visitations for many. Families may find themselves looking for things to do over the extended holidays, especially since schedules are not filled. How about a family trip to a museum or experience the annual Chinese New Year festivities at a local attraction? Staying home? There are plenty of virtual events to attend as well, you can even host a virtual reunion and tune in to the same event.
---
Family-friendly Ways to Celebrate Chinese New Year 2021
Celebrate with Your Favourite Characters at Usher in the Fun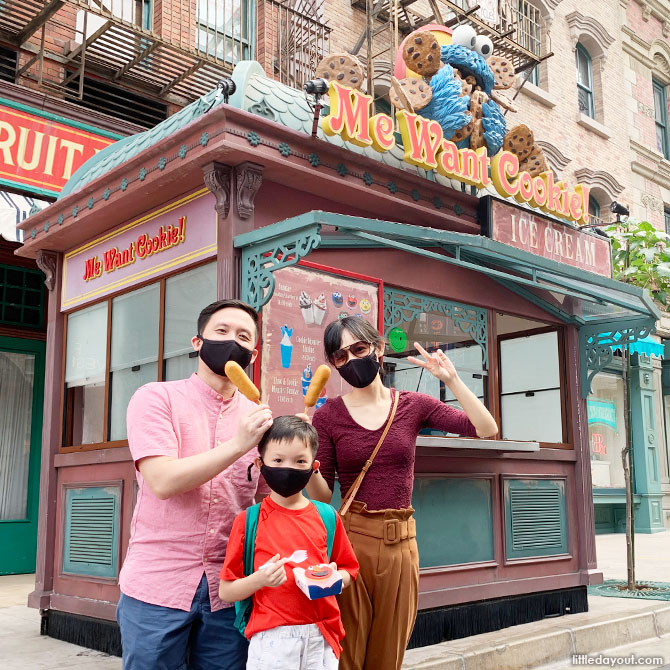 Want a fun-filled Chinese New Year? How about visiting Universal Studios Singapore in your festive best? And take the wefies with characters like Po, the Minions, Sesame Street Characters who will also be dressed just for Chinese New Year 2021. Be sure to jump on exhilarating rides for a great start to the year. Find out more here.
---
Visit River Hongbao at Gardens by the Bay or Online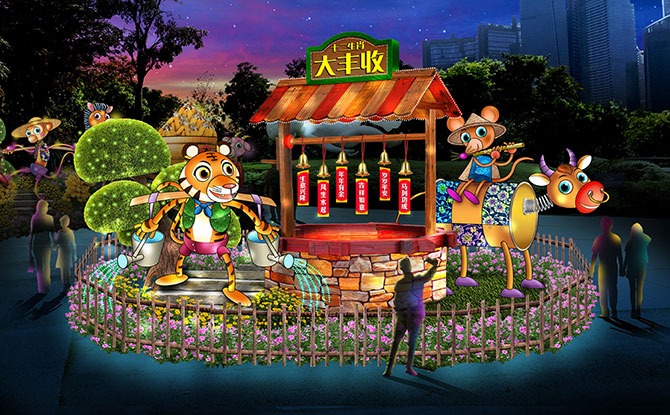 River Hongbao this year will be at Gardens by the Bay this year from 10 to 16 February with 24 Giant Lanterns, a wish at the Wishing Well, and exhibition on the history of Lion Dance. Even if you were not able to get hold of admission tickets, there will still be activities held online that you can enjoy. Find out more.
---
Dahlia Dreams at Gardens by the Bay
Besides River Hongbao, Gardens by the Bay's Dahlia Dream is back. The signature thematic floral exhibitions will feature 2,000 Dahlias grown in-house. Among the family-friendly things to do for Chinese New Year 2021 at the attraction include taking photos at the different photo spots such as traditional lions dancing, a golden bull, Chinese pavilion and a lantern globe made out of 200 red lanterns.
---
Find some Cattle at Wildlife Reserves Singapore
The best place to learn about some cattle for the "Niu" Year is at Singapore Zoo. See the Ankole Cattle, ox-cellent examples of resilience and strength as they can survive in the harshest of conditions and have majestic horns 2-metres in length. Read more.
---
Join in Story-telling and Woodcrafting at National Museum Singapore
National Museum Singapore will be open to visitors during the Chinese New Year 2021 holidays. Visit the National Museum of Singapore with the family to hear the courageous story of Mulan or create your own wooden décor. Register for tickets here. For more memory-making experiences, visit an exhibition like Home Truly: Growing Up with Singapore and receive a uniquely-design red packet. Another family-friendly things to do for Chinese New Year 2021 at the museums in Singapore is to go on a mission to collect a full set of the Year of Ox red packets, complete the collection at 32 participating museums!
---
Go on the Trail of Golden Ingots at S.E.A. Aquarium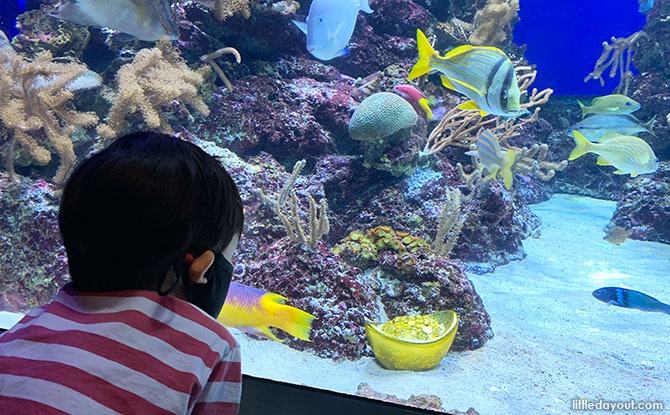 Have an auspicious time by searching out the cowfish and golden ingots at S.E.A. Aquarium. The attraction is decorated with photo spots where you can take a memorable Chinese New Year 2021 picture. Find out more here.
---
Dim Sum Warriors' Chinese New Year Reunion Doodle Date
Stay in, stay safe and have a doodle date with the Dim Sum warriors! Get ready for an extended bilingual drawalong session with special guests from Beijing and Hong Kong. All you need is your drawing supplies on 6 Feb, 10.30 am. Sign up here.
---
Catch a "Lion Dance"
What's special each year during Chinese New Year are the Lion Dance performances. Catch one online with Tampines Hub, ION Sky or a virtual one with Capitaland Malls! Find out more.
---
Chill at a park – Yunnan Gardens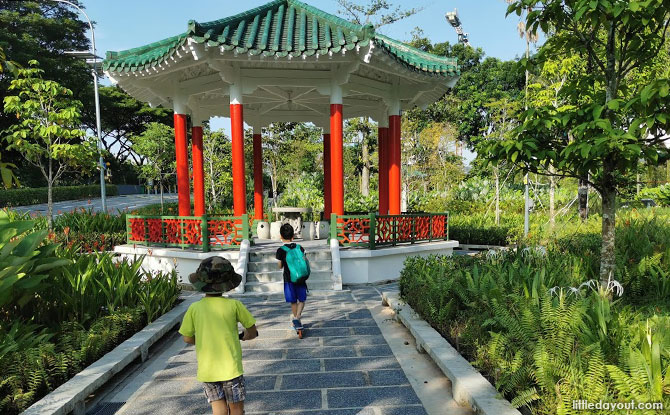 If you would like to take an outdoor break with the the family over Chinese New Year 2021, enjoy the breeze in a Chinese pavilion and sip some tea at Yunnan Gardens. As Yunnan Gardens was rejuvenated recently, it is a picturesque spot to take some family pictures too. Learn more about plants and also see the flowers in bloom, after all it's the Spring festival! Read more.
---
Experience a Drive-in Exhibition at Moo Moo Park
An exhibition you can visit without exiting the car? Head to Moo Moo Park – all about Chinese culture and sustainability! This exhibition is located in the Central Business District in Singapore Chinese Cultural Centre. Admire 3D art installations, walk or drive through in an electric car to get to exhibits upclose, sniff a unique Mandarin orange scent and collect a "talking" red packet! Read more.
---
BONUS IDEA: Star Wars Identities: The Exhibition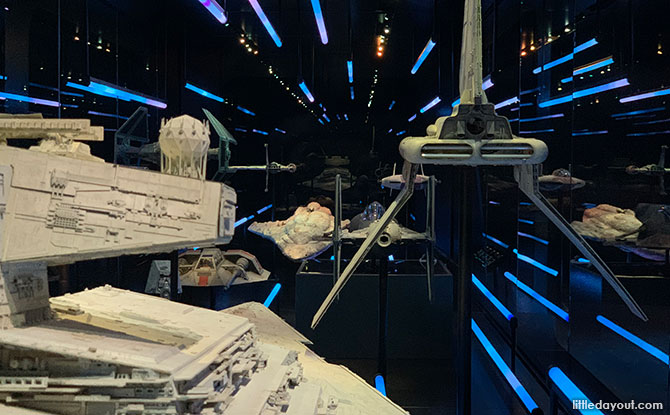 Not quite Chinese New Year-ish but if you are thinking of using the festive holidays to try something out of the ordinary CNY activities, how about paying a visit to the blockbuster Star Wars Identities exhibition at ArtScience Museum. Get the details here.