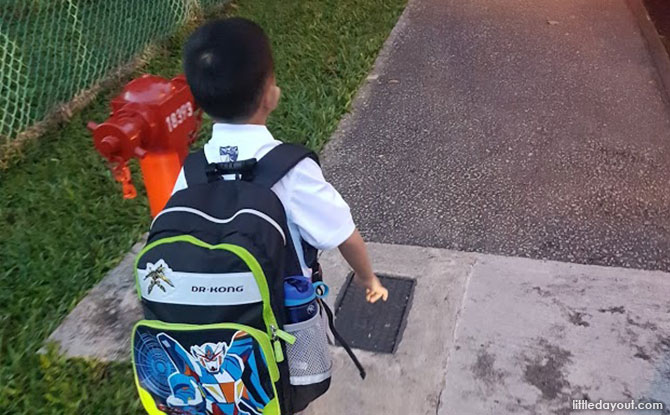 Entering primary school for preschoolers could be a huge affair. There are many changes in the school environment and many things different in a "big school". Preparing your child for the primary school experience can be injected with fun. Here are several ways to help them get ready! 
---
Preparing for Primary 1
1. Ownership of items 
A primary schooler has many items to bring to school. He or she must also ensure that the correct items are packed and not lost as they can be easily misplaced. This can be overcome by labelling every single item they own, including uniforms, every single piece of stationery, textbooks, lunchbox, water bottles etc.  
I have heard that schoolbags can go missing, so don't forget to label that with name, class and address as well. Just in case! 
Teach the child he/she owns the items and has a responsibility to ensure they do not go missing. This will help reduce the number of times you need to replace an item. Yes I mean reduce, as it is highly likely to lose an item or two in the first few years of school.  
---
-- Story continues below --
---
2. Psychological preparation 
I am glad that my younger child's kindergarten has prepared them well for primary school with a solid "orientation" programme. Give your child an idea of what to expect, do a school tour if possible, check out the school facilities either physically or virtually, see the kind of food sold at the school canteen (this always excites the kids!) and check out the school bookshop.  
It is going to be a much larger school than the preschool, with many more students in one class and a much higher teacher to student ratio. This also means plenty of opportunities to make friends and enjoy new experiences. Remind your child that he/she is not alone, and there are plenty of others in the same level. Talk about older siblings or cousins (if any) who have gone through Primary One and the fun things they have done. This will help allay any fears or anxiety.  
My child was particularly concerned with meeting bullies. Hence we have been gently telling him what to do should he encounter one, and that we will be here for him in spite of challenges in school.  
---
3.

Respecting Teachers and listening to instructions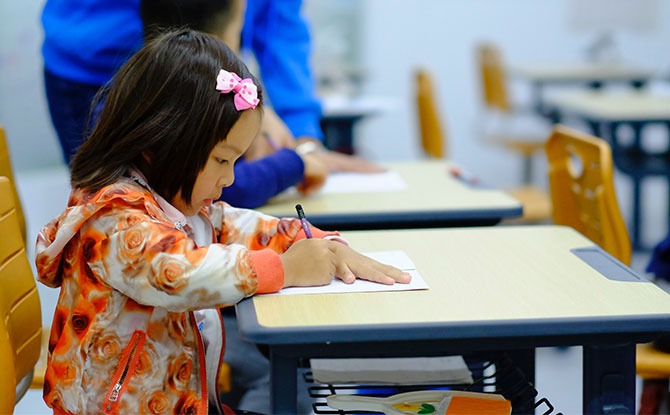 Teachers play a key role in school. Parents should set the tone by partnering teachers in the primary school journey. This means ensuring the children respect the teachers through obeying, listening and working on the teachers' feedback of the child when necessary. As everyone has the child's welfare and learning progress at heart, each student will need to follow instructions closely. 
There tend to be many more things to do and take note of, including what kind of homework is required or when assessments or spelling are held. Train your child to pay attention in class, so he/she wouldn't miss out on key information. From my experience, teachers are still quite forgiving in the first year of primary school. Hence there should not be much pressure to take note of important information. However, it is a good habit to write and copy down information in the notebook or organiser.  
---
4. Learning to Count Money  
Primary school is when the kids start making their own decisions…. especially about food and little trinkets at the school bookshop. You have been warned – that the children will be drawn to the bookshop like bees to honey!  
Discuss how to spend money, saving and the budget for each day or week. Some schools have implemented Smartwatch systems which uses electronic transactions both at the school bookshop and canteen. But it is still helpful to know how to count money, recognize the denominations. Practise buying and counting how much change the child should receive. This would facilitate the buying process greatly. 
---
5. Know the time 
Telling the time is important as the school timetable is based on 30-minute sessions. While most clocks are digital rather than analogue, the concept of time should still be understood. Let the child wear a watch so that he or she can be aware of what time each class starts, when to prepare for the next class and when to finish assignments. A watch with an alarm function may be useful for mornings when the child can wake and get ready. This brings us to our next point of the importance of routines.  
---
6. Familiarising Routines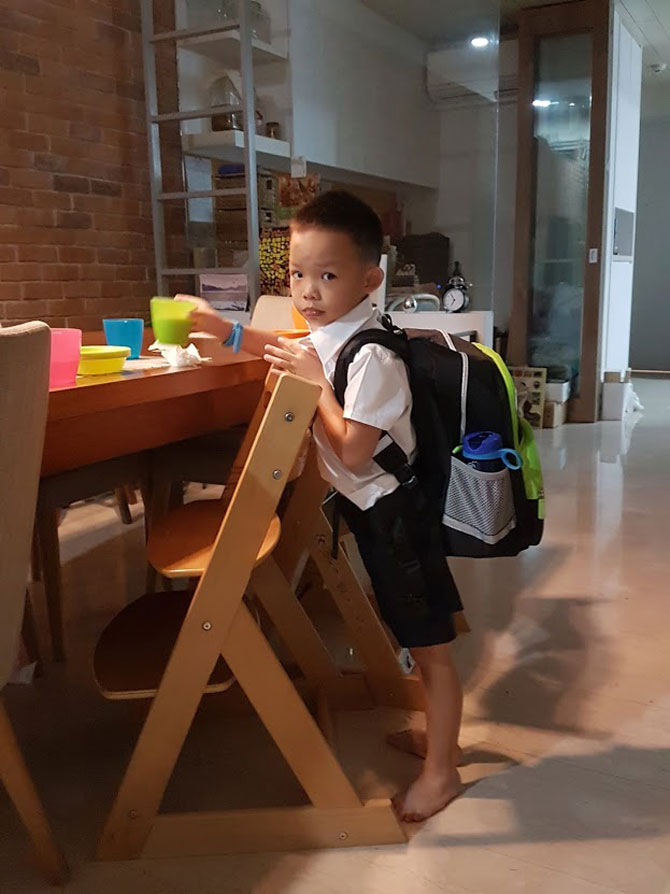 A much longer school day for some means a good night's rest is necessary. First, work early bedtimes with early wake times into the schedule for the day. Good routines are important as this will be the foundation of inculcating positive schooling habits. Apart from the morning routines, the after-school routines are equally important.  
Together with your child, plan a schedule for positive buy-in and a more likely chance of a successful one. Work in homework time (if any), revision and playtime.   
---
7. Packing schoolbags and pencil cases 
Do let the child practise packing schoolbags and pencil cases on his/her own. As mentioned, ownership is important. Encourage a good habit of daily bag-packing and ensuring that sufficient stationery is in the pencil case. All pencils should be sharpened regularly. Sometimes, teachers may request for additional stationery like art materials to be brought to school. Do take note of such requests and remind your child to pack them in.  
Preparation is the Key to Success 
Preparation is important, so do spend some time to help your child get ready for Primary One. Little Day Out also has some handy materials to help you in the process. Don't forget to cherish the time with the little one who is soon off to the big school.  
---