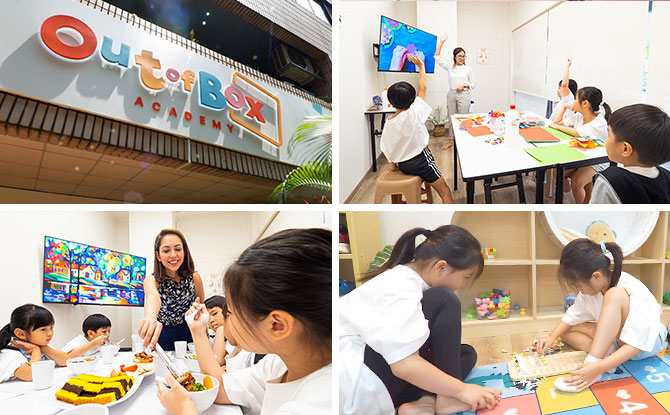 With the hectic lifestyle in Singapore, parents can find it a challenge to spend quality time with the kids after a busy day of work – especially when there is still homework and spelling to tackle! One way to overcome this is to enrol these little ones in the after-school student care programme at Out of Box Academy.
---
Out of Box Academy: A Nurturing Student Care Centre
Out of Box Academy's founding philosophy is to provide a meaningful environment to help busy parents nurture their Primary 1 to 6 children during the after-school hours so that families can have more time for bonding and fun.
Through the day-to-day care and guidance of dedicated teachers and Out of Box Academy's hallmark Out of Box CurriculumTM, not only will homework be done and tests studied for, children will also show marked improvements in multiple areas ranging from academic achievements to discipline and social skills.
---
A Curriculum Specially Developed to Benefit Children Holistically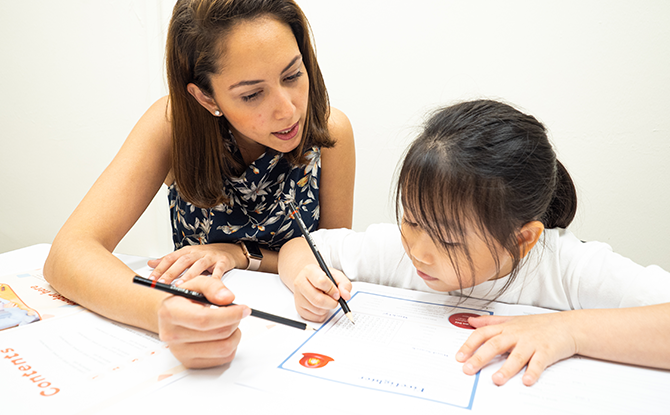 ---
-- Story continues below --
Besides supervising students to complete their homework and helping them to gain a more solid understanding of their school syllabus, Out of Box Academy also exposes kids to a wide array of learning opportunities through its Out of Box CurriculumTM.
Bite-sized activities such as current affairs discussions, critical thinking exercises, Mandarin mastery and presentation skill-equipping sessions enrich these young minds and widen their perspectives, standing them in good stead for lifelong learning.
---
A Comfortable Environment for Fun and Learning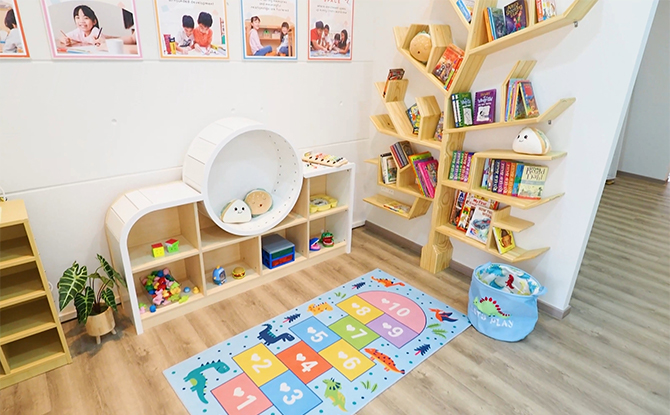 All work and no play makes Jack a dull boy. Each of the Out of Box Academy centres is designed to be comfortable and homely, with facilities like play areas and a library, so that kids can interact with each other, have fun and learn in a conducive environment. This sets the foundation for joyful, all-rounded development.
---
Freshly Prepared Meals Packed with Nutrition and Goodness
Eating well not only keeps children physically healthy, but also helps their minds stay alert and improves their emotional wellbeing. That is why the Out of Box Academy emphasises on serving freshly prepared meals that are balanced and nutritious – with a good variety so little gourmets will have something different to look forward to every day!
To ensure that every child responds well to the food, feedback is sought regularly from both parents and students.
---
Out-of-Class Learning to Expand Curious Little Minds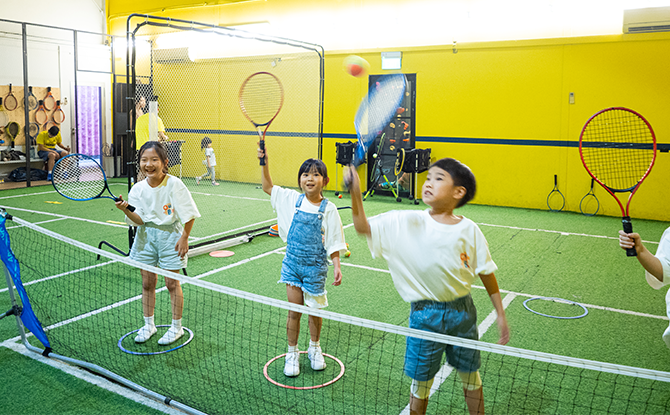 Are the kids interested in robotics? What about urban farming, design thinking or sports? Partnering with Singapore's top enrichment group, PeopleUp Singapore, Out of Box Academy enables curious little learners to participate in a wide range of exploration and development programmes.
No longer is there a need to search for meaningful activities to inspire the kids' holistic development. All these experiences can be accessed through Out of Box Academy!
---
Get $2,000 Off For Enrolments at the Out of Box Academy Open House
With 16 Out of Box Academy centres spread across the island – and another 11 opening by January 2024 – it is easy to find one that is convenient and easily accessible.
Out of Box Academy is running its open house for 2023 and 2024 enrolments. Families who sign up during this period will receive $2,000 off the first term! There's no better time to opt in for Out of Box Academy!
Find out more about Out of Box Academy.
This feature is brought to you by Out of Box Academy.