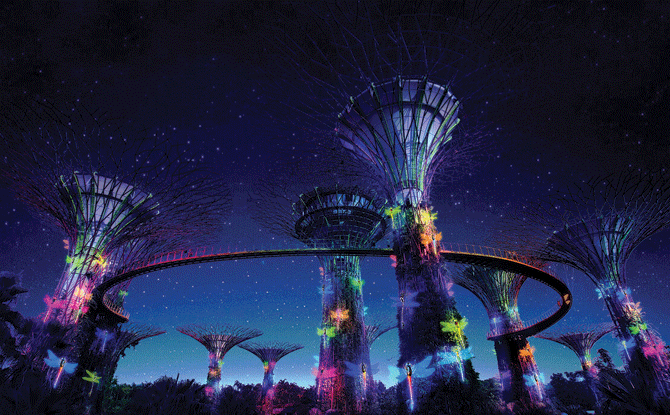 Soak in the festivities by the glow of lantern light at Mid-Autumn @ Gardens by the Bay 2017 in September. The annual event draws in crowds of visitors with larger-than-life lantern sets, cultural performances and more around the various gardens.
Here are six things you can look forward to at Mid-Autumn @ Gardens by the Bay 2017, taking place from 22 September to 8 October 2017.
Mega Lantern Displays
Lantern sets representing an abundant harvest will be lighting up the outdoor gardens at Gardens by the Bay.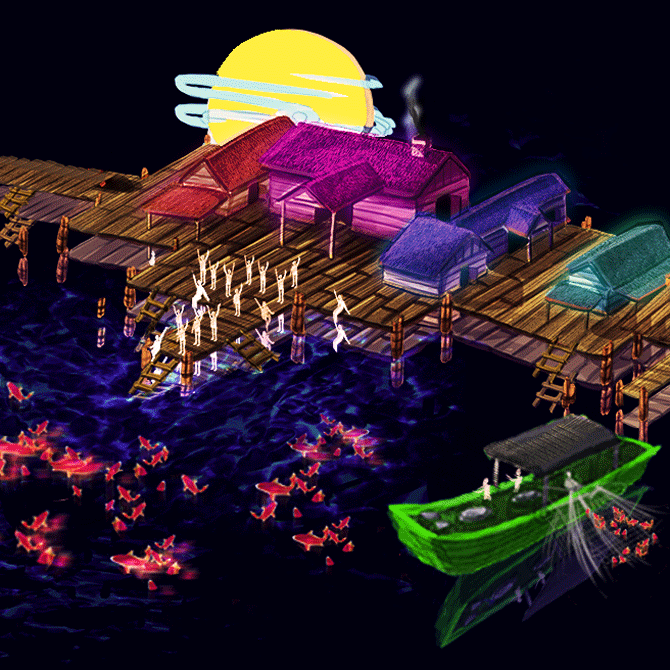 One of the highlights of this year's lantern displays at Mid-Autumn @ Gardens by the Bay is "Waters of Prosperity", a lantern set depicting a fishing village built on stilts amidst 70 carp-shaped lanterns. "Waters of Prosperity" is the largest lantern display yet to be created for Mid-Autumn @ Gardens by the Bay and will occupy an area of 1,250 square metres over water at Dragonfly Lake.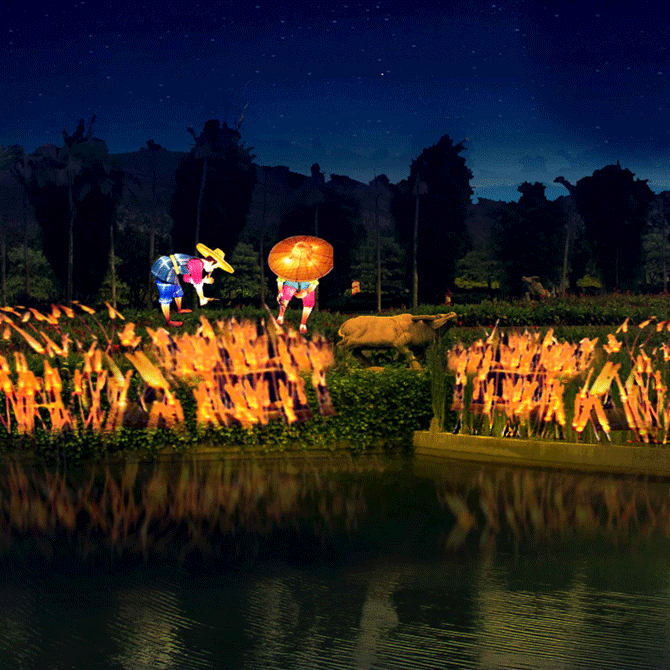 Among the other lantern displays visitors can look forward are "Grains of Gold", a paddy field filled with 4,000 glowing stalks of rice, "Splendour of Blooms" which features 250 floating lanterns shaped as water lilies, and "Flight of Dragonflies", a display of more than 100 lanterns fashioned as dragonflies around the Supertrees.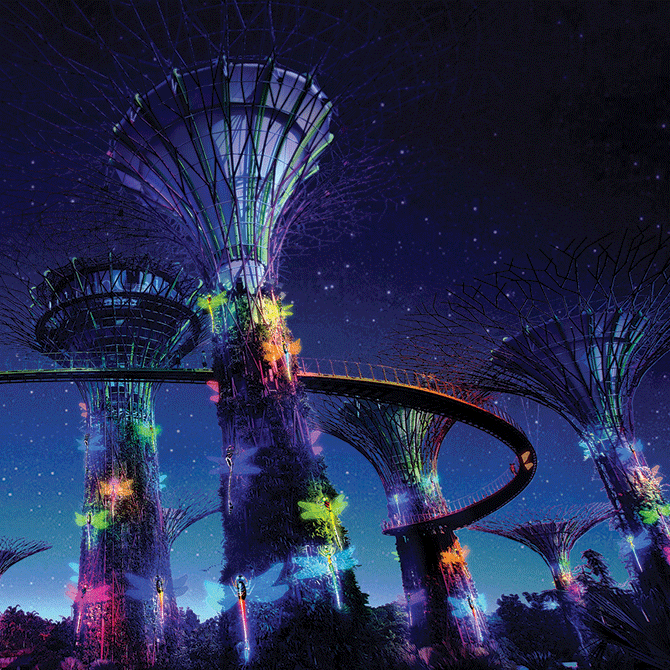 The lantern displays at Mid-Autumn @ Gardens by the Bay will be lit from 7 pm to 11 pm.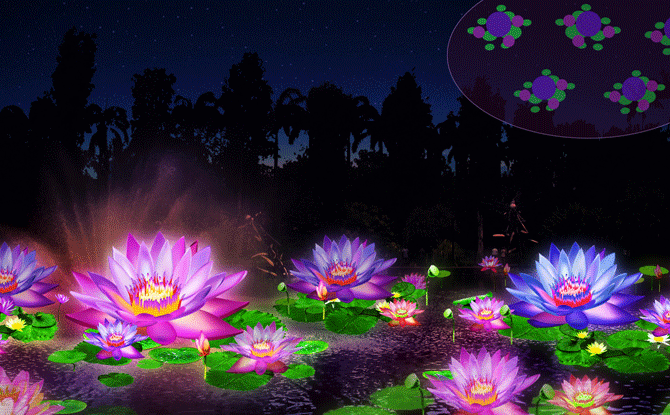 Community Light Art Project – Illuminations of Joy
Beneficiaries from 30 voluntary welfare organisations have come together to create a light artwork, Illuminations of Joy, that will be on display at the Silver Garden. This community project collectively features 1,000 light installations. The project is led by local eco designer, Didier Ng, and visual artist, Vijaya Mohan.
Showcase of Traditional Arts – Blossoming Harvest
Get a taste of traditional arts and culture with free nightly performances under the Supertrees. Based on the theme, Blossoming Harvest, 24 local arts groups will take turns performing at the Supertree Grove to showcase the dynamism of traditional arts. Performances lined up include Mandarin crosstalk and classic Indian music.
The Traditional Arts Showcase at Mid-Autumn @ Gardens by the Bay will take place between Monday to Thursday, 8 pm to 8.45 pm, and Friday to Sunday, 7 pm to 7.45 pm and 8 pm to 8.45 pm. It is presented in partnership with National Arts Council.
Fun Zone & Lantern Riddles
Have a go at traditional crafts such as lantern decorating, umbrella painting and Chinese knotting at interactive booths setup around the Supertree Grove. Charges apply to these activities.
Visitors can also test their puzzle-solving prowess by tackling Lantern Riddles, Chinese language riddles written on lanterns.
Food at Mid-Autumn @ Gardens by the Bay 2017
Worked up an appetite while walking around Gardens by the Bay admiring the lanterns? Pay a visit to the Food Street located at Colonnade at Supertree Grove. Look out for traditional Asian delights and more.
Food Street at Mid-Autumn @ Gardens by the Bay 2017 will be open from 6 pm to 9.30 pm.




Autumn Harvest at the Flower Dome
The Flower Field at Gardens by the Bay's Flower Dome take on rich autumn hues as the traditional season for harvesting the crops is interpreted in various displays featuring produce and blooms. Look out Cinderella's pumpkin carriage along with special pumpkin displays featuring more than ten varieties of pumpkin with weird and unusual names such as "Polar Bear", "Pump-Ke-Mon" and "Red Warty Thing".
The Autumn Harvest Floral Display will be held from 1 September to 29 October 2017 and Flower Dome admission charges apply.