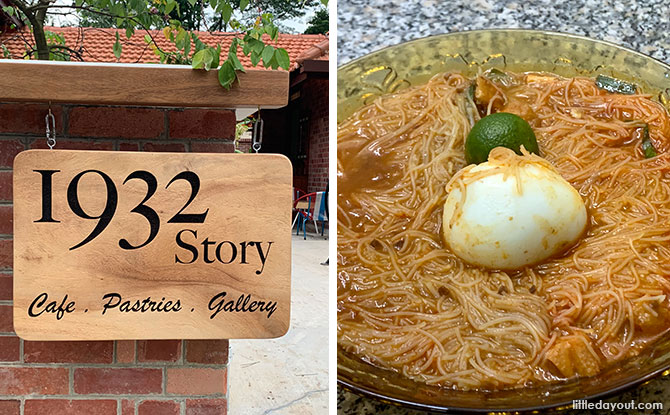 Housed within the former station master's lodgings at the Bukit Timah Railway Station community node is 1932 Story, a cafe which offers local dishes, fusion flavours, pastries and more.
The former railway staff quarters is one of two original buildings which have been carefully restored at the new community node along the Rail Corridor. From the outside, the building looks extremely charming with red brick walls and clay roof tiles.
---
Visiting the 1932 Story Cafe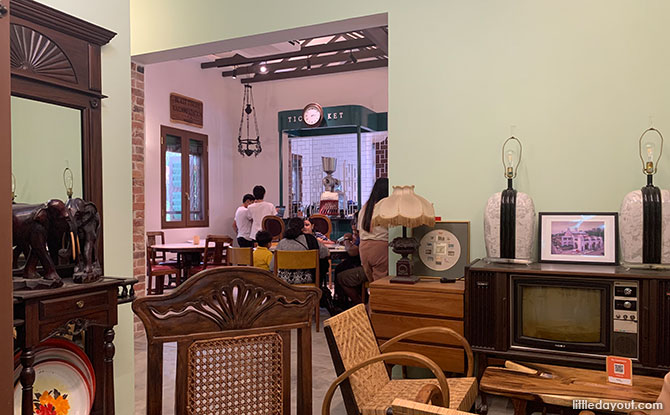 Inside, the 1932 Story cafe keeps up the nostalgic atmosphere. The indoor dining area is made up of old-style furniture of various shapes and sizes. These give the cafe a charm of its own and is a reminder that the building was once a home.
There are also quirky little touches like a railway timetable hanging just by the entrance.
---
Food at 1932 Story Cafe
The food at 1932 Story cafe is an eclectic mix. You can get Cajun Chicken with Fries ($16.90), Garlic Pizza ($18.90), along with pastas like the Seafood Aglio Olio ($13.90). These are on the menu along with local fare like Mee Rebus ($7.90), wraps and pies.
Lighter bites include the Chocolate & Almond Croissant ($3.50) and Nutella & Marshmallow Croissant ($3.20).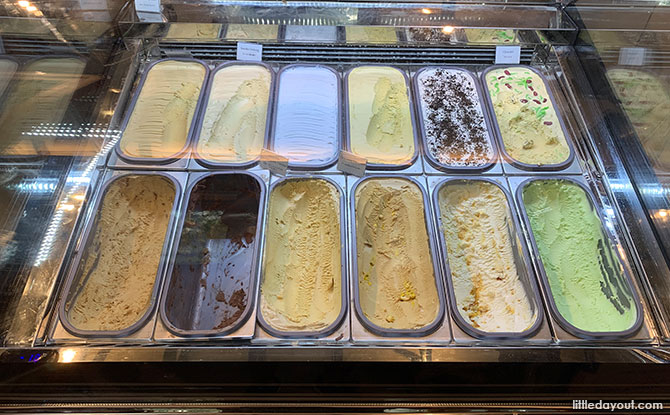 There are also different ice cream flavours available, great if you arrive on a warm day and are in need of something to cool down.
We ordered the Mee Siam ($7.90) and Charred Seafood Laksa pasta ($14.90). These came in old-style, clear brown plates.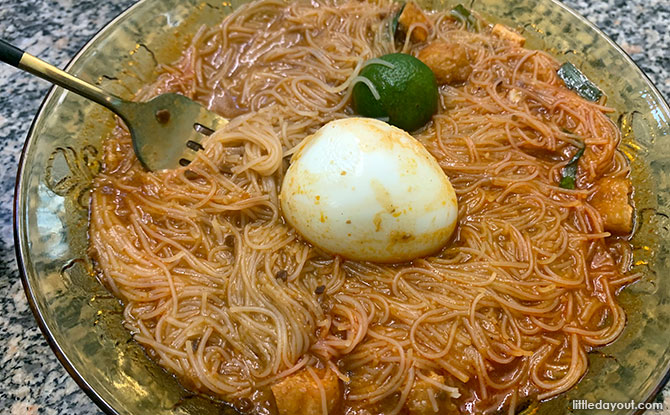 The Mee Siam had a nice tangy taste and came with a whole boiled egg and some tiny pieces of tau pok.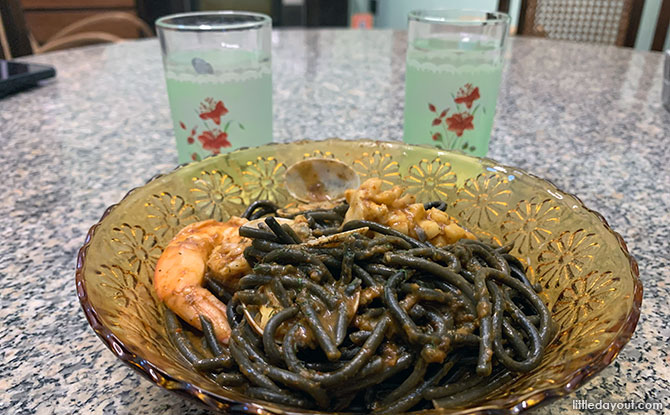 The Charred Seafood Laksa pasta came with clams, squid and prawn. The squid ink pasta was done al dente but we personally wished that it had a stronger laksa flavour.
---
Heritage Gallery
When visiting 1932 Story cafe, you can also pop into the heritage gallery at the rear.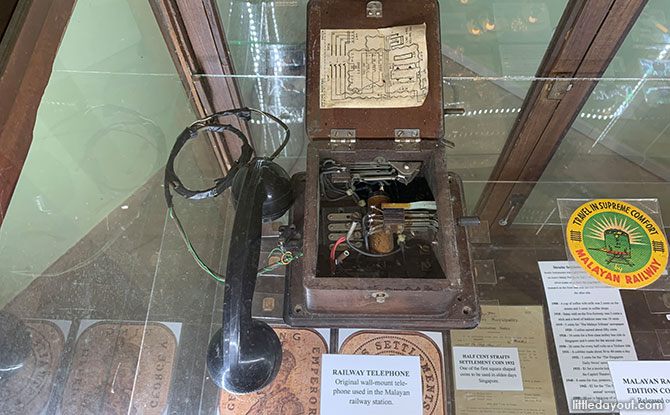 There is memorabilia like an old railway telephone as well as tickets from the former KTM railway.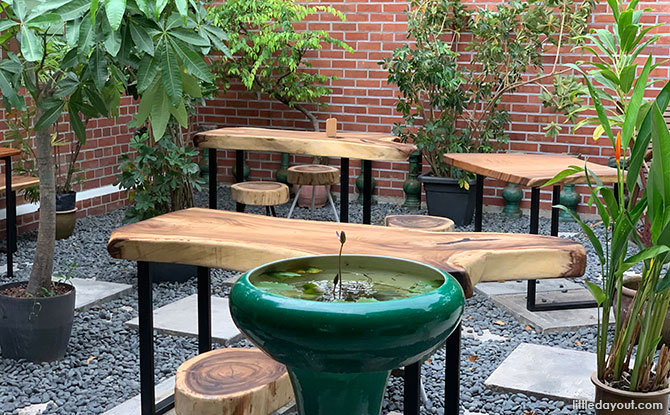 You should check out the cute outdoor courtyard area.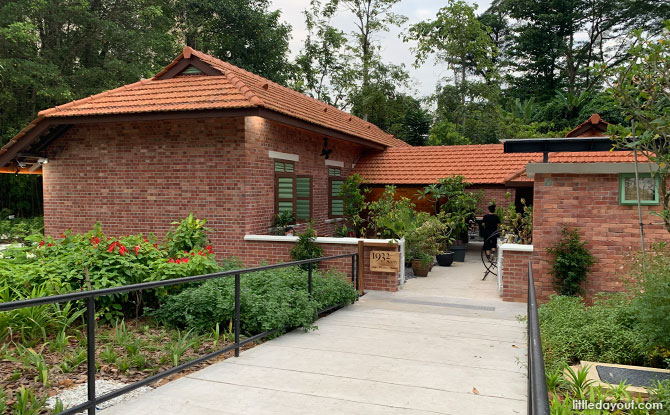 The 1932 Story cafe is located at 1005 Bukit Timah Road, Singapore 596121, opposite from the Bukit Timah Railway Station building. Opening hours are 9 am to 9 pm, daily.